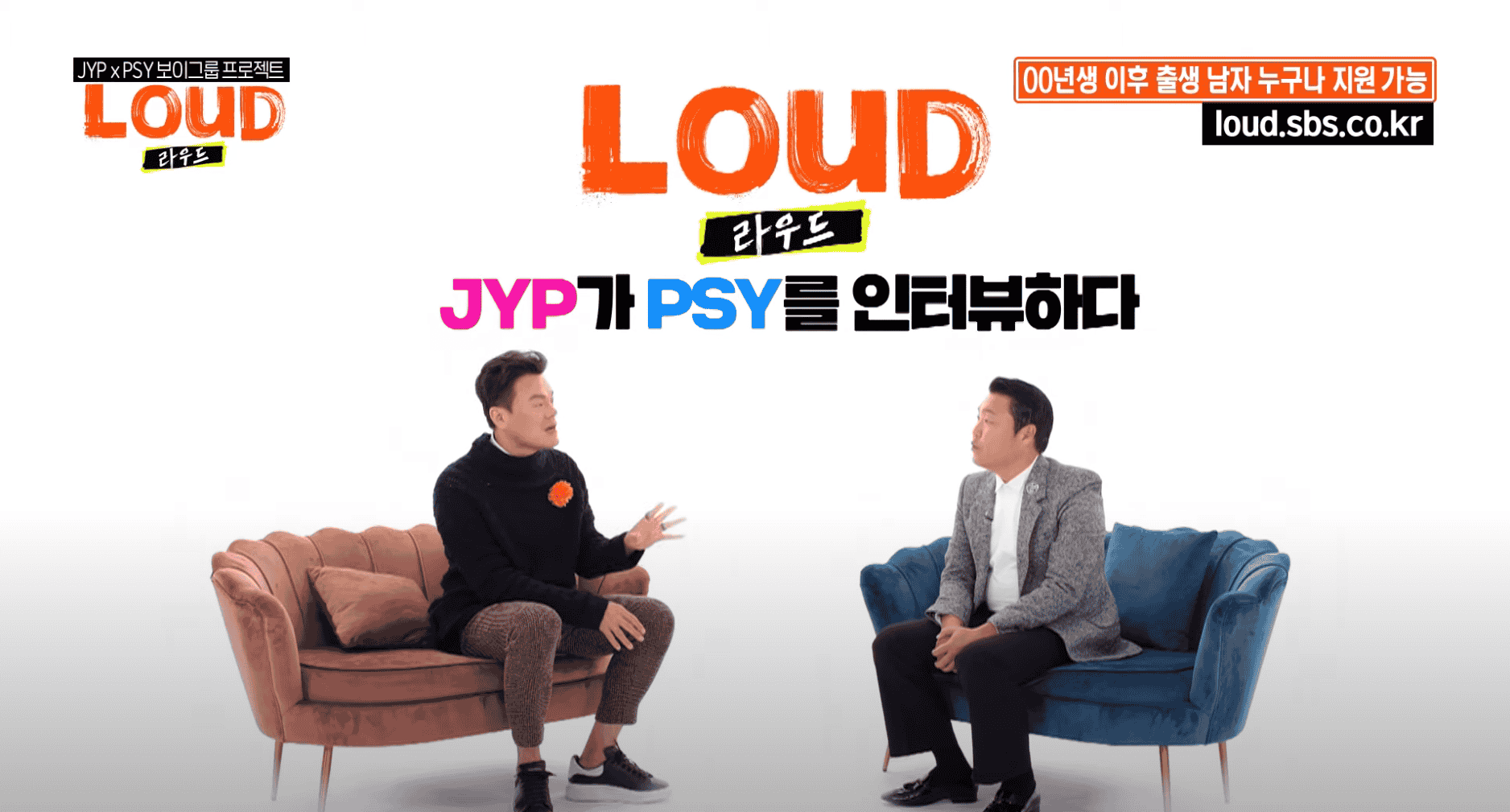 South Korea's renowned music icons Psy and JYP (Park Jin-young) are teaming up in a new SBS idol audition program called 'LOUD', with the aim of forming P-NATION's first boy group.
P-NATION is an entertainment agency founded by Psy himself in 2018, which is currently home to K-pop solo acts such as HyunA, Jessi, Crush, DAWN, and Heize.
In the teaser below, the two music icons have discussed the criteria for the program.
According to Psy, a key factor he is looking into the participants would be "someone who's like him when he was younger, who is completely crazy nuts about something. It doesn't necessarily be music."
The show is currently accepting applications from any male aspirants who were born after the year 2000, who wish to become a K-pop star produced by the "Gangnam Style" maker himself.
'LOUD' is expected to air in early 2021, with the exact date yet to be revealed. -HallyuLife.com

THIS SPACE INTENTIONALLY LEFT BLANK.