The 2022 Korea Festival was held for two days from September 10-11 as Korea Tourism Organization (KTO) Manila is celebrating its 10th-year milestone operating in the Philippines. It is also in time for the Chuseok holiday celebration in South Korea.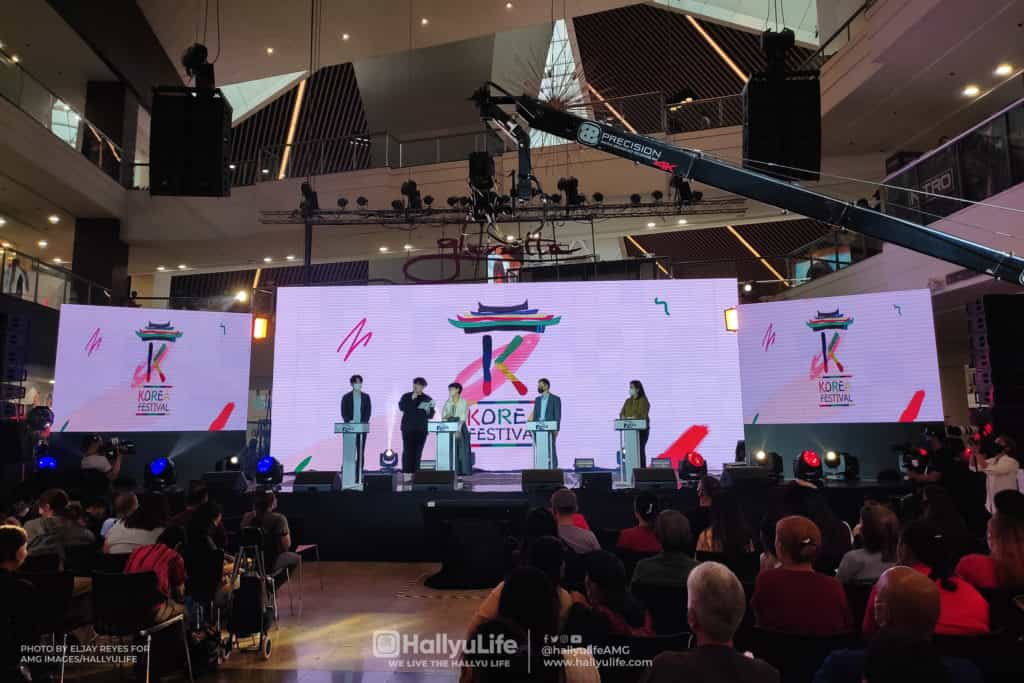 The "Korea Travel Fair" also happened at the Glorietta Activity Center & Palm Drive Activity Center in Makati. The said festival's admission is FREE in order to encourage Filipinos to experience Korea without leaving the Philippines which will encourage them to visit the country afterward. The event is a partnership between the Korean Embassy in the Philippines, KTO Manila, and the Korean Cultural Center (KCC) here. They have also partnered with select airline companies and local travel agencies to offer special fares and tour packages for the attendees.
From historical clothes and traditional activities to food and travel, the 2022 Korea Festival highlighted various aspects of Korean culture until the day they visit Korea.
There were travel quizzes, talk shows, fun games, and musical performances from talented traditional dancers, Korean painters, P-pop acts, and K-pop artist Soyou, a former member of the girl group SISTAR as part of the event's special guests. Activities are prepared for attendees, giving them some freebies as well as chances to win from raffles, such as roundtrip tickets to South Korea.
Sharing some of my DSLR photos of @official_soyou when she performed at the ?? KOREA Festival 2022 at Glorietta 1 – Activity Center! ???#JAG_04Photography #KoreaFestival2022 #KoreaFestival #KCCPHIL #KTOManila #FeedYourSeoul #SOYOU #SOYOUinManila #SOYOUatKoreaFestival pic.twitter.com/5YMmzIrYFh

— Jonathan Gultiano (@JAG_04) September 22, 2022
Soyou performed on the second day and started her stage with "I Miss You" from the OST of "Goblin". Everyone at the venue missed her so much that they waited for this moment and so is she as she posted this photo on Instagram showing how much Soyou missed her Filipino fans.
SOYOU in MANILA

song: "I miss you"

*we love you so so much! @bpm_SOYOU ❤️‍??#SOYOU #소유 pic.twitter.com/cRgKA7IK4J

— HYONIE • #HYOLYN #효린sbn (@Jhyoniecorn) September 11, 2022
View this post on Instagram

She also serenades us with her well-known tracks such as "Good Night My Love", "Rain", and "Business". She also picked a winner at the Korea Festival before she sings one more song on the stage. Everyone did not expect that Soyou will be singing one of her well-known tracks "Some" from her 2014 album of the same name. She even sang in the last line "마닐라 사랑한단 말이야 (Manila, I Love You). She promises to go back real soon to visit his fans in Manila.
220911 SOYOU in MANILA

song: SOME

*Finally heard Some live and fresh from @bpm_SOYOU ❤️‍??#SOYOU #소유 pic.twitter.com/nZt1xNYDa6

— HYONIE • #HYOLYN #효린sbn (@Jhyoniecorn) September 12, 2022
Everyone had fun during the two-day event at the 2022 Korea Festival by the Korea Tourism Organization (KTO) Manila, Korean Embassy in the Philippines, and the Korea Cultural Center (KCC) in the Philippines, and hoped we could enjoy more as we visit Korea soon. South Korea recently opened its doors to Filipino tourists on June 1, after years of restrictions due to the COVID-19 pandemic. -HallyuLife.com

THIS SPACE INTENTIONALLY LEFT BLANK.