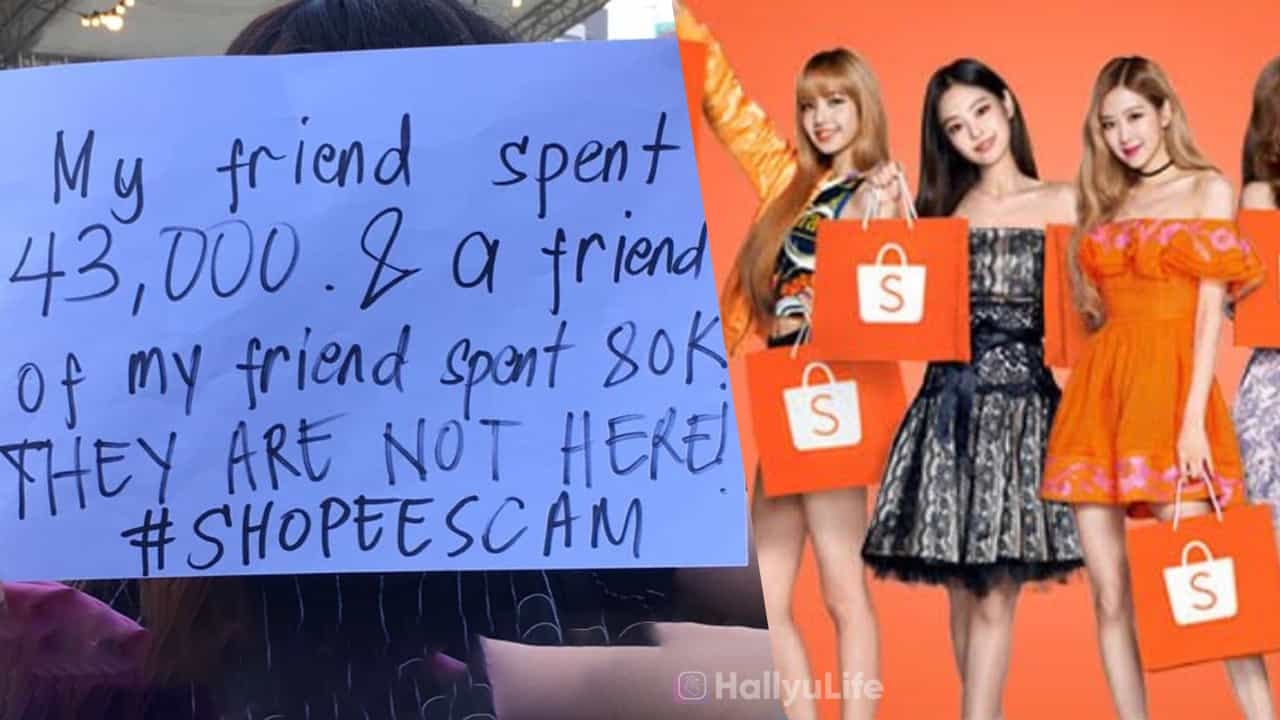 This article contains the author's opinion of the story. Any of those will remain as the author and not of the whole HallyuLife team.
Article updated with Shopee's official statement on 2019.06.07 – 12:10 AM
MANILA – Filipino fans of phenomenal K-Pop girl group BLACKPINK are expressing their disappointment over online shopping platform Shopee, for allegedly unfair treatment and 'scamming' allegations for the girl group's meet and greet event happened Thursday night at the Samsung Hall in SM Aura, BGC, Taguig.
As the hashtags #ShopeeScam and #ShopeeBlackpinkInManila trended on Twitter, with the former making it to the worldwide trends' top spot, BLINKs, and even non-fans are expressing their dismay over Shopee, in particular with how the 'tickets' ended up being in the hands of 'influencers' and 'celebrities' instead of the 'real BLINKS' who spent tens of thousands of pesos only to secure a spot on the said event.
However, some who joined Shopee's 'Top Spender' promotion, which should entitle winners to a 'BLACK TICKET' if you are the top spender on Shopee site wide reportedly received a notification about being a winner, but ended up having it deleted by Shopee and told them it was a 'mere system error'.
(swipe to see more images (images from lyncalimlim1117, Twitter)
Some who flew from provinces and booked hotels have spent a lot more aside from what they spent on buying things from Shopee also expressed anger, as their expense to travel to Manila just to see BLACKPINK proved to be worthless.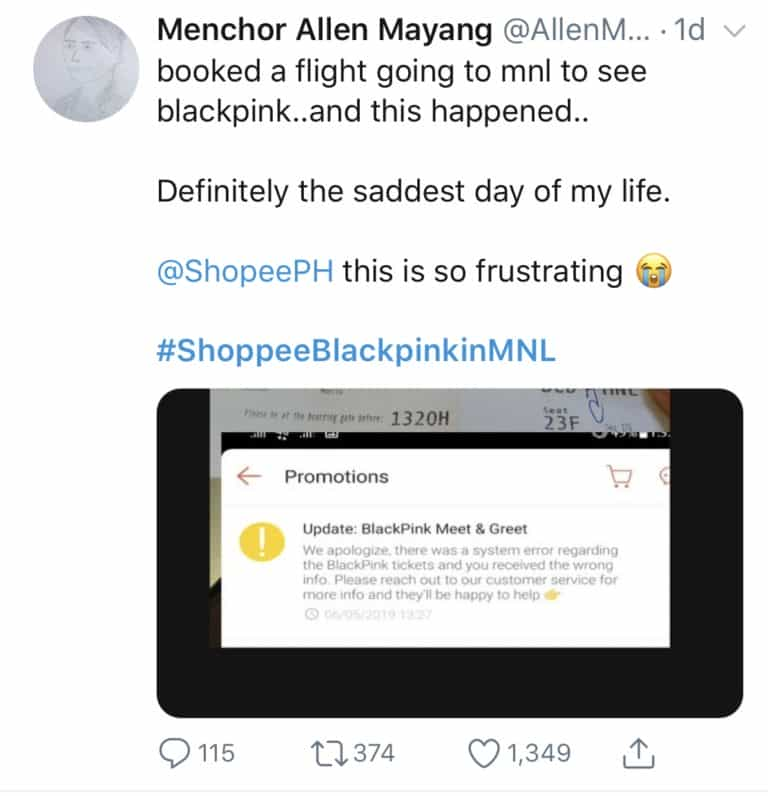 And when they reached out to Shopee's customer support, they were denied being part of their official list and instead, given a thousand peso voucher to spend on their platform – perhaps a way of saying 'please be silent about this issue.'
(swipe to see more photos)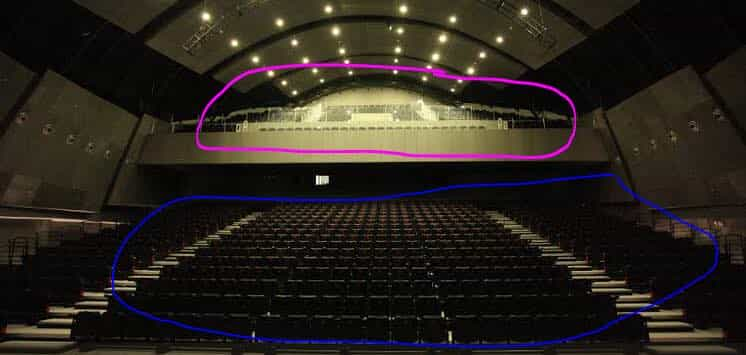 According to a fan, the seats marked in blue were reserved for the influencers, celebrities, media practitioners and complimentary ticket holders (orange), while the seats marked in magenta/pink are for the holders of the 'Pink' and 'Black' ticket which Shopee has released through its series of promotions.
Fans were disappointed to see this as they realized many have spent thousands just to get or see BLACKPINK up close, only to find out that they were seated on the 'Balcony' section of the hall. -HallyuLife.com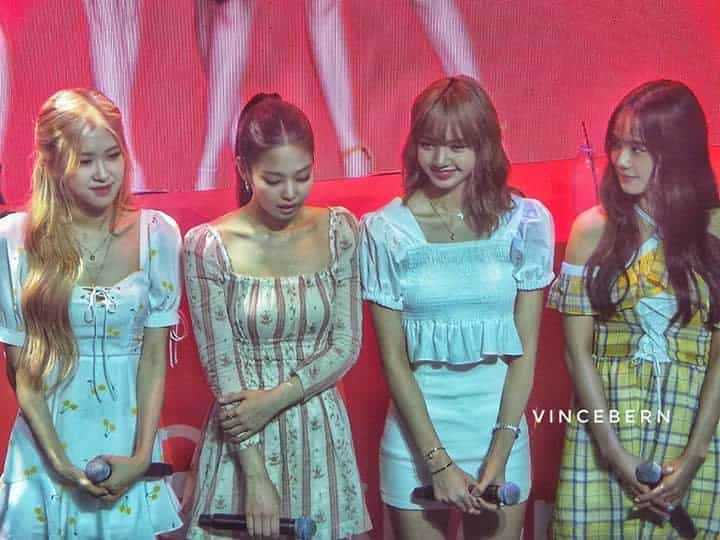 It is disappointing to see as BLACKPINK was used to target vulnerable BLINKs to spend thousands of pesos on Shopee on a marketing ploy which intends to be selfish and 'if true', scamming people in order to gain money to pay perhaps for BLACKPINK's talent and appearance fee, after all. 
Also, some celebrities and influencers were pulled in even though they weren't true fans of the girl group in order to gain reach and exposure through their social media platforms, as if Shopee still needs them to do so. There are a lot of people who badly want to see BLACKPINK outside the Samsung Hall, and they were denied of the opportunity because of those 'entitled' people.
Turns out that they have found a flaw to exploit among K-Pop fans, and even bandwagoners and such. And giving a thousand-peso voucher to someone who spent a lot and received a notification 'erroneously' isn't justifiable enough, considering those who traveled way far from provinces just to see BLACKPINK up close, as well as who spent a lot on buying things perhaps they don't even use at all.
And for Shopee (in case you're reading this), thank you for not letting us to cover this event – as if we all see this coming. Also, release the full list of those who qualified for the 'Top Spenders' promotion, with all the amount they've spent, and clarify if COD/Debit/Other mode of payment purchases are counted. 
UPDATE: Shopee issues official statement regarding the issue, saying that:
"All of us at Shopee would like to sincerely apologize to users and fans of Shopee and BLACKPINK for the issues involving the Shopee x BLACKPINK meet-and-greet today in Manila.

The event fell short of the high standards that Shopee users and BLACKPINK fans expect, and we hear our community's feedback loud and clear.

Although we took immediate steps as soon as we discovered our errors to ensure the rightful winners of our contest could claim their prizes, we know that the entire process caused confusion, disappointment, and upset for many Shopee users and BLACKPINK fans.

We are reaching out to all those affected by this issue, and we are also taking steps to ensure that such an incident does not occur again in the future."

THIS SPACE INTENTIONALLY LEFT BLANK.