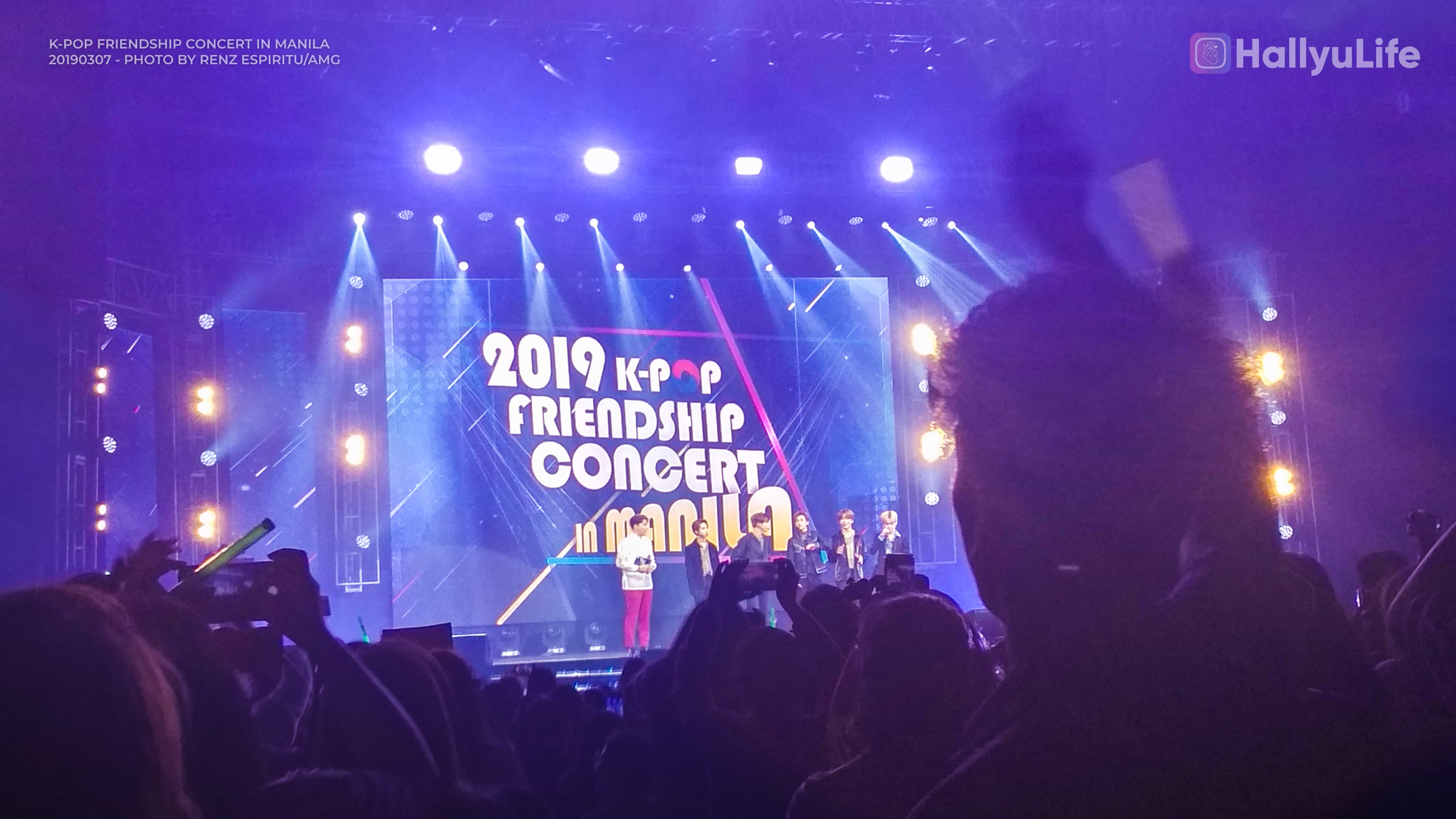 MANILA – On March 7, 2019, a free K-pop concert was held at the Mall of Asia Arena to celebrate 70 years of friendship between Korea and the Philippines. K-pop groups NOIR, APRIL, and NCT DREAM left the audience in awe as they showcased their singing and dancing skills during the concert.
Kring Kim and Ryan Bang, who were both wearing traditional Korean and Filipino outfits, hosted the event. Korean ambassador Han Dong-man came to the event wearing a barong tagalog. He also spoke in Filipino. He was joined on stage by Korea's Sports, Culture, and Tourism Minister Kim Yongsam and Bangko Sentral chief Benjamin Diokno.
Korean and Filipino children also released paper cranes to symbolize continuing friendship between the two countries.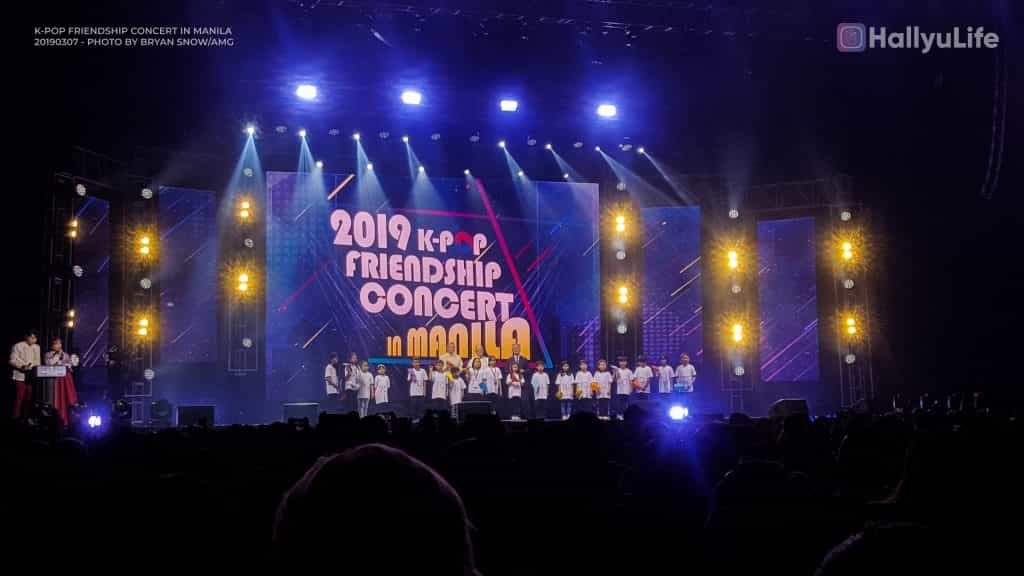 Opening act Silent Sanctuary mesmerized the audience with their performance, a medley of most of their hit songs like "Sa'yo" and "Ikaw Lamang".
NOIR was the first group to perform. Composed of 9 members- Yoonsung, Yeonkuk, Junyong, Daewon, Hoyeon, Siha, Seunghoon, Siheon and Minhyuk – the rookie group surely gained a lot of fans with their vocal talent, dancing skills, and stunning visuals.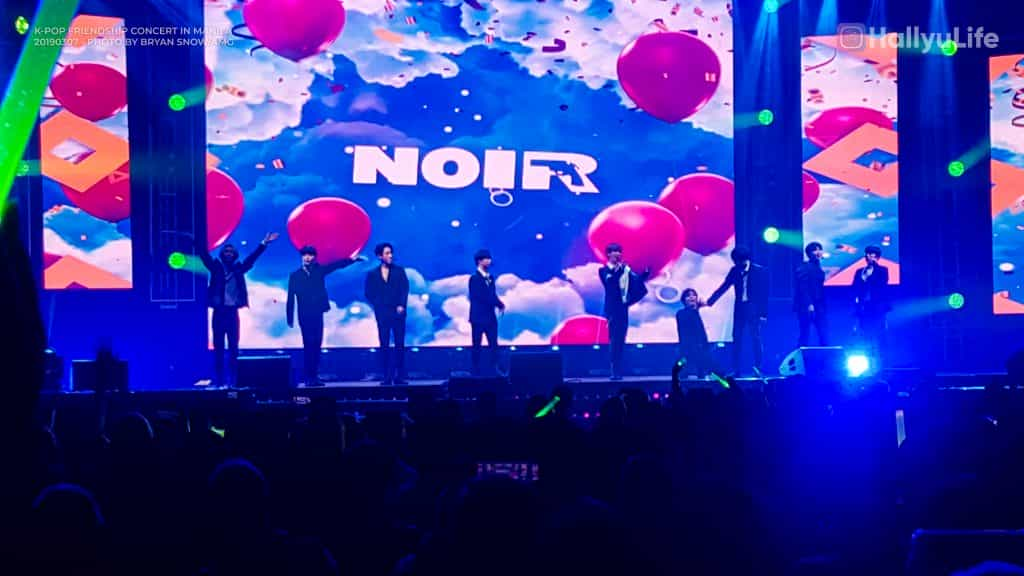 They first performed "Gangsta" which has a strong choreography and an upbeat tune. They then slowed it down with "Gift", then picked the tempo back up with "Airplane Mode". They ended their performance with a cover of BTS' "Boy in Luv", who they said are a big inspiration to them.
Girl group APRIL performed next. The six-member group is composed of Chaekyung, Chaewon, Naeun, Yena, Rachel, and Jinsol. They performed their hit song "Oh, My Mistake!".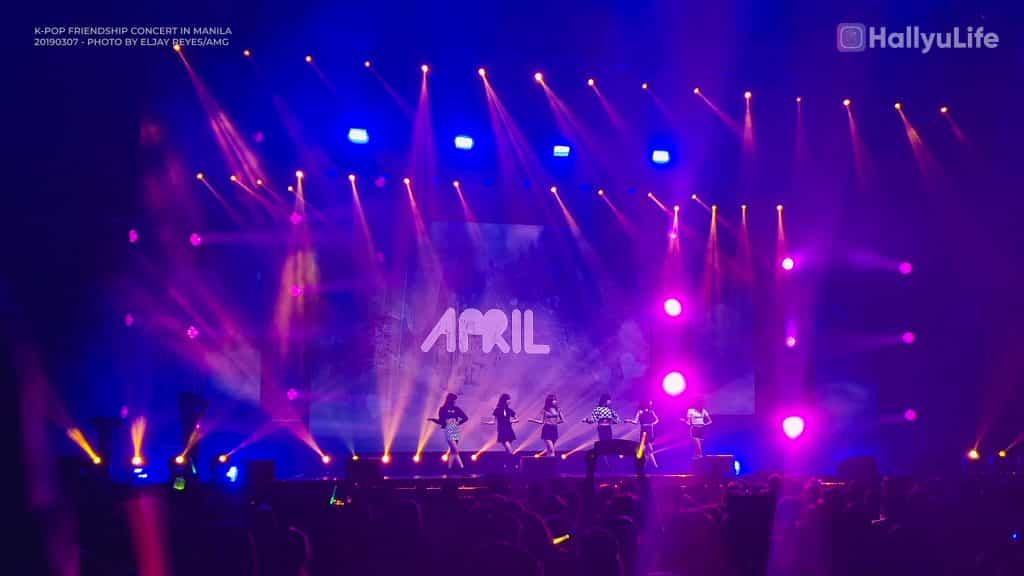 Rachel had said at the press conference that they were nervous because it is their first time performing in the Philippines. They also said that they have a lot of concepts like cuteness to show to the Filipino people.
The last group to perform is NCT DREAM. The five members Renjun, Jeno, Jaemin, Chenle, and Jisung received the loudest cheers when they were at the airport, at the press conference, and at the concert. Sixth member Haechan, however, was not able to join the five because he was recovering from a fractured tibia.
They first performed their debut song "Chewing Gum", which all of the fans sang and jumped to with their lime-colored lightsticks. They performed "Go" next, showcasing their dancing skills and steady live vocals. They then performed "My First and Last" and finished the concert with their latest hit "We Go Up".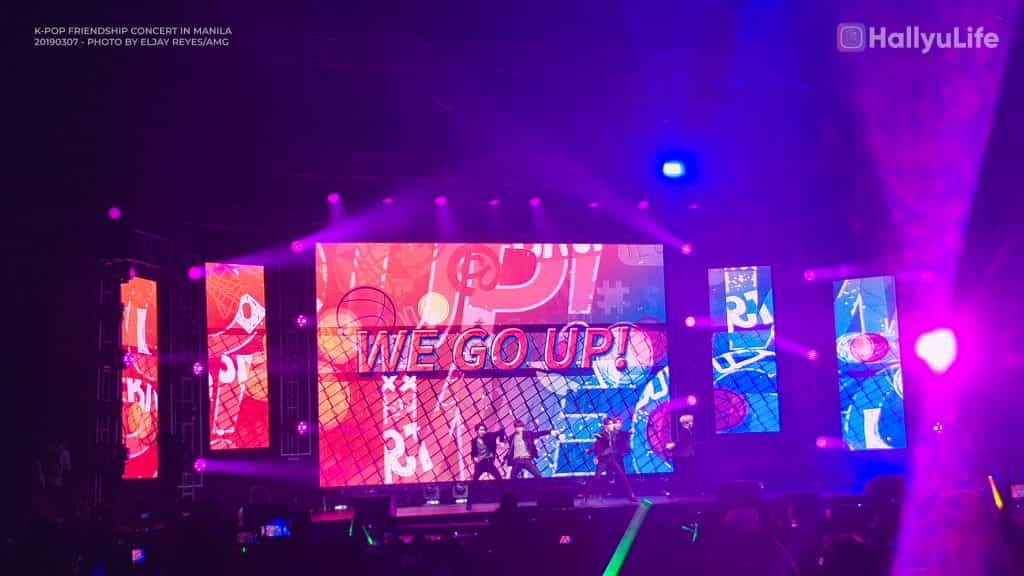 Dream were pleasantly surprised by how loud the cheers of the audience are. Even with roughly 2,000 people in the venue, most of which are NCTzens, the audience cheered for Dream as if it was a solo and sold out concert. Dream promised to be back soon and ended the concert with Renjun saying, "See you next time!" –HallyuLife.com
---
**Article written by Joyce Cuenca for HallyuLife**

Also, we would like to acknowledge and thank PULP Live World team for giving us the opportunity to cover the event!
---
[su_tabs][su_tab title="2019 K-POP Friendship Concert in Manila – HallyuLife Videos" disabled="no" anchor="" url="" target="blank" class=""]
[youtube https://www.youtube.com/watch?v=MkQuOWQiF1E?list=PLphUv5ML4h1wR_TzduE5sv7EjN0HKbozD]
[/su_tab] [/su_tabs]

THIS SPACE INTENTIONALLY LEFT BLANK.