PH OKtizen! South Korean singer, actor, and 2PM member Ok Taecyeon will show you his specialty in singing, dancing, and acting in Manila on his "SpecialTY" Asia Fanmeeting Tour this September 23 (6 PM local time), at the New Frontier Theater.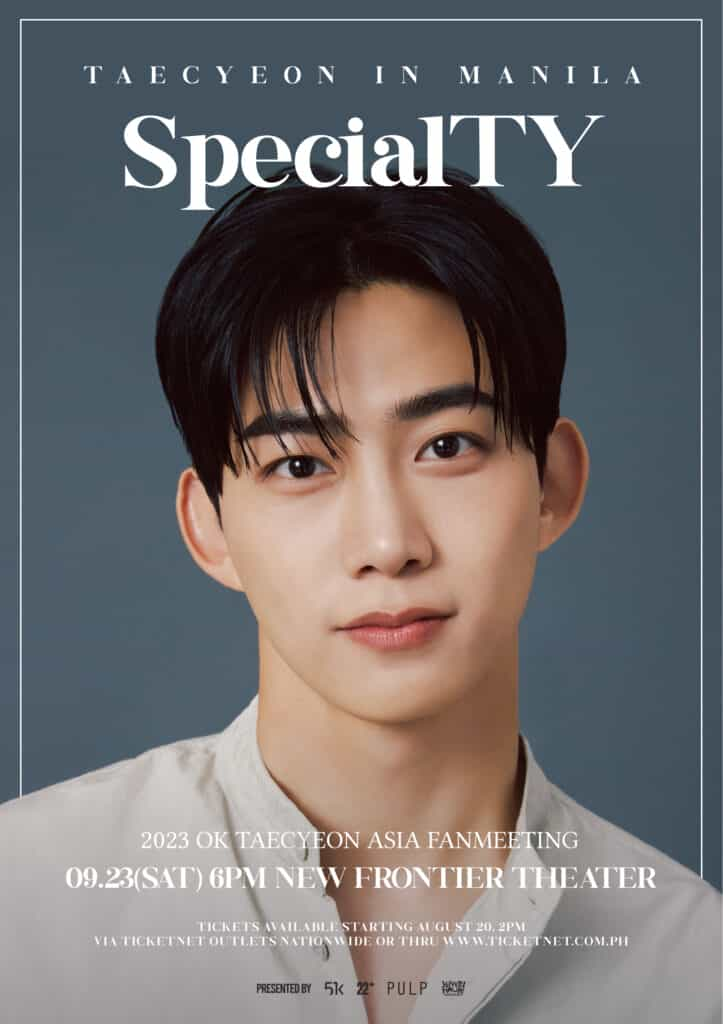 Taecyeon made his idol debut with JYP Entertainment's K-pop boy group 2PM in 2008. He starred in Korean dramas since 2010 with "Cinderella's Sister (KBS)", followed by the hit KBS drama "Dream High (2011)". He also acted in dramas such as Assembly (KBS, 2015), Let's Fight Ghost (tvN, 2016), Save Me (OCN, 2017), and Vincenzo (tvN, 2021). Taecyeon recently starred in the fantasy romance drama "Heartbeat (KBS)".
This will be Taecyeon's latest visit to the Philippines after his previous concert with his 2PM members in 2013.
---
Ticket prices, fan perks, seat plans, and availability
Tickets for the Taecyeon "SpecialTY" in Manila are now already available (since August 20, 2 PM) for purchase at TicketNet outlets nationwide, as well as online through their website. All ticket holders will have a Goodbye Session with Taecyeon and a Souvenir Show Card. All tickets are SEATED. You can also check out other fan benefits below: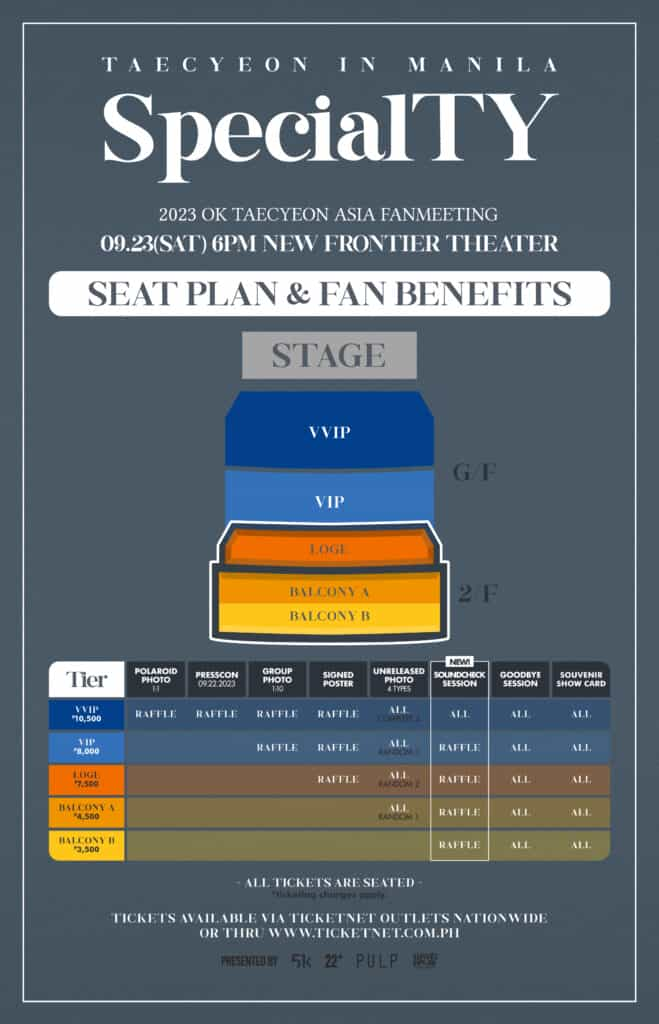 Ticket prices are as follows (all prices are in PHP/Philippine peso, and include ticketing charges):
VVIP – PhP10,500
VIP – PhP8,000
LOGE – PhP7,500
BALCONY A – PhP4,500
BALCONY B – PhP3,500
Official Merchandise for Taecyeon "SpecialTY" in Manila was available for pre-sale from September 4-10, 2023.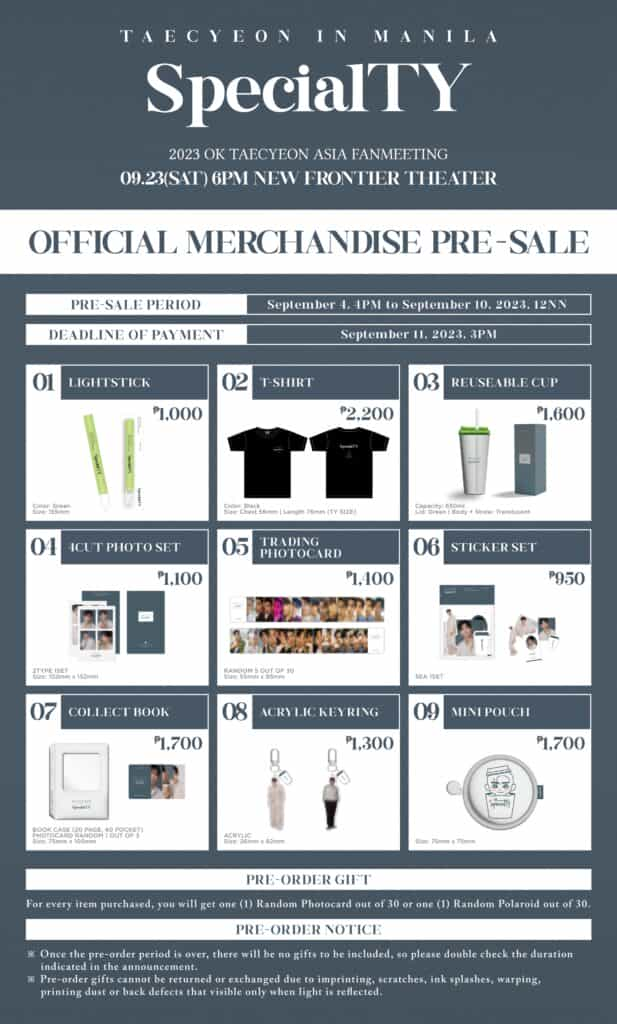 ---
Event FAQs
Check out the series of photos from PULP Live World for the event's frequently asked questions.
#OKTAECYEONinMNL2023 Ticketing FAQs are here to ensure your smooth ticketing experience! 🤩 Before the ticket frenzy begins, let's make sure you're well-prepared for the upcoming event. pic.twitter.com/zB6FOEi84D

— PULP Live World (@pulpliveworld) August 17, 2023
---
Taecyeon's message for his PH fans
Watch as Ok Taecyeon invites all his Filipino fans to witness his "SpecialTY" visit to Manila:
What an amazing day it is! ❤️ OK TAECYEON invites us to his fan meeting, TAECYEON IN MANILA: SpecialTY, happening on September 23, 6PM at the @NewFrontierPh.
Save the date, spread the word, and let's make it a day to remember!#OKTAECYEONinMNL2023 tickets are still available at… pic.twitter.com/NmIUdB3a2D

— PULP Live World (@pulpliveworld) August 28, 2023
---
Taecyeon "SpecialTY" in Manila is made possible by 51K, Twenty Two Plus, PULP Live World, and Happee Hour.

THIS SPACE INTENTIONALLY LEFT BLANK.