TREASURE's first studio album "The Treasure Effect" features track composed by AKMU's Chanhyuk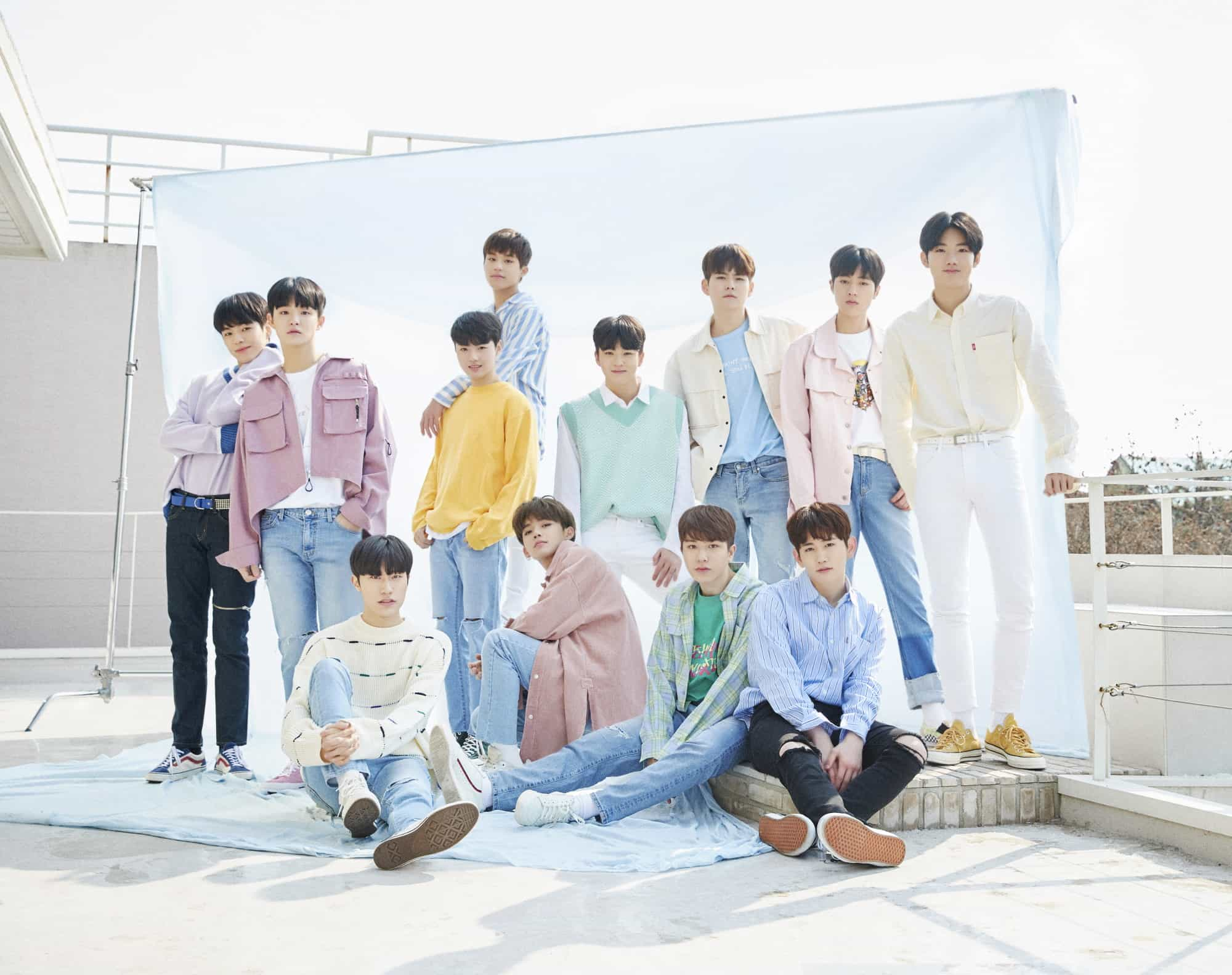 YG Entertainment's newest boy band, TREASURE, will be releasing their very first studio album "The Treasure Effect".
Comprising of Hyunsuk, Jihoon, Yoshi, Junkyu, Mashiho, Jaehyuk, Asahi, Yedam, Haruto, Doyoung, Jeongwoo, and Junghwan, TREASURE was birthed through a reality television programme "YG Treasure Box".
The less-than-five-months-old boy band have dropped three single albums on separate occasions, in August, September and November last year.
The haste to propel them to stardom was justified because after all, they are seen to be following in the footsteps of their seniors — iKON, WINNER and BIGBANG.
And it ultimately paid off. These fiery rookies bagged the "Best New Artist Award" in last year's Asia Artist Awards and Mnet Asian Music Awards.
They continue to showcase their musical prowess, now with more creative input in their upcoming 12-track album "The Treasure Effect".
Title track "My Treasure" and track number two "Be With Me" are co-written by members Choi Hyunsuk, Yoshi and Haruto. Another b-side "SLOWMOTION" is penned and composed by labelmate Chanhyuk, who makes up half of the Akdong Musician duo.
#TREASURE 'THE FIRST STEP : TREASURE EFFECT' TRACKLIST POSTER

1st ALBUM 'THE FIRST STEP : TREASURE EFFECT'
✅2021.01.11 6pm#트레저 #TRACKLIST #TITLE #MYTREASURE #나랑있자 #SLOWMOTION #BOY #들어와 #사랑해 #BLT #음 #오렌지 #미쳐가네 #OFFLINERELEASE #20210112 #YG pic.twitter.com/WKmXCHrLfX

— YG FAMILY (@ygent_official) January 3, 2021
A concept teaser was also posted on TREASURE's official YouTube channel, giving fans the first glimpse of what the "Treasure Effect" is.
The boy band will also be holding a countdown party next week on 11 Jan, 4PM KST. The party will be streamed on virtual fan platform VLive.  -HallyuLife.com
#TREASURE 'THE FIRST STEP : TREASURE EFFECT' COUNTDOWN PARTY

📺 2021.01.11 4PM (KST) on TREASURE V live channel#트레저 #THEFIRSTSTEP_TREASUREEFFECT #COUNTDOWNPARTY #20210111_4PM #VLIVE #1stALBUM #RELEASE #20210111_6PM #YG pic.twitter.com/ALnt6UBpqi

— YG FAMILY (@ygent_official) January 1, 2021
The full tracklist for TREASURE's first studio album "The Treasure Effect" is:
MY TREASURE (Title)

BE WITH ME

SLOWMOTION

COME TO ME

B.L.T (BLING LIKE THIS)

ORANGE

I LOVE YOU Piano ver. (CD Only)

 MMM Rock ver. (CD Only)