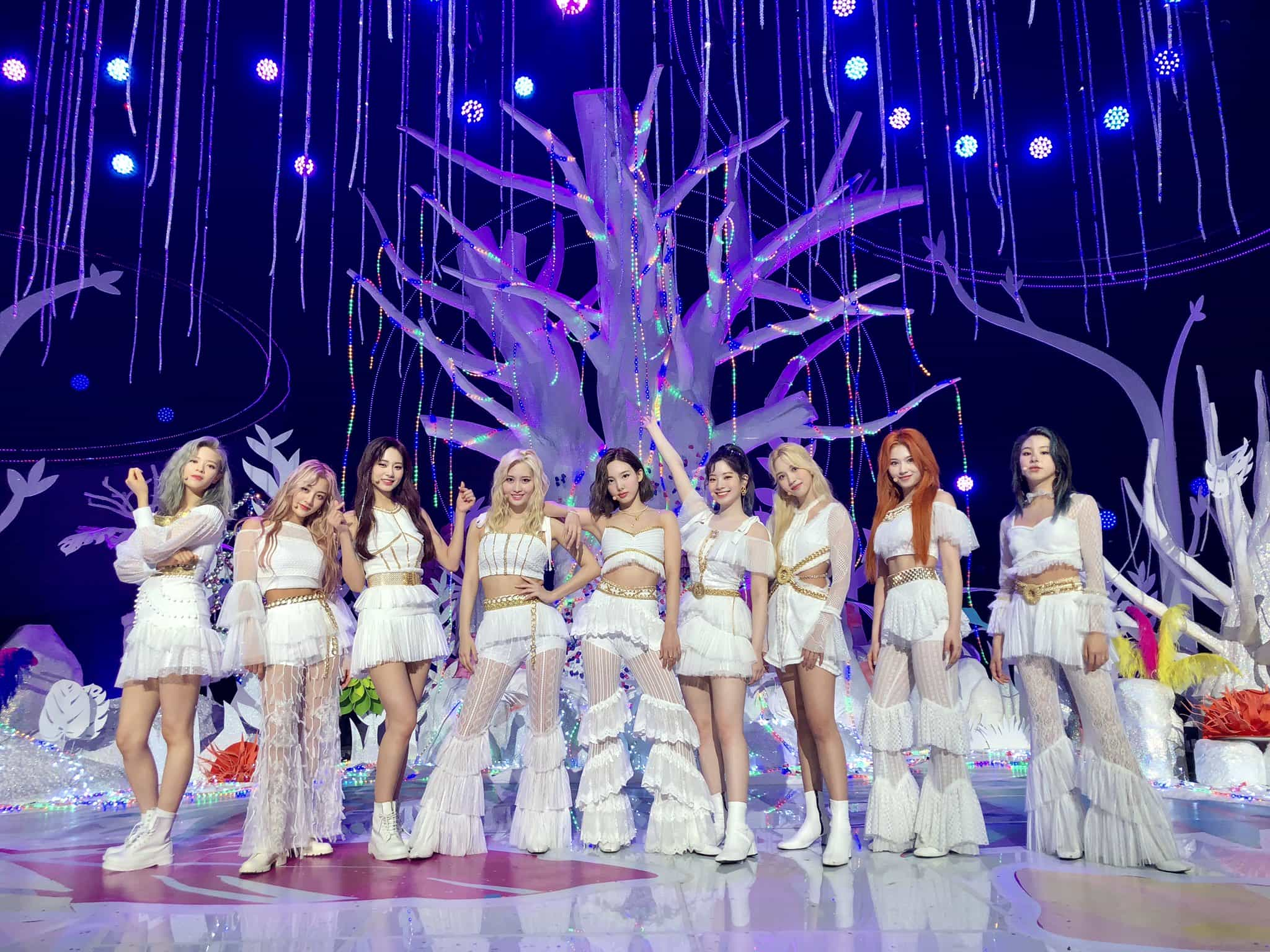 One in a million. This phrase has become both a trademark and a statement to introduce the so-called nation's girl group, TWICE.
With all the success and love they got from the people around them, truly they are a one-in-a-million phenomenon. But, they weren't just born instantly as one of the leading K-Pop acts in the world. They may not have started big right away, but they were definitely born to be.
10.20: THEIR STORY BEGINS
Perhaps, one of JYP's best decisions was intricately selecting these nine girls, Nayeon, Jeongyeon, Momo, Sana, Jihyo, Mina, Dahyun, Chaeyoung, and Tzuyu, to form the new face of K-Pop, TWICE. As JYP defined, the group would touch the people's hearts, once through the ears, and once again through the eyes.  Born out of a survival show, Sixteen, TWICE faced hell and up they soared as they claimed their long-awaited debut. It was supposed to be a 7-member girl group, but JYP himself made an impromptu decision of bringing back Momo and letting the people choose Tzuyu to be added to the group. From then on, these nine girls finally seized their goal to debut.
'SHY SHY SHY' x 'NOMUHE' VS THE WORLD
TWICE debuted with 'Like OOH AHH' on October 20, 2015, which introduced a girl crush-bubbly concept.
Some say it's like a combination of miss A and Wonder Girls, but with a whole new look, aura and charisma. True enough, their charms led them to a series of achievements including 'Best New Female Artist Award' at the 2015 MAMA. But, TWICE has just warmed up, until they came back with a different concept with 'Cheer Up' that carved the group's name into people's hearts with Sana's insanely cute and addictive "Sha Sha Sha" ("Shy Shy Shy").
It became a massive trendsetter in South Korea.  And before 2016 ended, TWICE released another bop song entitled "TT" which became another hit with Dahyun's infamous "Nomuhe~" ("You're so mean~").

TWICE was everywhere. Their songs are being played at amusement parks, restaurants and other public places. The lethal combination of "Shy Shy Shy" and "Nomuhe~" engulfed the K-pop world into TWICE's charms. Slowly, they are getting much more attention from the people, giving birth to their fandom, ONCE.
THE GOLDEN AGE OF TWICE: FROM A CLASSROOM TO ARENA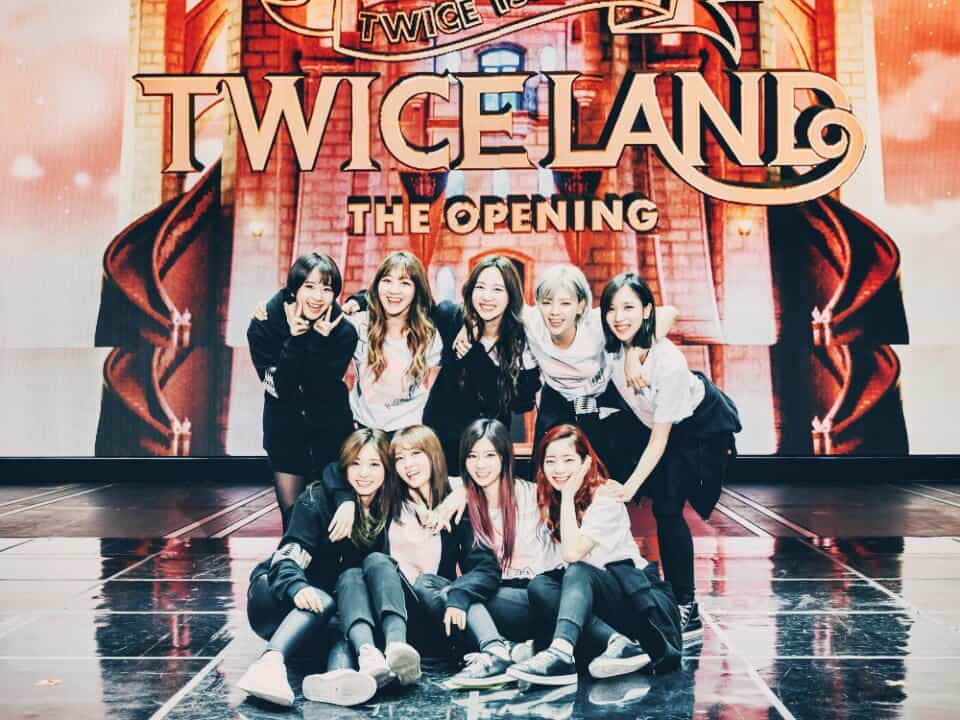 Within just a year since they debuted, the group immediately held their first-ever concert, landed top spots at music charts and bag a series of awards. It was the start of TWICE's golden age. For three consecutive years, they bagged the Song of the Year award at the Mnet Asian Music Awards for 'Cheer Up', 'Signal' and 'What is Love?', from 2016 to 2018 respectively.
Their every song became a hit, and from a cute, bubbly concept, TWICE gradually transitioned to a whole new look with their next comebacks, 'Dance the Night Away', 'Yes or Yes' and 'Fancy'. TWICE also began their world tours, signifying a major public demand for the group. From performing inside classrooms in front of students, TWICE emerged to the big stages all over the world, including Europe, the U.S and greater Asia, particularly Japan.
TWICE, a force to be reckoned with, but just like everything else, has their limits. Because of the massive success and fame they got from their fans and people around the world, the group became more and more busy, with a lot of activities being added to their already busy schedules. At some point, I guess, it was meant to explode. Before being able to finish their TWICELIGHTS World Tour, Mina sat out of the tour and was later diagnosed with an anxiety disorder.
From anyone's perspective, too much success can be very overwhelming. Adding fire to the fuel was people's criticisms over TWICE's vocal aesthetics, criticizing their singing capabilities. All the hectic schedules and piled up exhaustion took its toll on the girls, but they managed to get back up on their feet and smile, even in front of their critics.
They finally came back with a sentimental song 'Feel Special' which captured the hearts of their fans because of its heartfelt message. Just like a sturdy ball, they bounced back and up again. With the release of 'More & More' and 'I Can't Stop Me', people clamored for a whole lot more from the group. During this time, they also welcomed collaborations with other foreign artists from the U.S. and managed to hold a virtual online concert.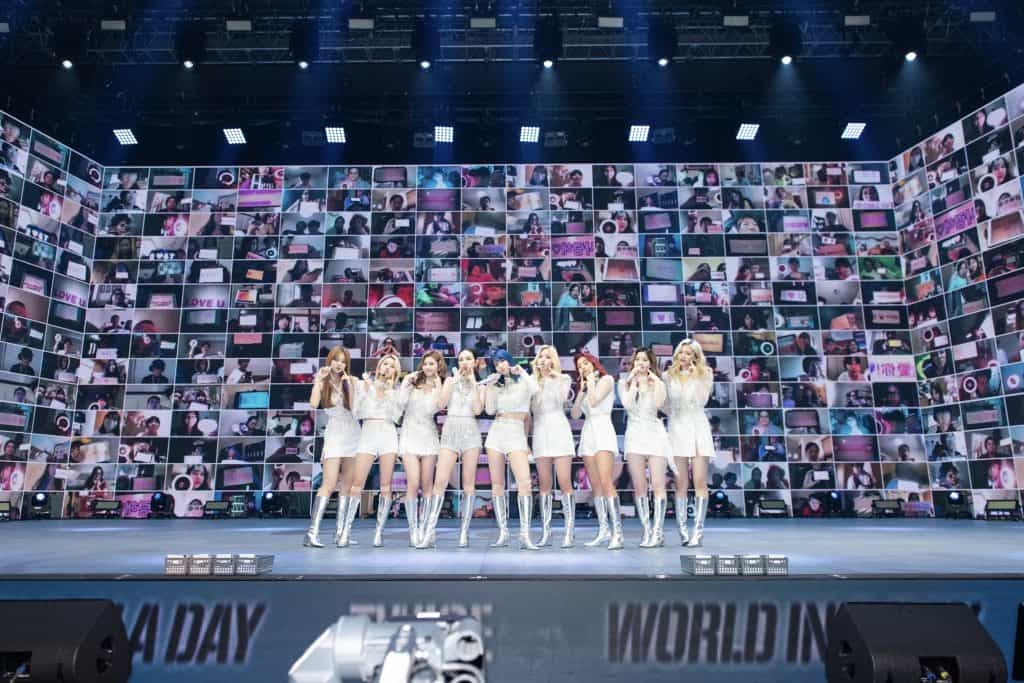 To be frank, TWICE is just like every other K-Pop girl group out there. But what made them so unique? What makes a group different from the other? The answer to that is the idols themselves who want to pursue success and fame. They each have their own story to tell. In TWICE's case, it is their charms that led people to follow them. They're just so adorably entertaining, and yet still looks pure and true. No pretense as to what they are. They don't seem to act cute or charming because they already are, and yet, they can still wow us with that badass style which they totally rocked.
So for me to say that TWICE is the nation's girl group is just absolutely right. For a girl group that's been prejudiced and judged as a mere fancy accessory, they proved them wrong. Sure, they have their downs. Of course, they're not perfect. But as an avid K-Pop enthusiast, that's the best thing about them. They're real. And they are twice as great as their name implies.
Simply put, they're TWICE. -Hallyulife.com

THIS SPACE INTENTIONALLY LEFT BLANK.