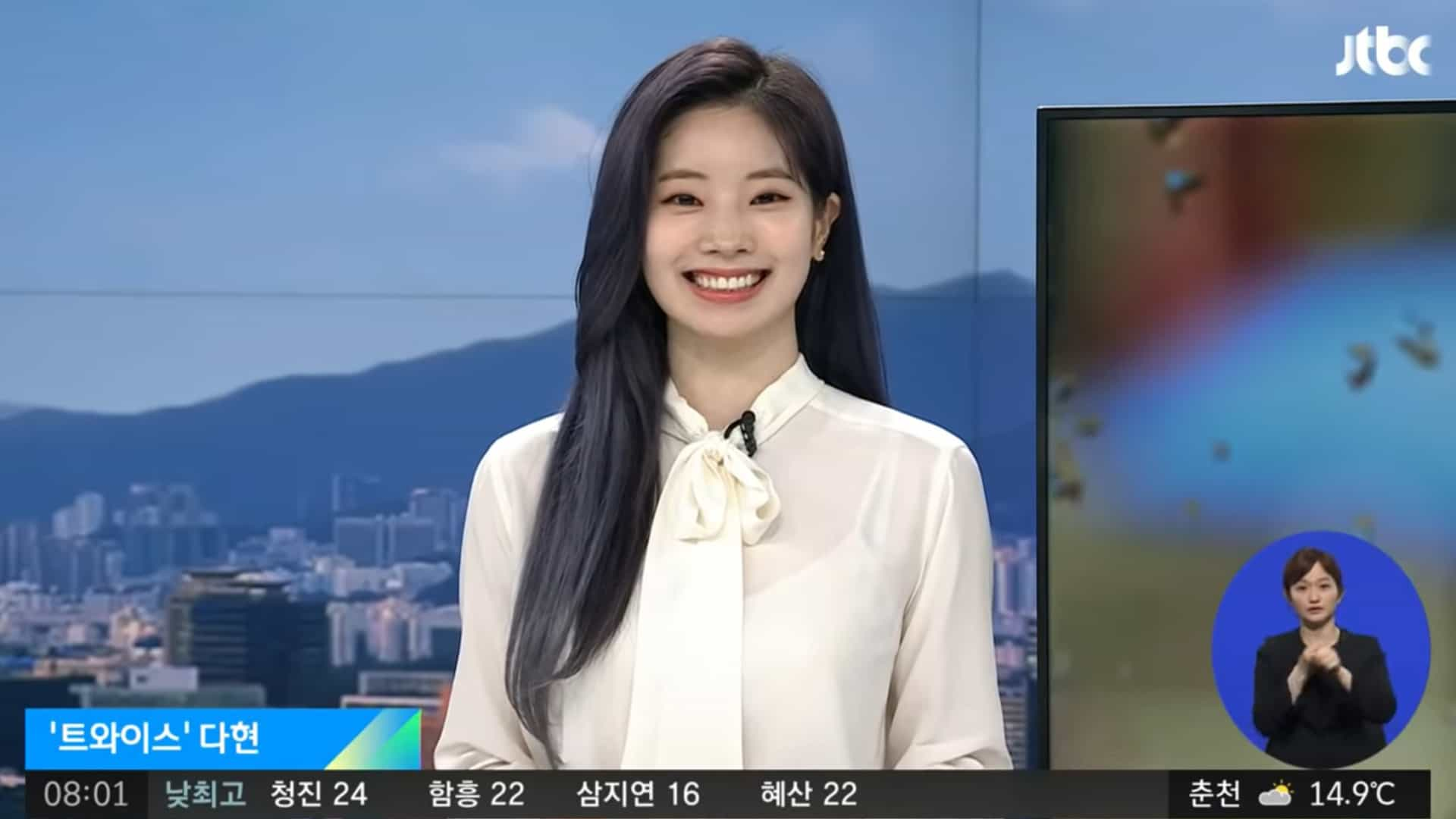 TWICE's Dahyun made a special appearance on JTBC's morning news as a weather reporter, almost a day after their MORE & MORE comeback.
Dahyun admitted that she was nervous as she wakes up early to practice for her new position as a weather reporter yet, she managed to do her job really well. She also shared some tips on her report like "Make sure to prepare an umbrella", and "wear a face mask even if it's uncomfortable".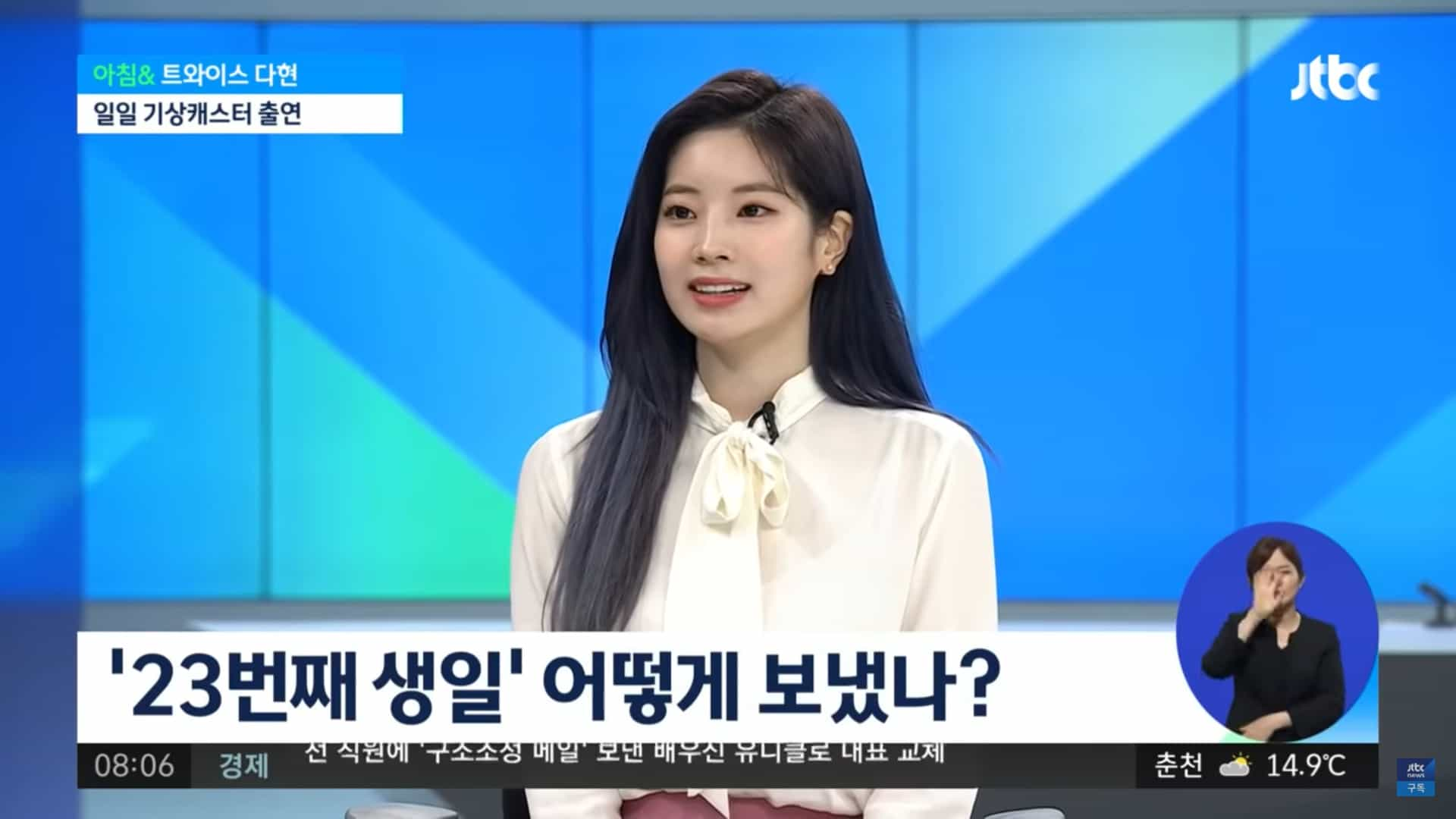 In an interview, the news anchor and Dahyun talked about her recent 23rd birthday. She said that "most of the time when I spent practicing a new song, I had a day-off on my birthday, so I spent time with my family". They also talked about TWICE's latest comeback with MORE & MORE and Dahyun showed the point dance of the song. She was saddened by the fact that she can't interact with fans due to this current situation that's why they've prepared more SNS content for their fans (ONCE) to enjoy. She also showed an amazing talent with her hand. She feels really alive and happy with the members and also with the presence of ONCEs by her side.
Watch the full interview here:
TWICE released their ninth mini-album 'MORE & MORE' with their title track of the same name. At the time of writing, the music video already got 18 million views on YouTube. –HallyuLife.com

THIS SPACE INTENTIONALLY LEFT BLANK.