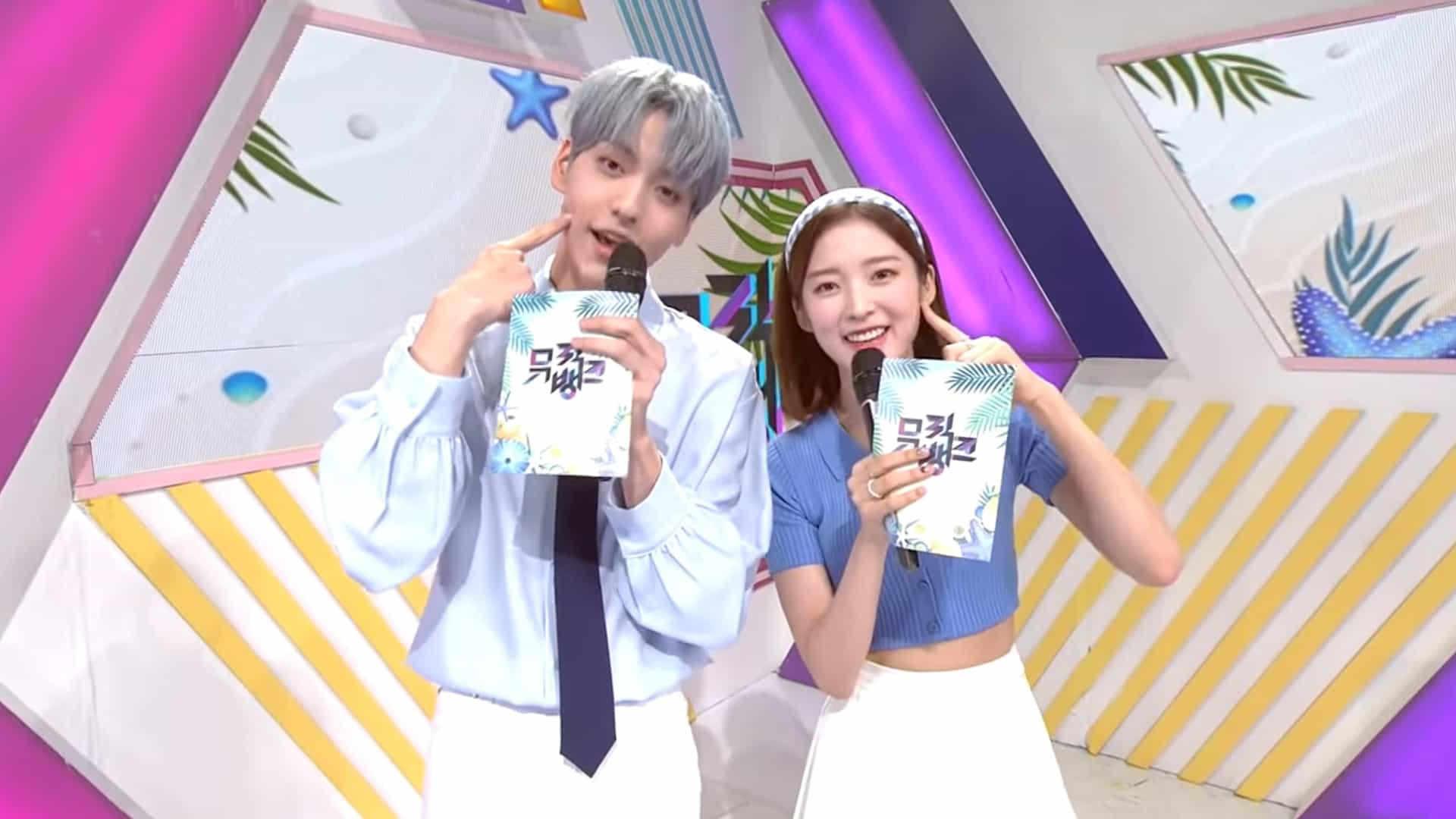 The music chart show KBS 'Music Bank' kicks off today with new MCs TXT Soobin and Oh My Girl Arin.
KBS Music Bank's latest episode starts with a performance from Soobin and Arin with 'Hawaiian Couple'. The newest MCs show their cute visuals on their performance. Soobin and Arin also perform their hit tracks to celebrate their first episode as the new MCS of the show.
Second, is they perform Oh My Girl's hit track 'Dolphin' which is a sidetrack from the album 'Nonstop' which stays at the ninth spot in the music chart, Before their third performance, Soobin and Arin got interviewed by their group's co-members TXT Huening Kai and Oh My Girl Seunghee.
The third performance of Soobin and Arin is from Tomorrow x Together's latest hit track '9 and Three Quarters (Run Away)' from their album 'The Dream Chapter: Magic'.
Before Soobin and Arin's MC debut on KBS Music Bank, former MCs Shin Ye Eun and Golden Child Bomin step down as 'Music Bank' MCs on the July 17 episode. They thanked their fans and those who supported them from start to their last episode as MCs. Ye Eun said:
I'm sad that fans couldn't be here for this moment, it's difficult to put into words how precious this past year has been for me. I'm so grateful.
Bomin added:
Thank you to everyone who watched over us.
Shin Ye Eun and Golden Child Bomin began as MCs in KBS 'Music Bank' in 2019 following Choi Won Myeong and Lovelyz Kei's departure as MCs.
Soobin is the leader of the boy group Tomorrow x Together (also known as TXT) which debuts with their hit track 'Crown' in 2019. While Arin is the youngest member or maknae of the girl group Oh My Girl which debuts with 'Cupid' in 2015. She recently appears as an actress in tvN D Story's web drama 'The World of My 17' in April 2020.

THIS SPACE INTENTIONALLY LEFT BLANK.