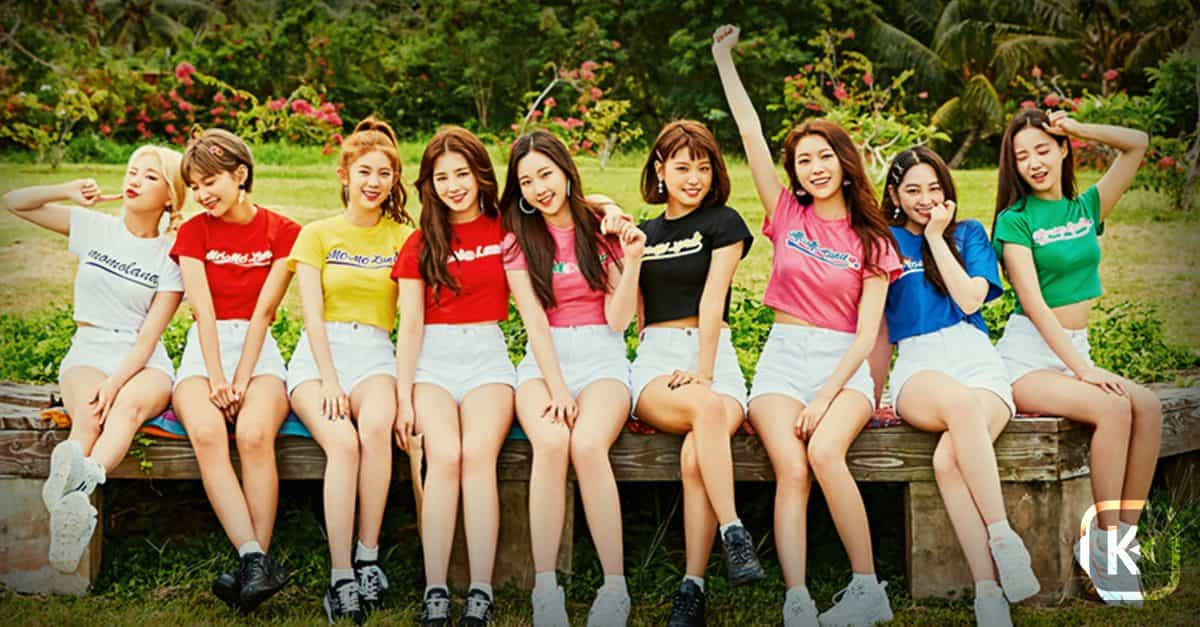 Last week, a sudden turn out of events made the Filipino Merries (fans of MOMOLAND) excited when SM Supermalls, National University (NU) and SM Tickets have announced that Korean pop girl group MOMOLAND will be gracing the opening of #UAAPSeason81. Unfortunately, it seems that the organizers might have overlooked a very big problem which they didn't think of at first.
READ: [UPDATED] MOMOLAND will be back in Manila on September 8 for #UAAPSeason81
On the recent visit of the group in the country, they are only limited on performing in Solaire, in which can't accommodate a lot of fans hoping to see MOMOLAND. Fans have wished for a bigger place, and a better chance to see the group.
SUGGESTED: All the things MOMOLAND wants to try in the Philippines
As we all know, the group's schedule is so tight, that they have to immediately go back to Korea the day after their performance in Solaire ended. They have to participate on the Idol Star Athletics Championships (ISAC) Chuseok Special which was filmed on August 20th and another will be on August 27th.
However, their schedule for September seems to be jampacked beforehand. On September 7-9, MOMOLAND will be present on the HallyuPopFest in Singapore, where they are slated to perform on days 1 and 2 (September 7 and 8). Since the UAAP opening is scheduled on September 8th at 12NN, it may seem impossible already for MOMOLAND to catch up a flight and arrive immediately from Singapore to Manila without being exhausted, after all.
Another catch for the possible cancellation is that MOMOLAND is set to represent South Korea at the 'Korea-Japan Festival One Garden 2018 in Seoul' event, which will take place on September 9 at COEX's D Hall. The festival started in 2005 to celebrate the friendship between Korea and Japan.
This effectively means having their schedule tight as they are going to fly back and forth from three nations (Singapore, Philippines and Seoul) if the UAAP event is still accommodated.
Finally, another catch and probably the best indication that it will be scrapped off is that our previous sources (SM Supermalls, SM Tickets and Mall of Asia Arena) official pages have taken down their posts regarding MOMOLAND's appearance on the event, including a previously published article on SM Supermalls blog. It may be hard to just announce it because they might take such backlash from being careless, however, it is still probably their responsibility to inform the hopefuls at least, so that they don't have to expect.
The only remaining post related to this as of this moment is from @NationalUPhil's Twitter account, which might have been forgotten to take down by their social media manager as of this writing.
MOMOLAND to grace UAAP Season 81 Kickoff at MOA Arena#UAAPSeason81 #ItAllBeginsHere #GoBulldogs pic.twitter.com/xuTshaU8Fy

— National-U (@NationalUPhil) August 19, 2018
The concern about the health of the members has been raised by the fans, as they notice their tight schedule that involves hopping in between three nations and air travel of up to more than 10 hours after performing.
While this post may not be official as of this writing, we're just waiting for the word from the organizers about MOMOLAND and their appearance on UAAP status. We've reached out to SM Supermalls and National University (UAAP host) for comment.

THIS SPACE INTENTIONALLY LEFT BLANK.