WATCH: SuperM performs 'Jopping' on Jimmy Kimmel Live
Just wow, SuperM!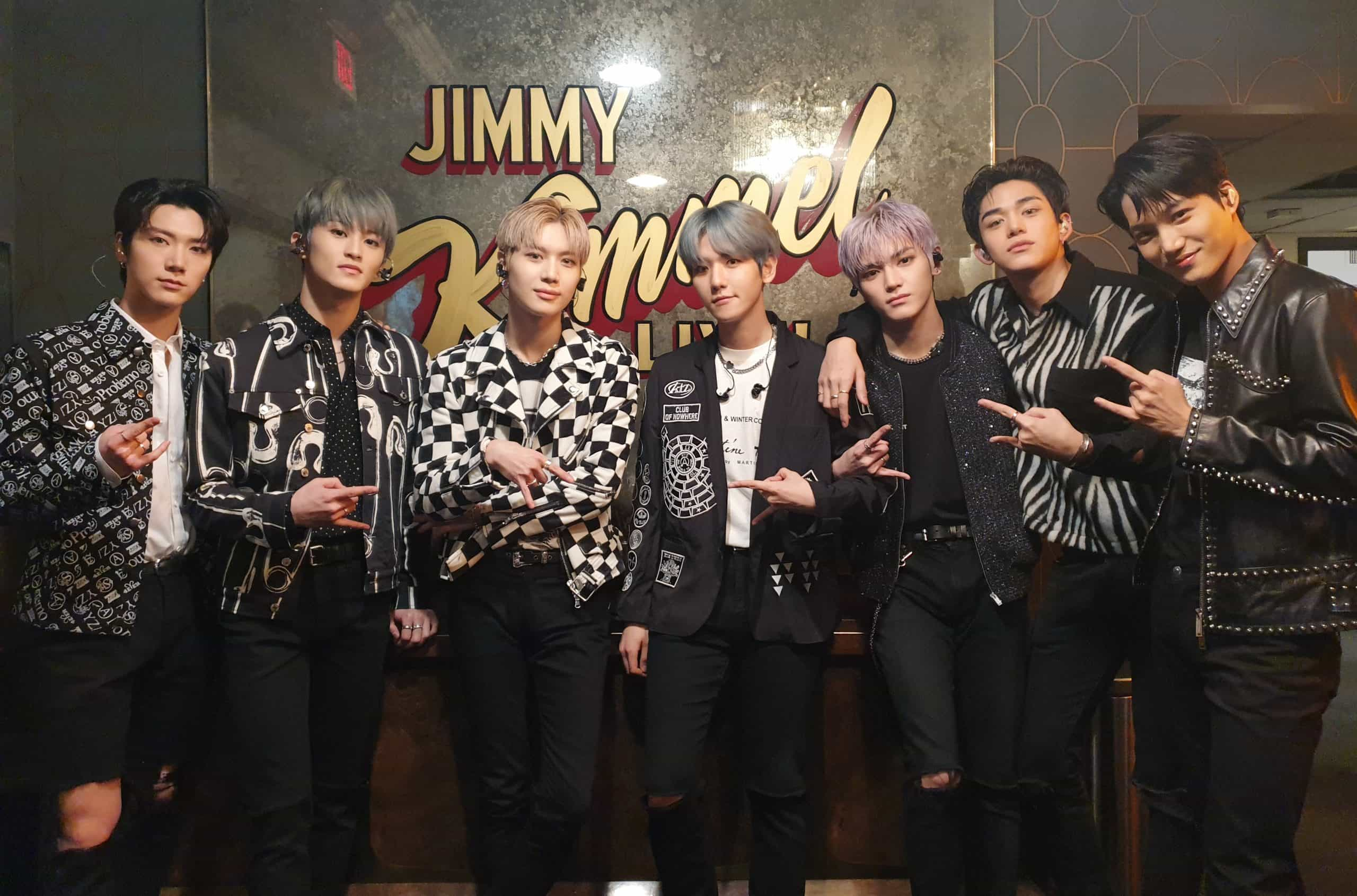 The boys of SuperM visited Jimmy Kimmel Live on February 11 as a guest and performed their debut song "Jopping." They also performed one of their unreleased track titled "Dangerous Woman."
We'll be on @JimmyKimmelLive TONIGHT🔥🤘
Who's tuning in?!#SuperM #WeAreTheFuture #SuperMtheFuture #Jopping #SuperM_Jopping #JimmyKimmelLive pic.twitter.com/zqvKQEESbF

— SuperM (@superm) February 12, 2020
#Jopping with @SuperM! #WeAreTheFuture pic.twitter.com/w2rPiG2jNi

— Jimmy Kimmel Live (@JimmyKimmelLive) February 12, 2020
Watch their 'Jopping' Performance here:
'Dangerous Woman' performance here:
Taemin, Baekhyun, Kai, Taeyong, Ten, Lucas and Mark, who composes SuperM, just ended their North America tour last February 9.
¡Te amamos Mexico!🤘❤#SuperM #SuperMinMexico #WeAreTheFuture #SuperMTheFuture #WeAreTheFutureLive #WeAreTheFutureLiveInMexico pic.twitter.com/Tsebn2raaU

— SuperM (@superm) February 10, 2020
SuperM will be having an Europe Tour called "WE ARE THE FUTURE" Tour on February 26 at Paris and on February 28 at London.
You know we're hitting Europe this time right? See you at '#SuperM: WE ARE THE FUTURE LIVE – in EUROPE' 🖤

Paris
📅⏰26 février 2020/ 20:00
📍 ACCORHOTELS ARENA

London
📅⏰28 February 2020/ 20:00
📍 THE O2

Don't forget to set your ticket notifier
👉🏻https://t.co/ROH4zw3rmU pic.twitter.com/cU49CvZx7e

— SuperM (@superm) January 13, 2020
Good luck on your future shows, SuperM! –HallyuLife.com