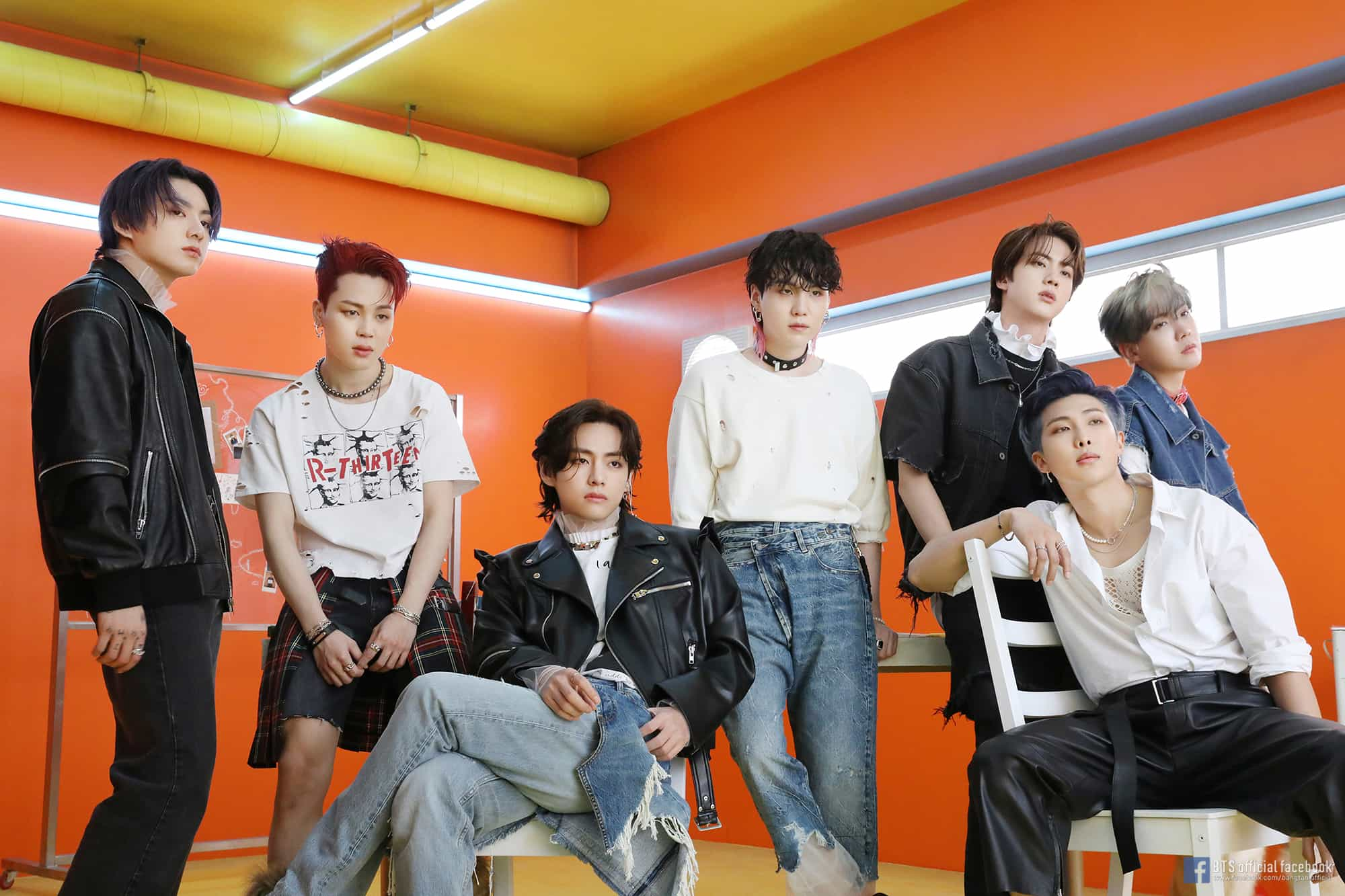 K-pop powerhouse BTS is back with yet another groovy bop, "Permission to Dance". 
"Permission to Dance" is the band's newest addition to their collection of tracks fully recorded in English. It came after the recently dropped "Butter" and "Dynamite". 
The track dropped midnight (EST) on Friday, 9 July. It coincided with the 8th anniversary of the naming of the band's fandom, known as Army.
The band first appears in rodeo-themed outfits in the 5-minute long video clip. But unlike their other music videos, or K-pop music videos in general for that matter, they're not the only ones getting screen time.
On BTS' Global Appeal
BTS' attempt at global appeal is seemingly more apparent. The music video shows us diverse groups of people united by dance. Employees in an office setting, students, children and teachers. Some of these scenes were filmed in Los Angeles, California.
Also featured were American school walkways, those viewers would expect in a high school coming of age series. 
Everyone is unified through music, grooving to the upbeat rhythm as BTS paints an optimistic impression of what we could possibly expect in a post-pandemic world.
In their words, "I wanna dance/ The music's got me going/ Ain't nothing that can stop how we move".
The song was also co-written by English singer-songwriter Ed Sheeran, alongside Steve Mac, Johnny McDaid and Jenna Andrews.
Accompanied by addictive brass instruments and flowy scale progressions presented by strings, the chorus seems to offer subtle nods to Whitney Houston's "I Wanna Dance with Somebody".
Looking at BTS' new choreography
The track also aims to bring about easy-to-follow movements that listeners can groove along to, such as gestures that mimic the playing of the piano. 
Though, fans have speculated that this move could also be a step towards inclusivity, as they blend the American Sign Language (ASL) into their choreography. However, there is no official confirmation as of yet.
So just talk the talk, walk the walk and just dance because BTS has already given you the permission to.
While this catchy tune is a standalone single, it will also be included in the band's newest physical CD. It is now on sale. 
Meanwhile, BTS is returning to The Tonight Show Starring Jimmy Fallon for a two-night musical event, performing their new release live. BTS was also last spotted gracing Louis Vuitton's FW21 show in Seoul on Wednesday, 7 July.
Watch the music video below:

THIS SPACE INTENTIONALLY LEFT BLANK.