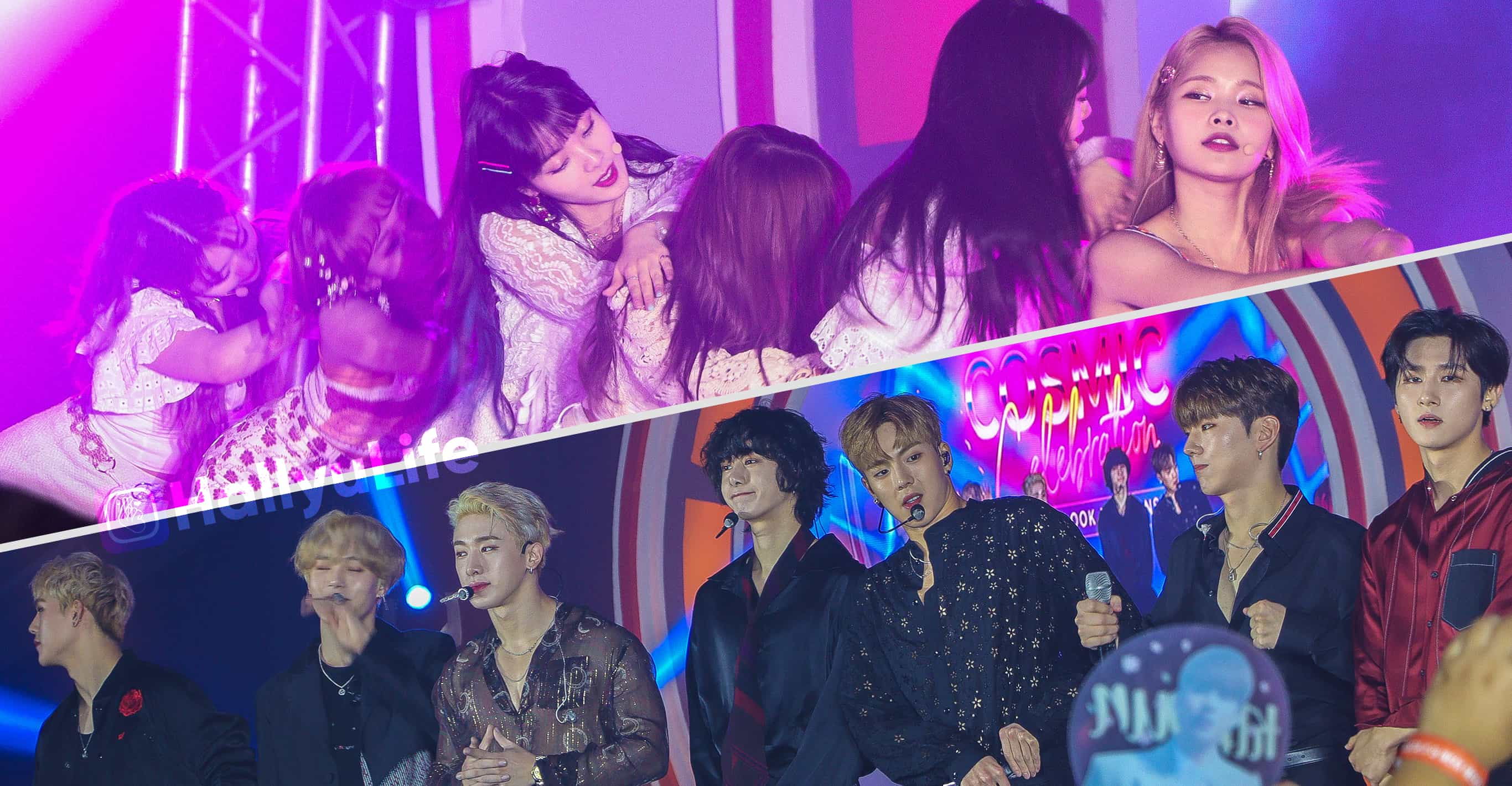 September 7, 2019 – On a Saturday night at the World Trade Center in Pasay City, travel app Klook celebrated their 2nd birthday with unusual, special guests – no other than K-Pop groups Weki Meki and MONSTA X.
First stage, Weki Meki
Taking the stage by storm, Weki Meki, an eight-member K-Pop girl group that debuted in 2017 graced the opening number with their song "Picky Picky", and then sat over for a ment, introduced themselves and then performed another B-side track called "True Valentine."
However, due to ankle injury, member Suyeon, who happens to be the group's leader and main vocalist, had to sit out during their performances. She still sang along with the members dancing and singing on the side.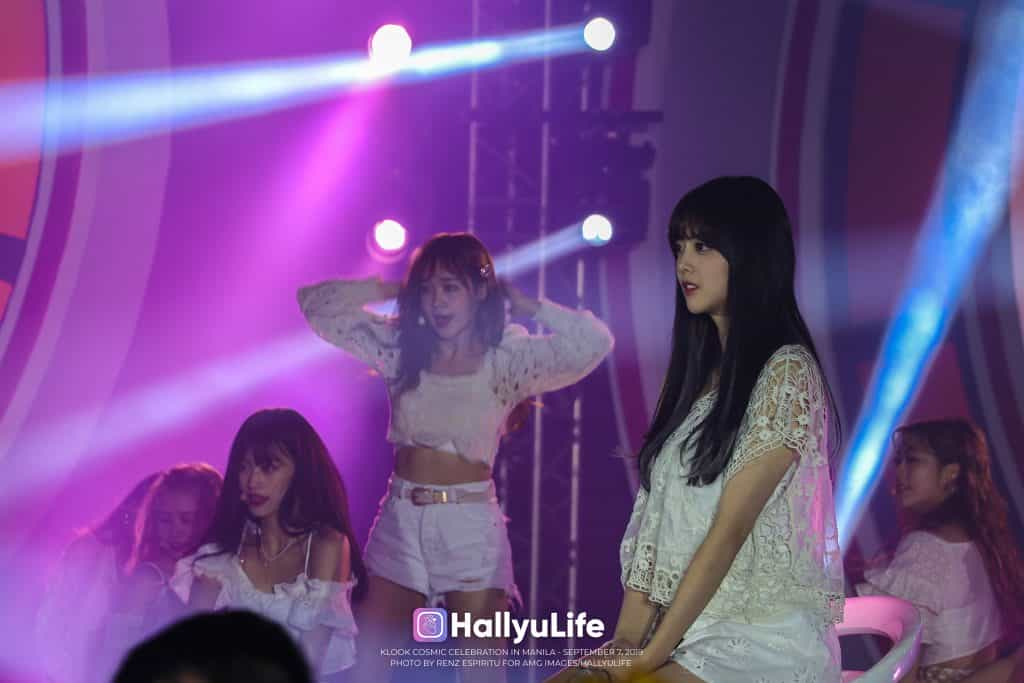 Weki Meki then took the time off to sit on stage for a Q&A, with questions asked by the fans from Klook's Twitter account. Asked about the Filipino foods they want to try, the girls went on saying Adobo, Kare Kare & Sinigang. 
They were also asked about places in the Philippines that they want to visit, and member Doyeon said 'Cebu', which seemed to be a popular place among Koreans, as well as cave-exploration, diving and many more.
Member Lua says 'A lot of energy comes from you Ki-Lings (fandom name)', when asked about where do they get their energy on-stage.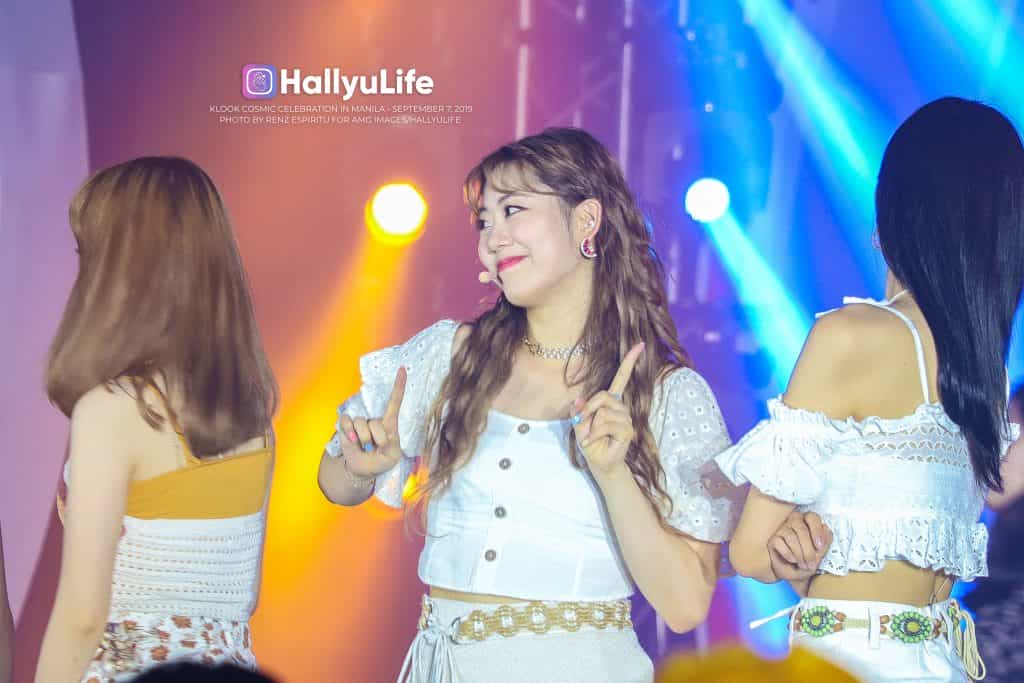 Of course, somebody asked if they knew any Filipino phrases, and what they said was actually not the usual that you could hear from most K-Pop acts who performed here.
A part of the interactive stage with the group was when they played a game with some lucky fans, whereas Weki Meki members were challenged to try and feed their fans spaghetti while wearing blindfolds.
After the moment with the fans, Weki Meki again returned on stage to perform some of their other cool tracks, such as 'Crush', 'La La La', 'Iron Boy', 'Whatever U Want' and of course, their newest title track 'Tiki-Taka(99%)'.
(click song links for fancams)
Weki Meki then ended their stage with heartfelt messages thanking their fans who showed on the event, saying that they missed them and promised to come back with a more bigger and better show (they still had an amazing one despite it being short, though). The group previously visited Manila for an episode of MBC's Show Champion on October last year.
---
Next stage: MONSTA X
The seven-member K-Pop boy group that debuted on 2015 under Starship Entertainment also returned back to Manila to grace the Klook's celebratory stage after Weki Meki, setting the stage on fire when they performed 'Shoot Out' as their opening number.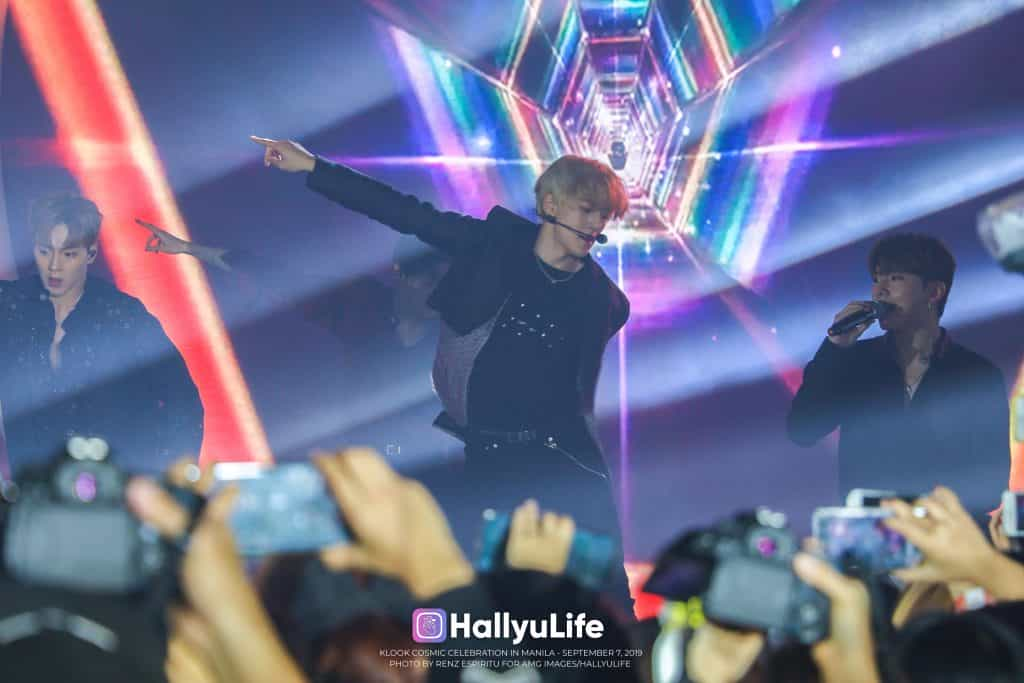 Kihyun, who also happened to be the group's main vocalist, also sits out from the intense choreography as he is also recovering from an injury incurred during their world tour. (as pictured above)
MONSTA X then returned on stage after the intense number to introduce themselves, then performed another song called "Mohae".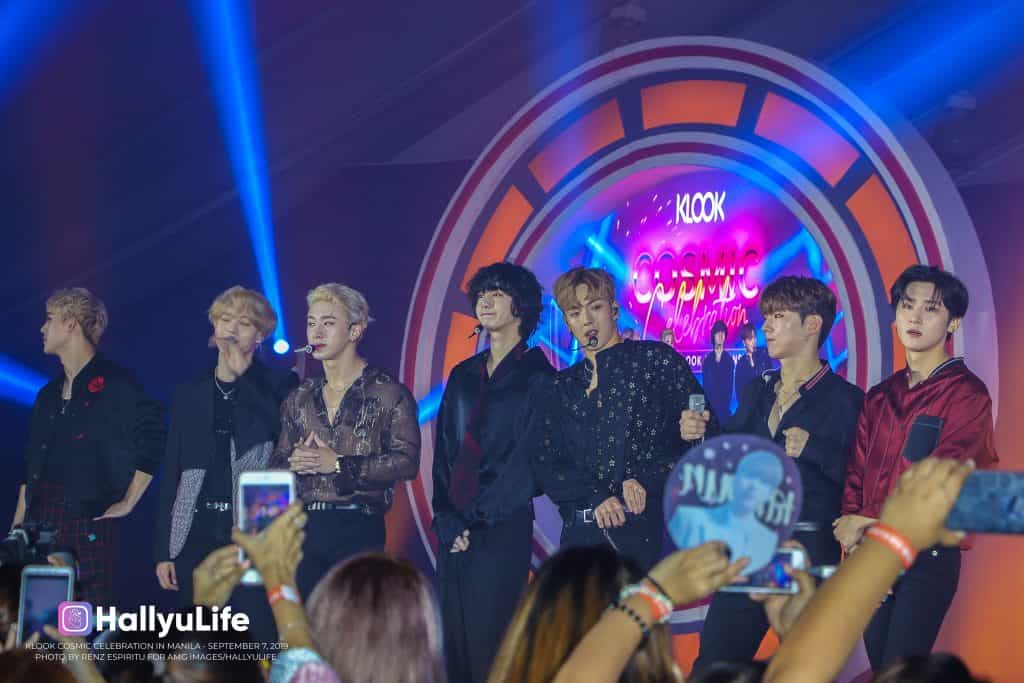 After that, the group also sits on stage for the Q&A portion, with questions being sent by their fans called Monbebes. The fans also wished for another "solo concert", as they shouted "solo con" during their interview segment. MONSTA X previously had a solo concert in Manila on 2016.
"We will try our best next year for a solo con," – Wonho
After the interview segment, the boys then went on to perform some of their other hits, including tracks like "DRAMARAMA", "Fallin" and "Baek Seoltang (or White Sugar)".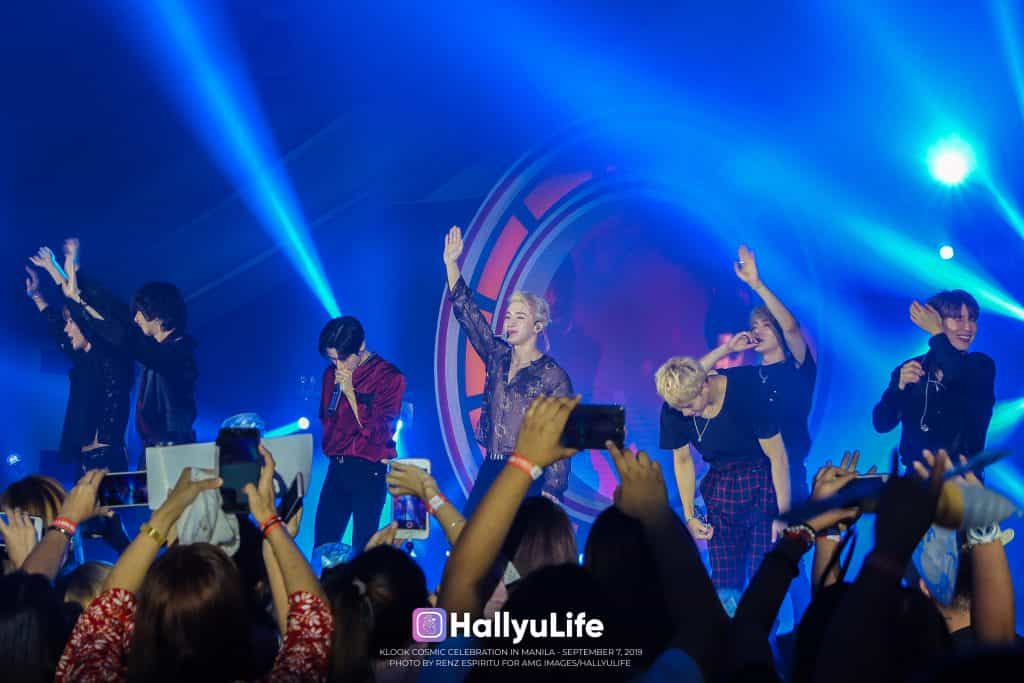 #CosmicCelebration was an event organized by travel app Klook Philippines for its second anniversary. The travel app also held their 'Travel Fest' on that day and the following day, offering discounts and promos for travelers who went there. -HallyuLife.com
Check out more photos of Weki Meki and MONSTA X here:
[jnews_hero_skew include_post="5695,5661″]
Also special thanks to Forthinker as well as PULP Live World for letting HallyuLife to be part of the event.

THIS SPACE INTENTIONALLY LEFT BLANK.