When K-pop and Halloween come together: What went on at the first-ever #HALLYUWEENPH2022? | #ShowRewind
It's a Halloween party like no other!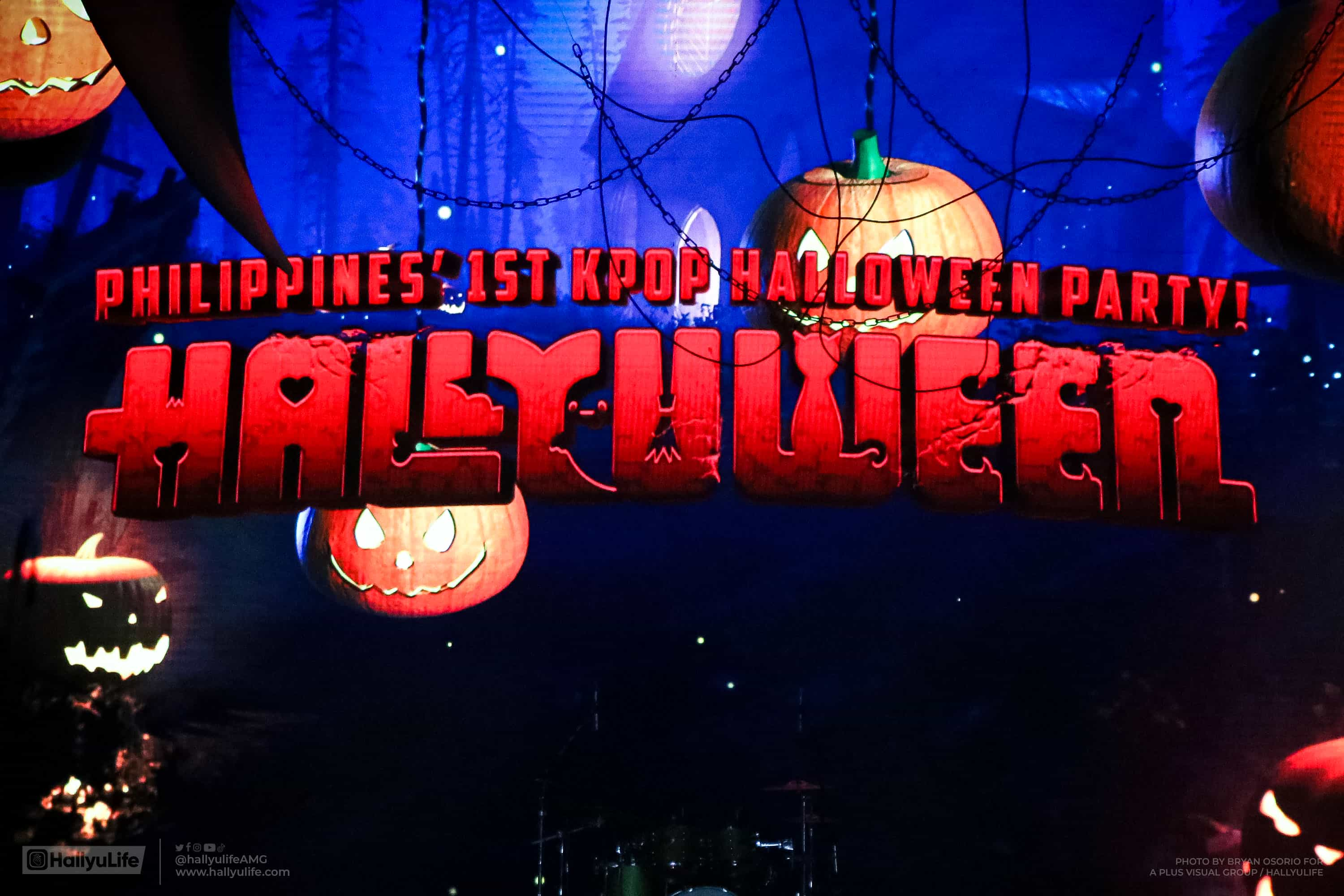 MANILA – What if there was a concert, a party, and a Halloween celebration all combined into one spooky night? This year, it's all now made possible with 'HALLYUWEEN 2022′!
On October 29, six hot Korean acts, along with homegrown Drag Queens Lady Morgana, Lady Gagita, Minty Fresh, and the handsome P-pop boy group BGYO, kicked off the Hallyuween party at the Mall of Asia Arena – and we're here to relive the best moments from the Philippines' first-ever K-pop Halloween party.
Among the Korean acts are South Korean singer GAHO X KAVE, boy group PENTAGON, co-ed group KARD, K-Hip-hop trio EPIK HIGH, DJ SODA, as well as former 2NE1 member and solo artist CL.
The Drag Queens opened the Hallyuween celebration with Lady Gagita's performance of Lady Gaga's "Paparazzi," Lady Morgana's performance of Whitney Houston's "I wanna dance with somebody," and Minty Fresh's performance of Ariana Grande's "Break Free." They all shared the stage to perform "BANG BANG" by Ariana Grande, Jessie J, and Nicki Minaj, which caused the crowd to scream out loud. Lady Morgana was thankful that she became part of the first season of Drag Race Philippines and of the fact that she is performing at the MOA Arena where singers like Lady Gaga and Ariana Grande performed.
GAHO, alongside his band KAVE, the first Korean act to take the stage, rocked it with two official soundtracks that they performed back-to-back. Starting with the songs "Start Over" from "Itaewon's Class" and "Running" from "START-UP". When the whole arena heard these two songs performed live, the entire audience was once again reminded of the Korean dramas these songs are from. GAHO x KAVE also performed their tracks, such as "Beautiful Night", "High", and "Right Now".
They thanked everyone for their support of his songs, including Korean drama soundtracks, and song covers because it was their first time visiting Manila. GAHO x KAVE's cover of BLACKPINK's "How You Like That" had everyone in the arena moving and rocking out. GAHO and KAVE told the press before the concert that Queen was their musical influence and they hoped people would shout their names when they return soon.
Next on the K-pop setlist is the K-pop boy group Pentagon, which returns to the Philippine stage and celebrated Hallyuween with their FILO UNIVERSEs (Pentagon's fans). Hui, Hongseok, and Yanan were unable to attend due to prior commitments, but the rest of the members were present. Pentagon performed some of their hit songs, including "Feelin' Like," "Sparkling Night," "Beautiful Goodbye," "Call My Name," and "Shine," which made their return memorable as FILO UNIVERSEs, according to the members, is their musical inspiration.
P-pop boy group BGYO also joined the Hallyuween celebration and lit up the night as they are the only P-pop group to perform alongside K-pop idols and celebrate Halloween with their FILO ACEs (BGYO fans) is a dream come true and a significant milestone for them. They captivated the crowd at the arena, especially the FILO ACEs, with their songs like "The Light," "Kundiman," "The Baddest," and "Magnet."
Next up is the co-ed K-pop group, KARD, who also returned to Manila to party with the Filipino Hidden Kards (KARD's fans) wearing their costumes as well. BM wore a sexy skeleton costume, Somin came in as a charismatic Catwoman, Jiwoo showed up as a strong pirate, and J. Seph appeared as a handsome vampire. BM expressed how much they enjoy interacting with their FILO Hidden KARDs and love to see them again. Even the Pinoys and Pinays present at the Hallyuween party received a shout-out from him.
KARD hit the stage with their powerful hits, such as "Ring The Alarm", "Oh NaNa", and "Don't Recall". One thing that made the entire arena shout was when BM revealed that the members miss Filipino delicacies and will eat Jollibee. The members even admitted that this is their first time properly celebrating Halloween. KARD gave back-to-back performances of "Bomb Bomb" and "Dumb Litty" where BM shouted "Manila, mahal kita!" (Manila, I love you!), and the entire arena went wild. They even gave an encore performance of the hit track "Red Moon" as they end their stage set.
The Hallyuween got more epic as EPIK HIGH showed up on stage where Tablo changed a line and said, "Cause I am here in Manila!" that got the crowd screaming. They performed their hit tracks, such as "Burj Khalifa", "One", "Born Hater" (which is  Mithra Jin's favorite track), and "One", and ended their cool stage set with "Don't Hate Me".
Tablo expressed EPIK HIGH's gratitude for the opportunity to participate in this special event, even though it is not their first visit to the Philippines. He added:
We feel blessed to be here cause this is a kind of lineup, everyone's hanging out, and include us with idols and we're not an idol group. It's really weird but we appreciate it very much, damn. We older, but you guys wanna see us and that's awesome.
Then, it's time for the "Baddest Female" to perform once again on the Philippine stage after almost 10 years to join the Hallyuween party. She is none other than CL, heating up the stage for that night and giving her all to her FILO GZBz and BLACKJACKs (CL and 2NE1 fans).
At the press conference wearing a Cruella outfit, she expressed her happiness to see her fans in the Philippines again after a long while. She said:
(I am) very happy to reconnect with my fans, to be on stage, and show them my new music and new performances. I am happy to be back in front of you guys, thank you for all the support. I love you so much.
She performed some of her hit tracks including "SPICY", "HWA", "5 STAR", "Chuck", "Doctor Pepper", "Lover Like Me", "MTBD" (CL's solo track from 2NE1's album "CRUSH"), and "Hello B*tches". Filipino Blackjacks and GZBz showed their love through loud cheers and singing along with the K-pop legend as she performed these tracks back-to-back.
Now that's a Queen's entrance
No one else could ever#HALLYUWEENPH2022 pic.twitter.com/8AychnBggM

— PULP Live World (@pulpliveworld) October 29, 2022
And last but not the least, Hallyuween celebration will not be complete without partying with DJ SODA. She demonstrated her DJing abilities while dressed as Spiderwoman, playing a lot of upbeat music on her set that had the arena crowd dancing. DJ SODA was happy and proud to share that she is a DJ representing South Korea as she celebrates Halloween here in the Philippines and she prepared this DJ set that matches the Hallyuween event.
With that said, it was a night full of excitement for the fans as they witness Halloween and K-pop in one spooky and fun event, as it showcases the artists' & fans' Halloween costumes with performances from some of the hottest acts, is indeed a first-of-its-kind and Hallyuween party like no other! -HallyuLife.com
---
#HALLYUWEENPH2022 is made possible by PULP Live World. HallyuLife would like to thank them for the media invite and for making it possible.
Check out our photos from the event at photos.hallyulife.com.

THIS SPACE INTENTIONALLY LEFT BLANK.