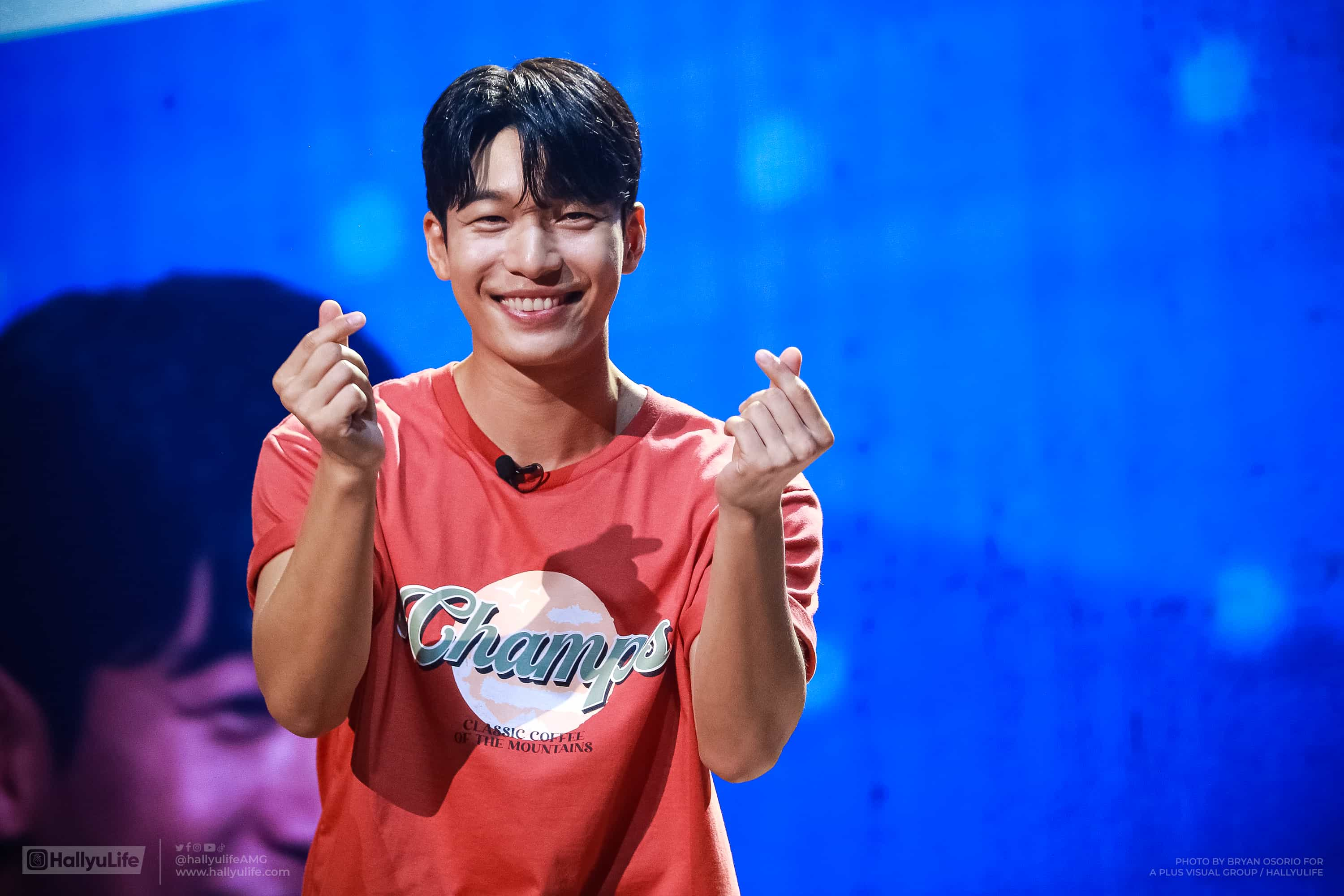 One of South Korea's hottest actors and models, Wi Ha Jun, recently had his first-ever fan meeting – and it happened to be in Manila for Philippine fashion brand BENCH/ last May 21st at the New Frontier Theater!
Wi Ha Jun is known for his roles in the film Gonjiam: Haunted Asylum, Shark: The Beginning, and Midnight. Aside from that, he also starred in Something in the Rain, Romance Is a Bonus Book, 18 Again, and the mega-hit series Squid Game.
Prior to his fan meeting, Wi Ha Jun had a press conference with the media on May 20 for his fan meet called "GAMEPLAY with Wi Ha Jun", and shared with us some of his thoughts about working with BENCH/, as well as his thoughts before his very first fan meet.
According to Ha Jun, it is his very first time here in the Philippines, and it's for a fan meeting. He shared that he was nervous but also very happy to be here and that the people are very welcoming.
Asked about things he wants to do in the country, he said that he wants to have a vacation on the white beaches of Boracay and visit Cebu, and that he also wants to visit the BENCH/ stores where his posters are displayed. He joined the brand's roster of global Benchsetters last year, and he said that it was a big honor for him to be an ambassador for one of the leading brands in the Philippines. He's also pleased that he can meet his fans here through BENCH.
On working with the BENCH team for their campaign, Wi Ha Jun shared that they had a lot of photo shoots, and that he was impressed with how the team was considerate of him and his feelings, and they are adjusting pretty well so he was always happy working with them. He also described his BENCH attire during that time as a casual, sporty, and comfortable fit.
He also talked about his work as an actor, such as what role was his favorite – that being his character in the series Bad and Crazy, where he said he break his own personality to deliver his role. On the other hand, his dream role was to be a "province guy" or "probinsyano" – he then told us that he will enjoy the role of someone growing up in the province and maybe falling in love with a beautiful girl. He then emphasized that he wants to try doing love stories.
I then asked him about what feels most rewarding for him as an actor, and to that, he responded that when he sees his family and fans enjoying his work. He said that 'having a fanbase in itself is very rewarding to me', and that he's very thankful to all of his fans. He also revealed that he checks out one Filipino-run 'Wi Ha Jun' Instagram account religiously (like, every day), and sees motivational posts from there, and that would encourage him.
A day of GAMEPLAY with WI HA JUN
On the day of the fan meeting, fans were filled with joy and happiness as they waited for the moment to finally meet Wi Ha Jun!
When the fan meeting started, Wi Ha Jun greeted the fans with his energetic entrance as he danced and grooved his way to the stage! The heartwarming part is his fans greeted Wi Ha Jun as they said they love him in three languages which are English, Korean, and Filipino!
Even though Wi Ha Jun said he haven't tried eating Filipino foods yet, if he had the chance to go back to the Philippines, he said he want to go to Boracay or Cebu.
Wi Ha Jun even recreated his famous scene in Squid Game which made his Filipino fans go 'kilig'!
LOOK: Wi ha Jun recreated one of his scene from "Squid Game" ?♥️#GAMEPLAYWithWIHAJUN#WiHaJun #BENCHxWIHAJUN @benchtm pic.twitter.com/6gmYJQEvZO

— HallyuLife (@hallyulifeAMG) May 21, 2023
Ha Jun also shared that the most difficult thing during his diet is not eating noodles and chips!
Sam Oh, the event host for Wi Ha Jun's first-ever fan meeting, asked if there was a glimpse of what the fans should expect in his upcoming series, The Worst of Evil. Wi Ha Jun replied – his sexiness.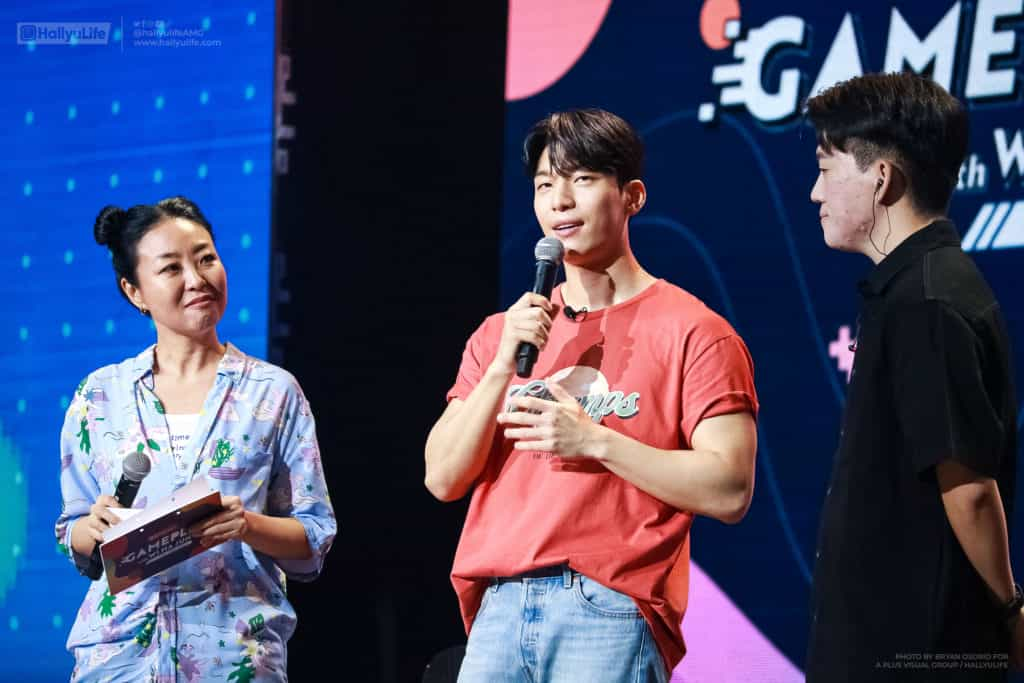 When the host asked about the role that he looked forward to, he answered romance. The fan meet also featured reviewing Ha Jun's Instagram posts which the fans definitely enjoyed.
Since Wi Ha Jun's fan meeting is titled "GAMEPLAY with WI HA JUN," there's a series of games which was inspired by "Squid Game." The fans who won the games got a photo opportunity with Ha Jun but in fact, every fan who joined Ha Jun on stage was practically a winner already because the charming actor greets them with warm hugs even if they lose the games.
Ha Jun even cooked 'ramyeon' on the spot, which he made to his liking and of course, one lucky fan got the chance to have a short date with him!
Not just that, Wi Ha Jun himself even danced to RAIN's RAINISM! It is also noticeable that even if Sam Oh told the fans to give a big hand to Ha Jun, he still continued dancing!
View this post on Instagram
It is very endearing how Wi Ha Jun gave his all and even gave his cute smile to all of the fans who went to meet him. The one-hour fan meeting is definitely filled with kilig, fun and joyful moments with Ha Jun and it's a memory that the fans will surely never forget, especially "GAMEPLAY with WI HA JUN" was his first-ever fan meeting!
Ha Jun also expressed his gratitude to the fans who came by to meet him and he's really happy to meet his fans. -HallyuLife.com
View this post on Instagram
---
GAMEPLAY with Wi Ha Jun is presented by BENCH/
We would like to thank BENCH/ for letting HallyuLife be part of this show.
Check out our photos from the event here: Wi Ha Jun @ GAMEPLAY With WI HA JUN Fan Meet in Manila (HQ PHOTOS) [20230521]

THIS SPACE INTENTIONALLY LEFT BLANK.