MANILA – Last December 9, some K-pop legends finally graced the Manila stage for the first time ever since their debut. With two-day back-to-back shows in Cebu (December 8) and Manila in Araneta Coliseum on December 9, K-pop acts TVXQ, BoA, and EXO members Chen and Xiumin showed up on stage to not only perform some of their hits for their long-waiting fans, but also to participate in a show where they give tribute to the elderly, as the show itself is titled "Be You 2: The World Will Care – A Tribute to the Elderly".
Among the opening acts was homegrown artist Pilita Corrales, who sang some of her hits while interacting with the audience. According to her, she felt like a "Korean superstar" as she was also graced with cheers from the fans out there in Araneta.
Also on stage is Filipino singer-actor Ian Veneracion, who happily performed on stage and even gave some fans some wild fan service (he even carried one girl like a bride!). Before he performed, both Pilita and Ian invited some of the elderly people who the show is seemingly tributed towards, and have dedicated the song "Handog" to them.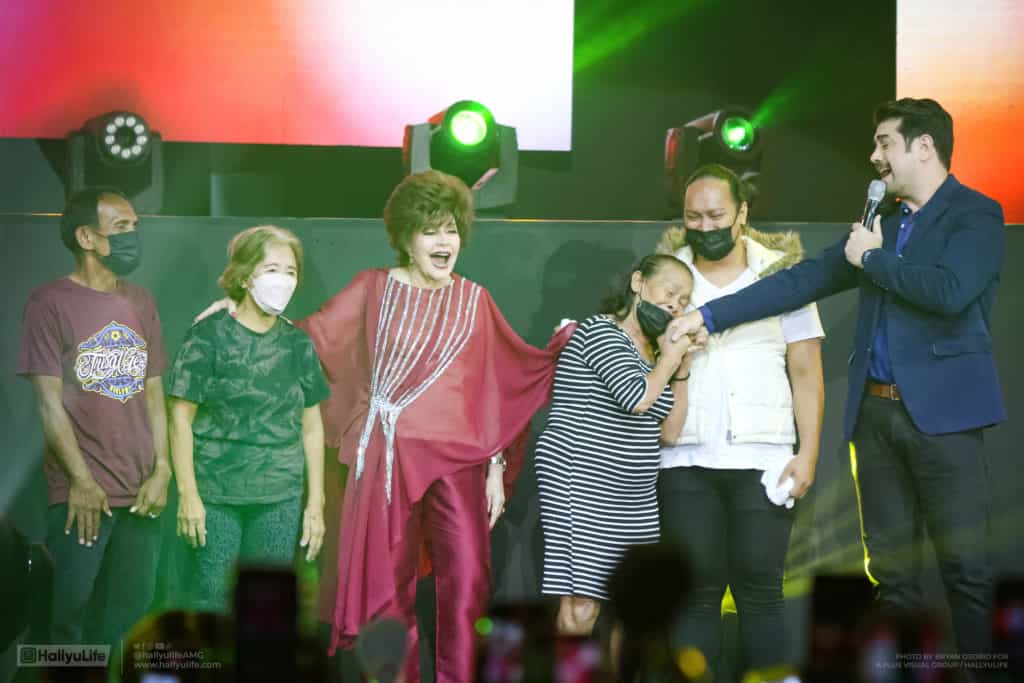 G22, a P-pop group, followed suit, showcasing their dance prowess to the Filipino audience through the performances of their songs "Takin' Over" and "BANG", while Lady Pipay, the last of the opening acts, sang and danced to a mix of songs. She even did a dance while hanging in the air.
After these great Filipino homegrown acts, it's time for the legends of K-pop to grace the stage.
First on them is Xiumin of EXO, who gave first an emotional number with 'Serenity'. Then he followed it with his upbeat single 'Brand New', turning his time into an emotional rollercoaster among fans.
He then paused for a bit to interact and talk with the audience, then performed the songs "Love Letter" and "Feedback".
Chen, who is also an EXO member, then followed next, immediately showing some of his vocal prowess with the song "Last Scene", where he managed to captivate everyone in the Coliseum with his iconic voice.
"I Don't Even Mind" was Chen's second song, and then he paused for a bit to interact as well with the fans.
Followed then are the songs "Shall We" and "Everytime", which is a famous soundtrack from the Korean drama "Descendants of the Sun". Chen then expressed his thanks to the fans from both cities they had shows in (Cebu and Manila), for showing their unwavering support.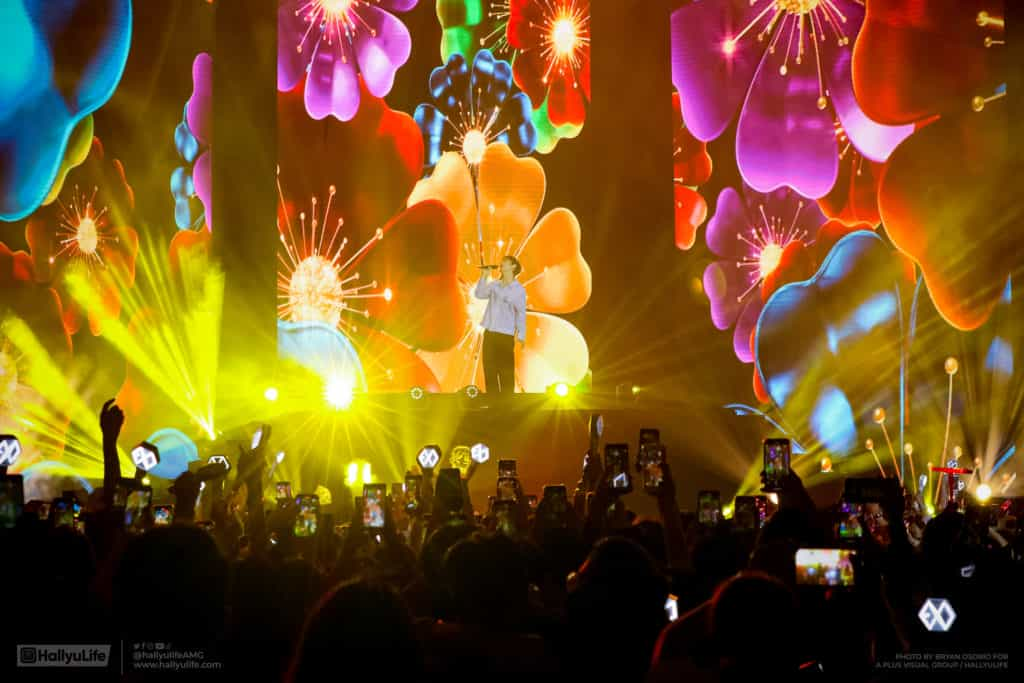 TVXQ, one of the long-standing K-pop acts, was next. The current duo composed of Max Changmin and Yunho finally graced the Philippine stage for the first time ever since their debut, and for the Filo Cassiopeias who are present at the venue, it's probably worth the wait – seeing their favorites finally in the flesh, right in front of their eyes.
They started their four-song set with the song "Maximum", which got everyone in awe immediately. It was then followed by the song "Keep Your Head Down", which also had the same energy level as the first one. The two also maximized the stage during their next song, "Dream", roaming around left and right, giving fans a wonderful fan service that they have probably waited for almost two decades.
TVXQ impressed everyone even further by showing their vocal and dance prowess on stage! No wonder why they are branded as one of K-pop's royalty. They then ended their set with their iconic track "MIROTIC".
BoA, who is the final performer of the night, was also a long-standing K-pop act and first-timer on the Philippine stage. She started her four-song set with her track "Better", which showed her charisma on stage. She then followed it with her track "Only One", which is probably one of my favorites from her discography.
Taking a short break after singing two songs, she interacted with the audience who were eagerly cheering for her. She expressed that she is really happy to see the fans, and the lights coming from the lightsticks, and that she's also happy that she finally came to Manila after such a long time, although a bit regretful about that fact as well.
BoA then proceeded to sing her song "Starry Night", where she requested the fans to sing along with her, while roaming around the stage to reach out to the fans, and even making heart signs with some of them. She then ended her set with the song "Forgive Me", one of her latest releases to date.
After BoA's set, the four K-pop acts then returned on stage to greet the fans altogether and bid their goodbyes to the audience. They all bowed down together, and thanked everyone who attended the shows in Manila and Cebu as well as expressed their desire to return here. Xiumin and Chen then also ran towards the stage for the last time, bowed down again, and waved goodbyes to their fans who seemingly filled the Coliseum with their lightsticks (or Eribongs).
Their time on stage might be really short, but for the fans, it's really worth it, especially for TVXQ and BoA, who finally graced Philippine shores ever since they debuted. Truly a night with some of K-pop's legends, which also seemed like a preview of an SMTOWN concert in Manila. -HallyuLife.com
---
"Be You 2 in Manila" is promoted by Neuwave Events & Productions. HallyuLife would like to extend its gratitude to them for inviting us to be part of this event. #BeYou2inManila
Check out our photos from the event here:
TVXQ @ BE YOU 2 in Manila (HQ PHOTOS) [20221209]
XIUMIN @ BE YOU 2 in Manila (HQ PHOTOS) [20221209]
CHEN @ BE YOU 2 in Manila (HQ PHOTOS) [20221209]
BoA @ BE YOU 2 in Manila (HQ PHOTOS) [20221209]

THIS SPACE INTENTIONALLY LEFT BLANK.