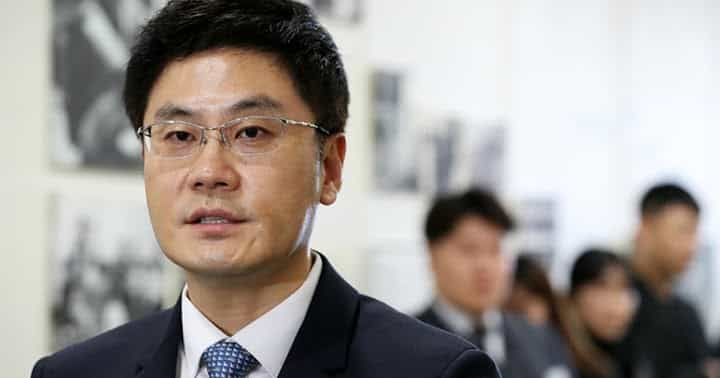 Yang Min-suk, CEO of YG Entertainment, also announced his resignation from the top post of the agency, following his older brother's resignation made on Friday, June 14, amid controversies on YG Entertainment and its artists.
According to him, Yang Hyun-suk has been enduring all kind of oppression and he does believe the truth will surely be revealed. He also acknowledged that a big change is needed to solve the current issues of the company, and it's already hard to overcome the growing pressure.
Stocks of YG Entertainment has tumbled at least 30 percent since Seungri's scandal broke out in January. However, Yang Hyun-suk still owns the largest share among YG Entertainment, with 16.12 percent of ownership, while Yang Min-suk and his younger brother owns only 3.31 percent of the company.
Separately from the YG resignation of Yang Hyun-suk & Yang Min-suk, the police will investigate Yang Hyun-suk, & YGE amid police alleged cohesion.
Here is Yang Min-suk's official statement (translated to English):
YG Family Folks.

I am sorry to all of you who have given me strength even in the recent difficult environment.

Since the beginning of the year, I have been overwhelmed by the anxieties and anxieties you may have felt due to constant and exciting issues.

Yang Hyun Suk, General Manager, and I have been immersed in music activities and management for the company, enduring all kinds of oppression in the meantime with the belief that the truth will surely be revealed.

But now, I have come to the thought that it is hard to overcome with endurance and endurance anymore by seeing various situations which keeps entertainers who are not related to the recent issues constantly difficult.

A big change is needed to solve the current difficulties and to create a new breakthrough of growth. I also think that my position is necessary for Yang Hyun-suk to make a decision to release all positions without misunderstanding. In this situation, I decided to resign as the CEO of YG Entertainment, which I have been holding for a long time after deliberation.

At the 23rd anniversary ceremony of the foundation, I have already told you that in order to overcome the present difficulties, we must change ourselves first of all. I hope that my decision will be the beginning of a big new positive change.
Yang Min-suk has been leading the agency's sprawling business since its public listing on KOSDAQ in 2011. -HallyuLife.com

THIS SPACE INTENTIONALLY LEFT BLANK.