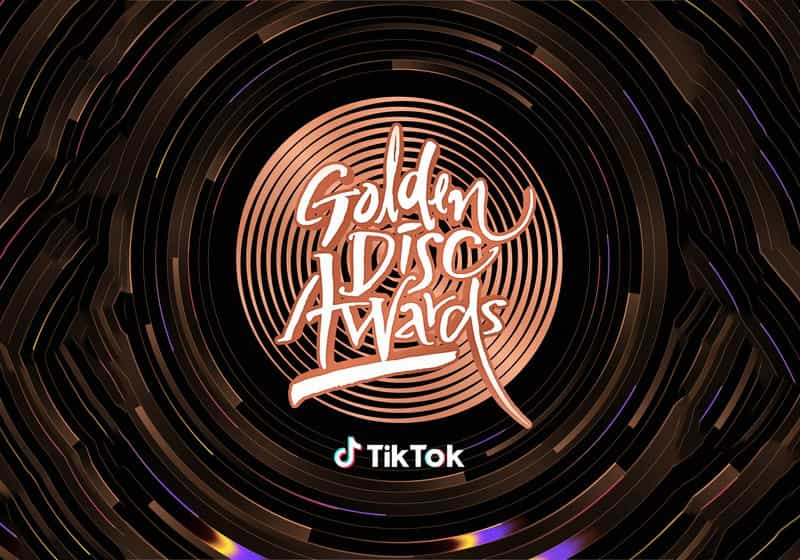 Golden Disk Awards 2020 just announced the nominees for this year's awards show.
The nominees from each category selected will be coming from the released songs and albums from October 2018 to October 2019. The sales and streams data from the Gaon Chart until mid-December will be gathered.
Here are the nominees for this year's Golden Disk Awards Awards:
Digital Song Division (Bonsang):
AKMU 'How can I love the heartbreak, you're the one I love'
Ben '180 Degree'
BLACKPINK 'KILL THIS LOVE'
BOL4 'Bom'
BTOB 'Beautiful Pain'
BTS 'Boy With Luv'
Chen of EXO 'Beautiful goodbye'
Chungha 'Gotta Go'
Davichi 'Unspoken Words'
EXO 'Love Shot'
HAEUN 'Shin Yong Jae'
Hwang In Wook 'Phocha'
Hwasa of MAMAMOO 'Twit'
ITZY 'DALLA DALLA'
Jang Bum Joon 'Karaoke'
Jang Hye Jin and Yoon Min Soo 'Drunk On Love'
JANNABI 'For Lovers Who Hesitate'
Jennie of BLACKPINK 'SOLO'
Kassy 'The day was beautiful'
Lee Sora 'Song Request' (Feat. Suga of BTS)
MAMAMOO 'gogobebe'
M.C the MAX 'After You've Gone'
N.Flying 'Rooftop'
Paul Kim 'Me After You'
Song Ha Ye 'Your Regards'
Taeyeon of Girls' Generation 'Four Seasons'
TWICE 'YES or YES'
WINNER 'MILLIONS'
Woody 'Fire up'
Yoon Gun 'Just Let Me Go'
Album Division (Bonsang):
AB6IX 'B:COMPLETE'
ASTRO 'All Light'
ATEEZ 'TREASURE EP.FIN : All To Action'
Baekhyun of EXO 'City Lights'
BTS 'Map of the Soul : Persona'
Chen of EXO 'April, and a flower'
EXO-SC 'What a life'
GFRIEND 'Time for us'
GOT7 'SPINNING TOP : BETWEEN SECURITY & INSECURITY'
Hwang Chi Yeol 'The Four Seasons'
IZ*ONE 'HEART*IZ'
Jus2 (GOT7) 'FOCUS'
Kim Jae Hwan 'Another'
MONSTA X 'WE ARE HERE'
NCT Dream 'We Boom'
NU'EST 'Happily Ever After'
NU'EST W 'WAKE,N'
Park Ji Hoon 'O'CLOCK'
Red Velvet 'The ReVe Festival – Day 1'
SEVENTEEN 'An Ode'
Stray Kids 'Clé 1 : MIROH'
Super Junior 'Time_Slip'
Taemin of SHINee – "WANT'
Taeyeon of Girls' Generation 'Purpose'
The Boyz 'THE ONLY'
TVXQ 'New Chapter #2 : The Truth of Love'
TWICE 'Feel Special'
TXT 'The Dream Chapter: MAGIC'
WINNER 'CROSS'
Yunho 'True Colors'
Rookie of the Year:
AB6IX
ATEEZ
CIX
HAEUN
HYNN
ITZY
Kang Daniel
Kim Jae Hwan
Park Ji Hoon
TXT
X1
Popularity Award*:
AB6IX
ASTRO
ATEEZ
BLACKPINK
BTOB
BTS
Chungha
EXO
GFRIEND
GOT7
ITZY
Kang Daniel
Kim Jae Hwan
MAMAMOO
MONSTA X
NCT Dream
N.Flying
NU'EST
Park Ji Hoon
Red Velvet
SEVENTEEN
Stray Kids
Super Junior
Taemin of SHINee
Taeyeon of Girls' Generation
The Boyz
TVXQ
TWICE
TXT
WINNER
*Since the 32nd Golden Disk Awards, the only category where online voting is only allowed is the 'Popularity Award'. 100 percent of the votes will be gathered and determined through the TikTok application.
The 34th Golden Disk Awards will be happening on January 4 and 5, 2020 at the Gocheok Sky Dome in Seoul and the broadcast of the award show will be aired on JTBC, JTBC2, and JTBC4.
Stay tuned for the announcement and updates regarding the lineup of artists in the 34th Golden Disk Awards! –HallyuLife.com

THIS SPACE INTENTIONALLY LEFT BLANK.