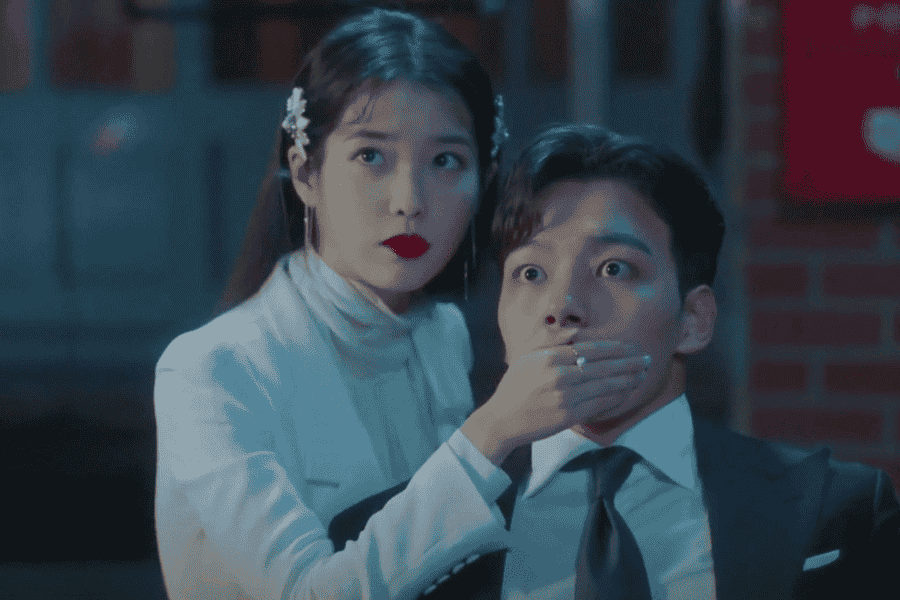 Let's admit it – you want to watch Korean dramas because of the following reasons:
They're popular
They're well-produced
The storylines are usually 'exceptional' or 'interesting'
The visual of the actors/actresses
You just love anything about Korea
And if you are here looking for something to binge-watch, here are 5 new (2019) Korean dramas that you should watch to quench your K-Drama thirst.
(list in no particular order)
---
Hotel De Luna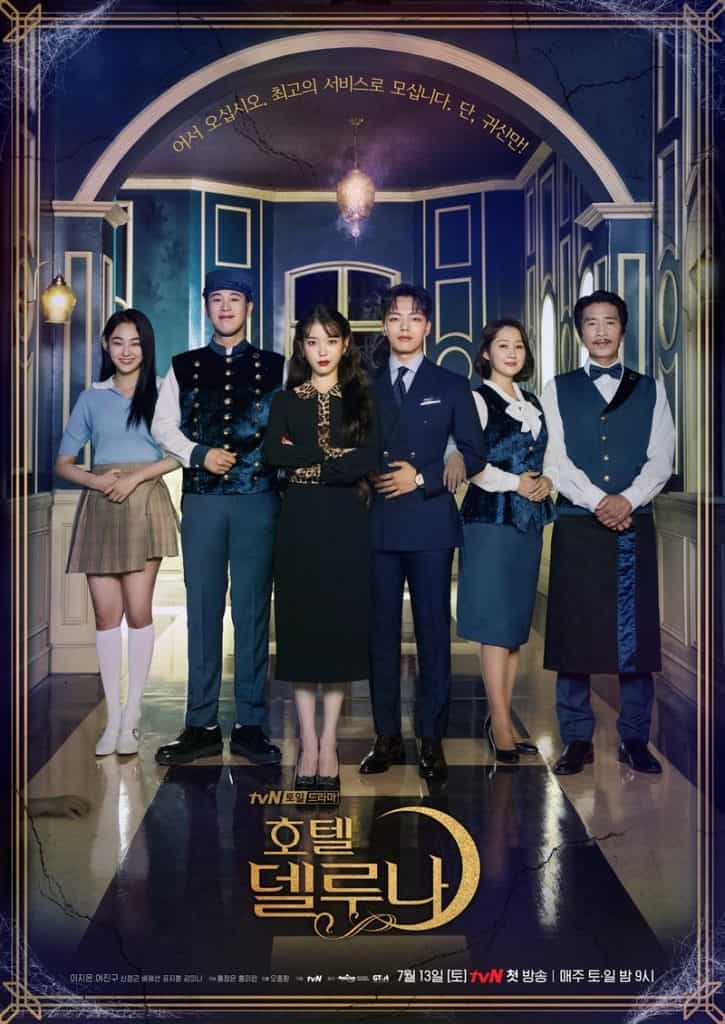 Snatching the limelight in Korea due to its cliff-hanging plot-line and being quirky, tvN's Hotel De Luna is definitely a must watch Korean Drama of 2019.
IU and Yeo Jin-goo with their striking chemistry along with exceptional production have spun out the ratings, even breaking its own record in terms of its per-episode average viewership.
The drama genre: Action, Drama, Fantasy, Horror, Mystery, Romance, Supernatural
A quick synopsis: Hotel del Luna is situated in downtown in Seoul and has a very old appearance. It is run by Jang Man Wol (IU) and she made a big error many years ago. Because of this, she has been stuck at Hotel del Luna. She is beautiful, but she is fickle, suspicious and greedy.
Goo Chan Sung (played by Yeo Jin-goo) worked as the youngest assistant manager ever at a multinational hotel corporation. He is a sincere perfectionist. He looks level-headed, but he actually has a soft disposition. Due to an unexpected case, he begins to work as a manager at Hotel del Luna. The hotel's clientele consists of ghosts.
The drama also got 9.5/10 score on our review! Check out our 'Hotel Del Luna' review below:
[jnews_hero_13 include_post="5972″]
---
Vagabond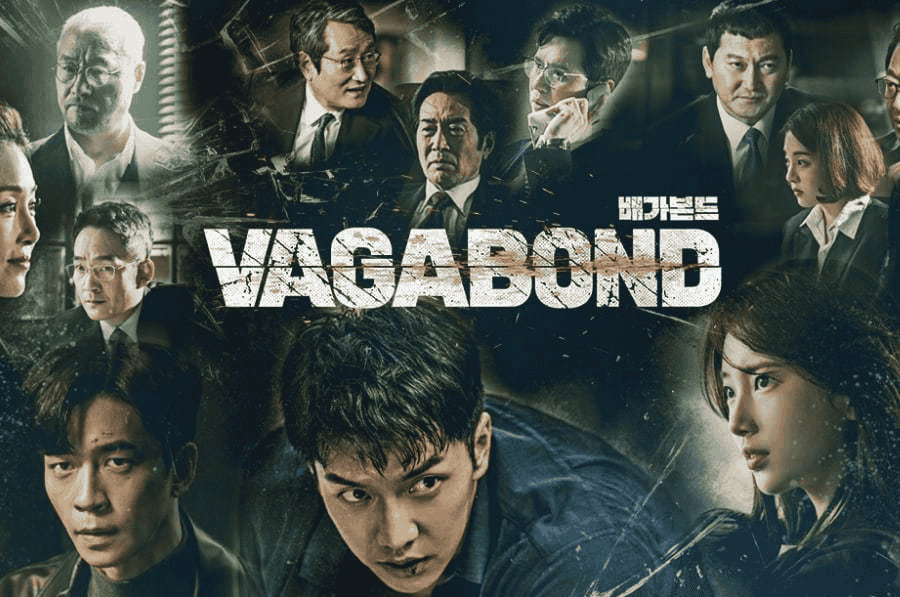 This top-rated action drama, starred by no other than Lee Seung-gi and Suzy Bae, is definitely one you shouldn't miss! From the start to the finish, the drama maintained its high viewership ratings on SBS, and received heavy acclaim due to the good story with regards to the government's corruption at scale.
The drama genre: Spy, Action, Thriller, Romance
A quick synopsis: A mysterious plane crash kills over 211 civilians, including Cha Dal-gun's (Lee Seung-gi) nephew. Determined to find out the truth behind the accident, Cha Dal-gun embarks on an investigation that leads him to a tangled web of corruption. His life intertwines with Go Hae-ri (Bae Suzy), a covert operative for the National Intelligence Service.
We haven't written our very own review yet, but stay tuned for that very soon!
---
Her Private Life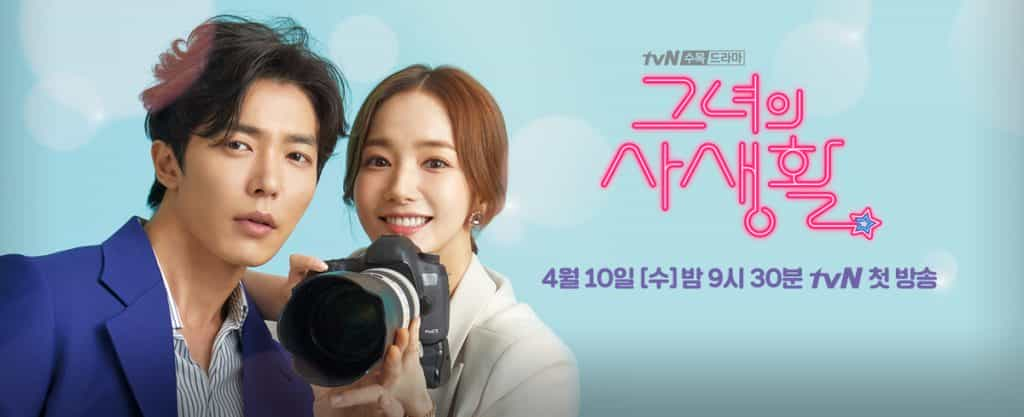 A drama that aims to depict the reality of an avid fangirl / fansite manager falling in love with someone else, this drama featuring Park Min-young and Kim Jae-wook as main leads are surely one not to miss out if you like romantic-comedy themed dramas.
The drama genre: Romantic Comedy
A quick synopsis: Sung Deok-mi (Park Min-young) is a talented chief curator of Cheum Museum of Art, who also happens to have a secret: she is a fanatic fangirl of White Ocean's Cha Shi-an (Jung Jae-won). In addition, she is also the fansite manager of the famous "Shi-an is My Life". Ryan Gold (Kim Jae-wook) is a standoffish artist who develops Stendhal syndrome, eventually retiring as an artist. After the current boss, Uhm So-hye (Kim Sun-young), gets investigated for embezzlement, Ryan Gold becomes the new Art Director of Cheum Museum of Art.
After rumors break out claiming Deok-mi and Shi-an are dating, Ryan suggests that he and Deok-mi pretend to date to ward off Shi-an's fans who threaten to harm her. However, Sindy (Kim Bo-ra), another fansite manager of Cha Shi-an, manages to land a job as an intern in the museum to prove that Ryan and Deok-mi are a fake couple, leaving both no choice but to continue the act even at work. As the lies get more and more complicated, the situation becomes messier and messier. Will Deok-mi be able to hide her secret? Will Ryan and Deok-mi fool Sindy? Or will both of them get caught?
This writer is still watching it as of this moment.
---
Memories of the Alhambra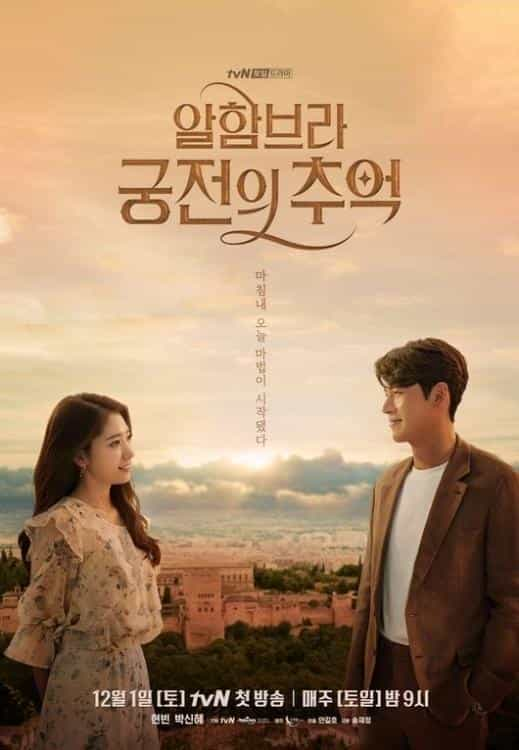 Memories of the Alhambra has gotten us hyped up from the time it was first announced due to its extra-ordinary plot that was way unconventional than most K-Dramas of the previous years. We can simply describe this in one word once again: futuristic.
The drama genre: Fantasy, Suspense, Sci-fi, Romance, Melodrama
A quick synopsis: After receiving an email regarding a groundbreaking AR game about medieval battles in Alhambra, Yoo Jin-woo (Hyun Bin), CEO of an investment company that specializes in optical devices, travels to Granada, Spain to meet the creator of the game, Jung Se-joo (Park Chan-yeol). However, Se-joo is missing and there, he meets his sister Jung Hee-joo (Park Shin-hye), owner of the hostel he stays in and a former guitarist. Both get entangled in mysterious incidents, and the border between the real world and the AR world built by Se-joo begins to blur.
The drama also got 9.2/10 score on our review! Check out our 'Memories of the Alhambra' review below:
[jnews_hero_13 include_post="3787″]
---
Extraordinary You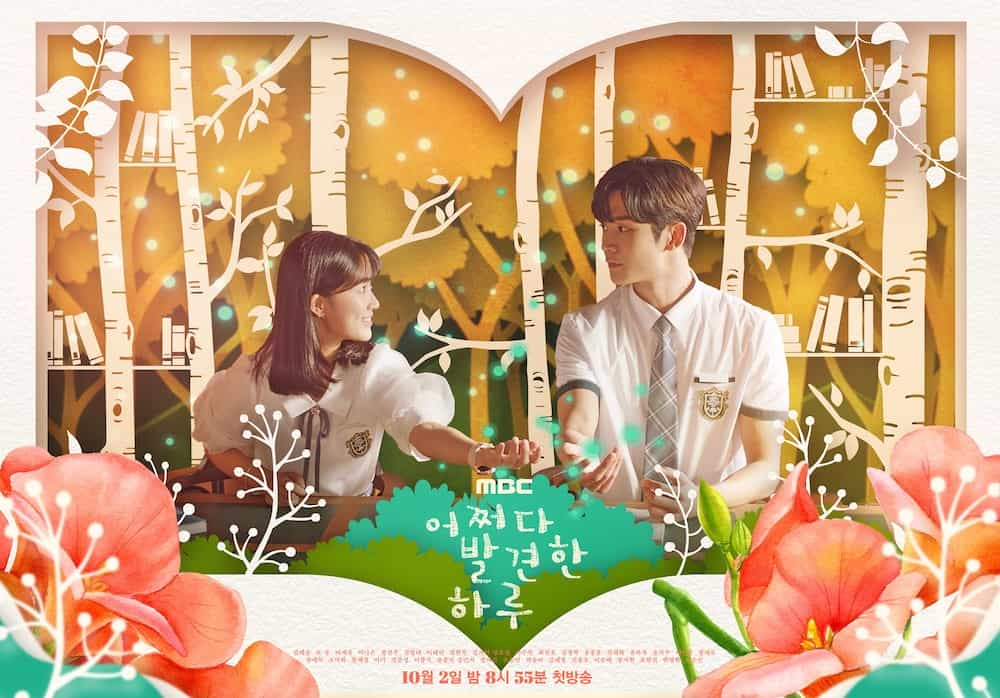 At first, I was confused about this drama's direction because it could be just like another MBC drama that involves parallel worlds, and yes, I was right (spoiler alert). But as the episodes goes by, the story becomes much clearer and well-put than what I expected. Also the cute chemistry between the two main leads are a plus.
The drama genre: Fantasy, Romance
A quick synopsis: The series follows high school girl Eun Dan-oh (Kim Hye-yoon) who is a student at a prestigious academy. One day, by chance, she discovers that she and everyone else in her world are actually characters in a comic book entitled Secret, She has a heart condition and worse yet, Dan-oh is only a extra character in this story and is expected to die soon as she has a weak heart.
Not satisfied with this fate, Dan-oh decides to forge her own destiny by changing the story's plot and finding her own true love. Her hopes of freeing herself from the Writer's control becomes stronger than before when she unexpectedly meets nameless Student Number 13 (Kim Ro-woon). But as the events around Dan-oh and Number 13 gradually starts to have parallels with the Writer's previous work, changing her destiny could have a price to pay.
This writer is also on the last episodes of this drama, so watch out for our full review very soon!
---
*synopsis for the drama suggestions are obtained from Wikipedia

THIS SPACE INTENTIONALLY LEFT BLANK.