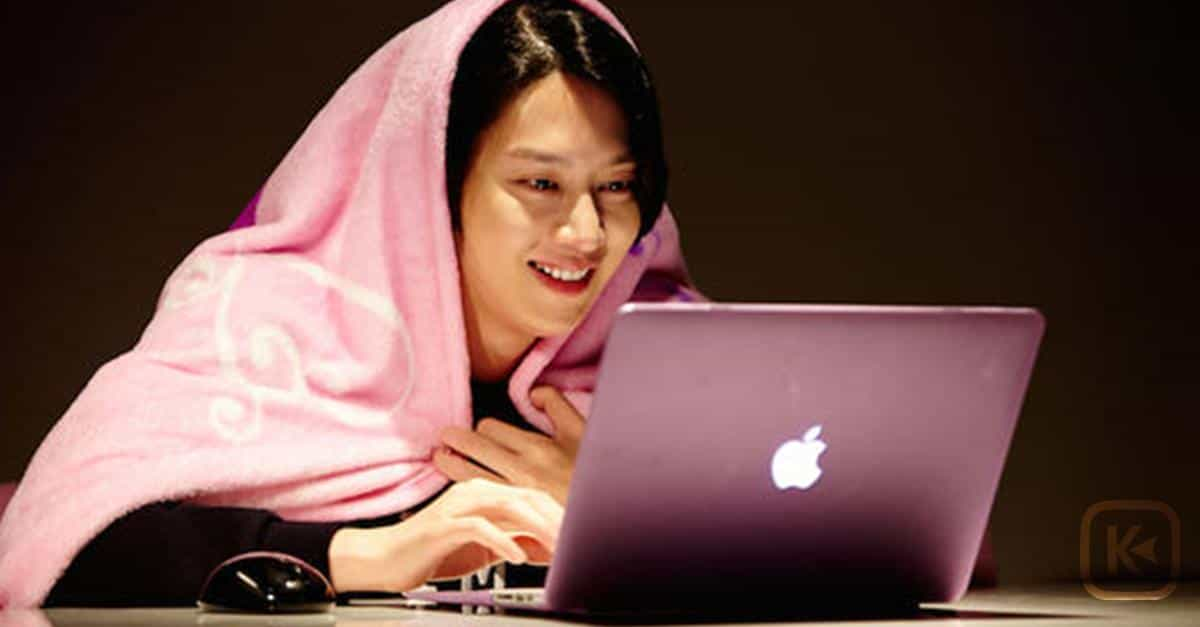 You might have heard of K-Dramas – yes, the 'K' which stands for Korean dramas. Perhaps the reason why you're here is that you're interested on them, but you don't exactly know where to begin.
I've been watching Korean dramas for long, since 2012 – and to tell you, I've watched more than a hundred dramas so I exactly know what's going on and why Korean dramas are so popular not only in South Korea but also to its neighboring countries and continents. With that said, here are some of my recommendations for a beginner to binge-watch.
Remember, no spoilers – just a quick story plot. This list is in no particular order, too.
---
My Love From The Star (별에서 온 그대)
---
If you're going to ask which drama really got me plunge into what they call the "Korean entertainment world", this is what I am going to say:
Also known as "You Who Came From The Stars", this drama from 2013 is an absolute hit not only in Korea, but also in Asia and Americas, to the point that some countries in the former created their own adaptation and aired them on their own countries.
Simply, My Love from the Star is a romantic fantasy story about an alien who landed on Earth in the Joseon Dynasty and, 400 years later, falls in love with a top actress in the modern era. The drama indeed got the tickle of the audience, with the superb acting of the casts and its solid plot construction. If I were to give a rating – it would be 10/10, would definitely binge-watch again.
---
Doctor Stranger (닥터 이방인)
---
There's a reason why we love Korean medical dramas and some of them are shown into this wonderful piece aired in 2014. Not only because Lee Jong-suk is the main lead but perhaps the very solid plot, involving North Korea is definitely piercing our hearts. It makes you want to be a doctor no matter what you want to pursue in life.
The romance factor might be slightly out of the usual ones but that's actually the point we wanted to emphasize on – K-Dramas are not just about romance, they are about real dramas that happen in life. Memorable scenes of this drama also proliferated social media many times, proving its ability to attract the audience.
This would be another drama that if I were to rate, it would be 10/10, would definitely binge-watch again.
---
Descendants of the Sun (태양의 후예)
---
You might already have heard of this drama from your enthusiastic friends, but yeah, you might want to know the reason why. This 2016 action-themed romance melodrama is indeed one of the best dramas Korea has ever made. Just like My Love From The Star, it did get big on several Asian countries and in some parts of the world.
Not only it is a melodrama, but also it houses some comedic parts which would stir up your emotions and excitement.
To summarize, Descendants of the Sun is a love story between Captain Yoo Shi-jin and Doctor Kang Mo-yeon, surgeon at Haesung Hospital. Together they face danger in country which was strucked by war and disaster.
And you know what's the best thing? The lead couple are now married in real-life!
It might sound ridiculous being repeated but yeah, it will not make this list if it doesn't get an unofficial rating of 10/10, would definitely binge-watch again.
---
Goblin (도깨비)
---
Also known as "Guardian: The Lonely and Great God", this 2016-2017 drama is dubbed perhaps one of the most interesting romance/fantasy dramas ever made. Just like the dramas mentioned above, this drama also got big in several Asian countries that it went on multiple airings due to consistent public demand, and even became a cultural phenomenon.
To summarize, Goblin is about a goblin who was cursed to live forever as a punishment for those he killed when he was a great leader of soldiers in Goryo/Koryo years. In the present time, he met a Grim Reaper, who always wait for the dead people and help them to forget all about living in the world and lead them to their next destination. The character's lives took a series of twists and turns when they intertwined.
Our rating? Guess what – another 10/10, would definitely binge-watch again.
---
W – Two Worlds (더블유)
---
This 2016 drama is also one of the hits that made the cut on our recommendation. It's one of the dramas which feature suspense, yet an interesting story to follow on.
Starring Lee Jong-suk and Han Hyo-joo, their story revolves about a person who lives between real life and imagination characters, thinking that he was in real life but the truth was he was just a manga character stuck in a webtoon. Once the story of the webtoon ends, the webtoon world continues to exist but the "characters" will instantaneously lose their titles as "characters" and may live their own lives.
Our unofficial rating? 9.5/10 we guess – if you ask us why, because it might not be a story genre that everyone would like. But trust us, 9.5 is still great.
---
Strong Girl Do Bong Soon (힘쎈여자 도봉순)
---
This 2017 drama starring Park Bo-young in the title role as a woman with superhuman strength, with Park Hyung-sik and Ji Soo is an absolute hit, becoming one of the highest rated Korean dramas in cable television history (being aired on cable television network JTBC). And you'll probably want to know why is that.
With romance-comedy themed episodes, this drama indeed got the tickle of the masses, as the story revolves about a woman which was born with supernatural strength, that fights evil and procures justice while getting tangled in a love triangle with her CEO boss and cop crush. It's a refresh to your romance/comedy-thirsty soul.
Finally, our unofficial rating? 9.9/10 – Despite having a solid plot, it still adheres to one of the most common office romance plots that we sometimes are already accustomed of. But still, 9.9 is almost perfect!
---
Fight For My Way (쌈 마이웨이)
---
Another 2017 drama which was praised for having a realistic plot and great performance, Fight For My Way got into our recommendation perhaps because of its quirky approach to reality and the romance-comedy it has in house.
Simply, it is all about fighting to live on this hostile world, not giving up despite the circumstances and no matter what others say, together they make their own way to live a happy life.
While it may not be the notable drama unlike most of what I've listed here, it still gets a beautiful unofficial rating of 9.5/10. You know what, just watch it – you'll never regret.
---
While You Were Sleeping (당신이 잠든 사이에)
---
One of the big hits from 2017 is definitely on our list! While You Were Sleeping, another drama by Lee Jong-suk, but this time, with Bae Suzy as the female lead.
While You Were Sleeping is a drama about the story of four people who are having the ability to dream about someone's future, mostly with regards to future deaths of others, with or without knowing when the deaths will happen.
And while I'm not going to further tell about the success of this drama, you can find more about it on this full review (warning, some spoilers there!), getting a K-Drama Labs rating of "ONE OF THE BEST (A+)"
---
So here's my recommendation for the beginners who want to enter the K-Drama world! What do you think of this list? Do you want to add or recommend some dramas as well? Leave them on the comment section of this article!
---

THIS SPACE INTENTIONALLY LEFT BLANK.