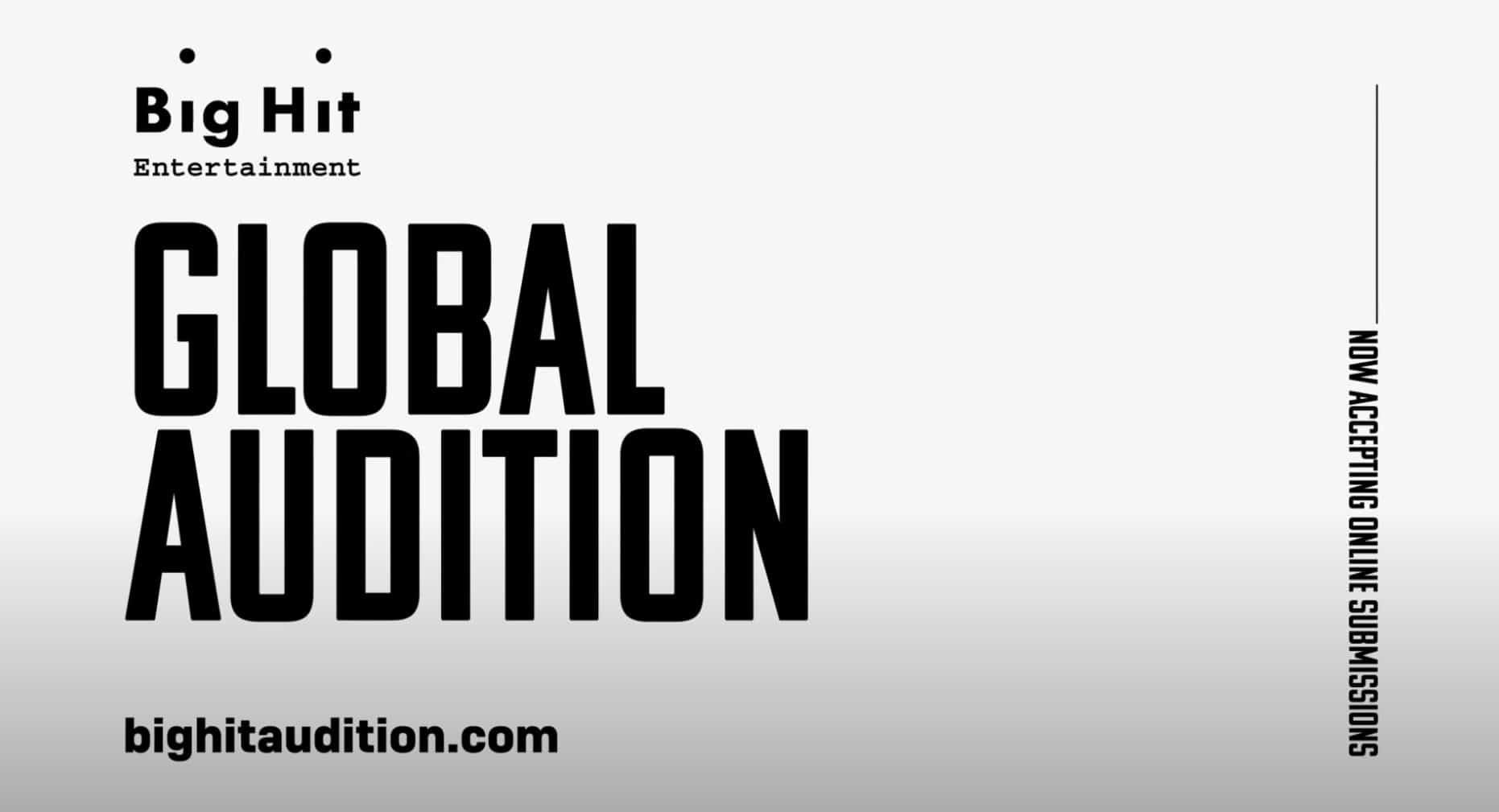 Big Hit Entertainment, which is home to K-pop stars BTS and TXT, has announced that they are now accepting online applications for new round of males specifically interested in becoming future K-pop stars.
The agency has released several videos on June 1st, turning the usual physical audition rounds to online, mainly because of inability to do so because of the current coronavirus pandemic, as well as to reach more potential people to become the next global K-pop stars.
And while the above-attached video specifically name countries such as United States, Canada, Korea, Japan, Thailand, Vietnam, Australia, and New Zealand, the Korean version of the above video states that any males who were born in 2003 or later are eligible to apply.
Big Hit Entertainment will be accepting entries until July 10th for applicants outside U.S, while those who are in the U.S will have until July 31st to submit their applications. Final announcement regarding successful candidates will be made by October 9th.
For more information, simply visit https://www.bighitaudition.com/ -HallyuLife.com

THIS SPACE INTENTIONALLY LEFT BLANK.