BTS announces they'll be streaming their previous concerts for 2 days straight
The concert streaming series will be called "BANG BANG CON".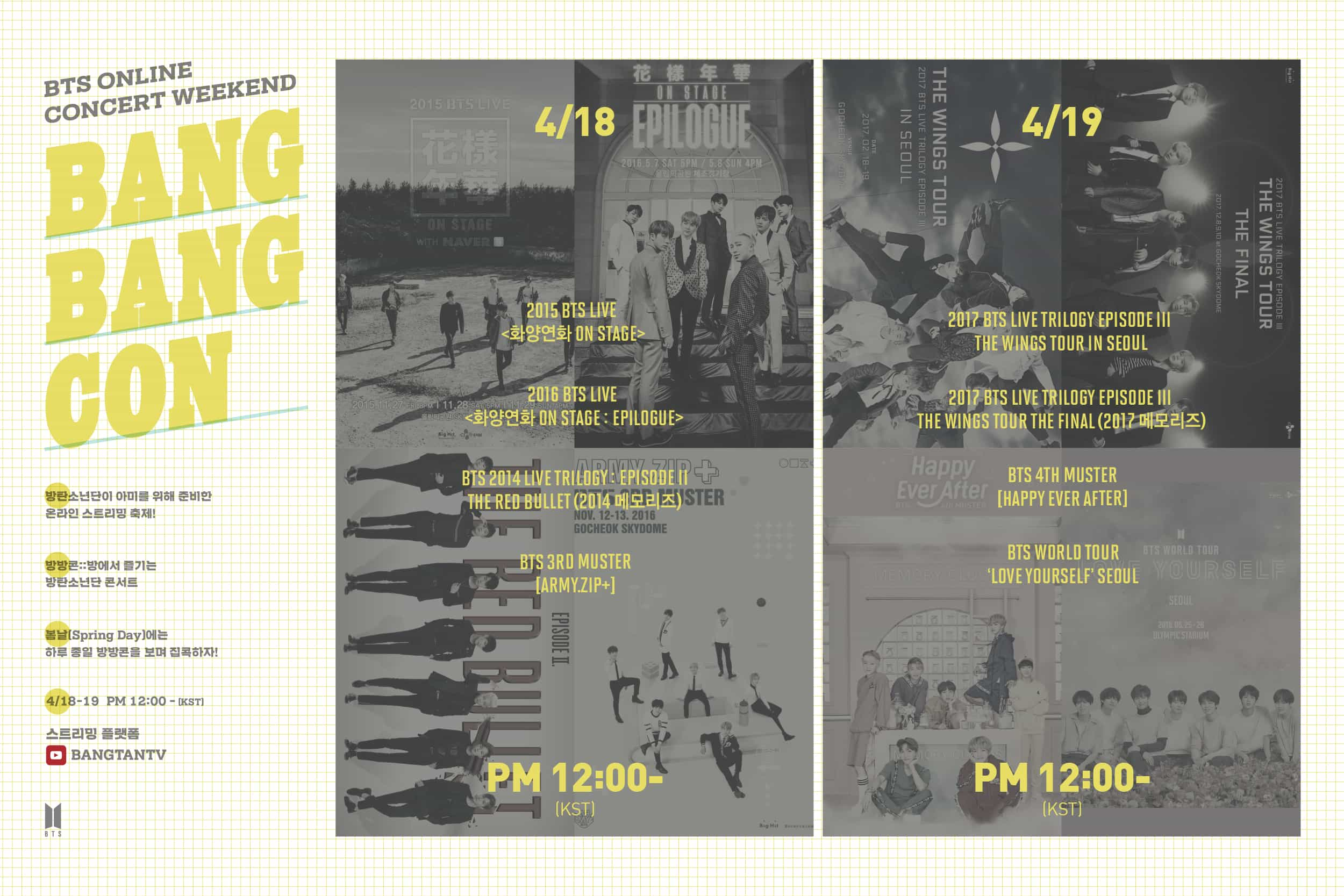 Korean pop stars BTS has announced that they'll be holding a streaming series of their past concerts, called "BANG BANG CON", in a move to encourage fans to stay-at-home in order to help support mass quarantine measures and social distancing policies.
Beginning at 12PM KST on Saturday, April 18, the streaming series of BTS concerts, including shows way back 2014, will be available to stream for fans around the world on BTS's YouTube channel 'BANGTANTV', until April 19.

The full show schedule can be found above.