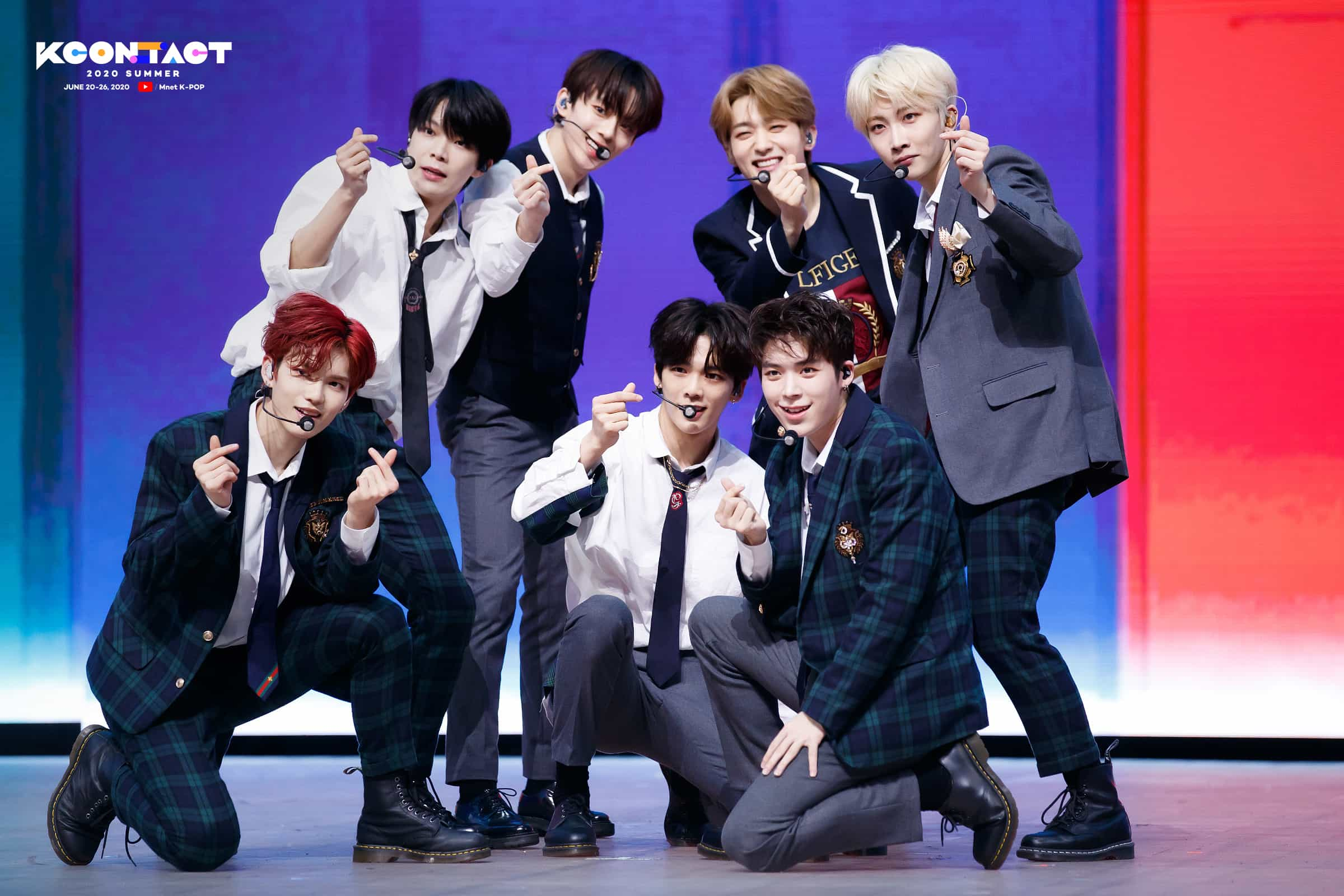 K-pop boy band VERIVERY just dropped their album "Series 'O' Round 1: Hall" last month. But beyond their musical pursuits, we talk to the boys in an exclusive email interview. To find out more about their fashion on and offstage, as well as some of their beauty tips.
---
HallyuLife: How does it feel to be part of the "Mullet Hair Trend" in Korea?
YEONHO: I wanted to try something new, so I grew out my back hair. I thank our fans for liking my hair and giving support. I think that's why I was able to try out new styles to show our fans. I was happy to try the hairstyle I wanted to try and show our fans.
HallyuLife: Is there any outfit that was difficult to wear or memorable?
DONGHEON: Because we have many intense performances in our choreography, it was difficult to dance on the floor in leather pants! Doing flexible movements or moving on the floor was difficult.
HOYOUNG: I wore a belt around my waist that fits the concept of this album, but when I started dancing, it was hard to breathe.
GYEHYEON: I didn't have an outfit that was difficult to wear, but the most memorable outfit was the navy rock chic outfit I wore for 'Get Away.' That outfit was memorable. It was my first time trying that kind of style, and I worked out hard to pull off the outfit.
YEONHO: There wasn't an outfit that was difficult to wear so far. I think we wore comfortable outfits since we had to dance, but the most memorable outfit was the suits we wore during this album. The costumes suits were sexy, and I think they were cool.yet gentle so I thought they were even cooler.
YONGSEUNG: Personally, the outfit last year for K-CONTACT 2020 was most memorable. I had to wear a really tight skinny outfit, and after the performance, I was sweating all over. It was hard to take the outfit off because of the sweat. I remember that we had to cut the outfit with scissors to take them off.
KANGMIN: The suit I wore during our M/V for 'Get Away' is the most memorable outfit. It was a style we don't usually try, and I thought I looked very sexy in it.
HallyuLife: When you're not filming an MV, what kind of fashion do you enjoy wearing? Do you still wear makeup?
DONGHEON: I usually like to wear casual clothes. I don't dress up too much, but I try to add an element that can highlight my outfit. I try out different styles everyday. I always wear a sunblock after I put on base products on my face. I think wearing sunblock is very important!
HOYOUNG: I usually don't wear any makeup for my skin's health. I tend to wear casual fashion usually because I sweat a lot during practice. 
GYEHYEON: I normally don't put on makeup but, I to take care of my skin since we don't know when and what will come upunexpected things can pop up. When I'm not shooting M/V's, I prefer wearing comfortable clothes like sweatsuits. 
YEONHO: I don't put on makeup. I wear comfortable clothes! And I like to wear minimal style clothes. I wear wide pants or jogger pants with a T-shirt or a button- down shirt.and T-shirts. 
YONGSEUNG: I like casual clothes, so I usually wear hoodies or light sportswear. I don't put on makeup. 
KANGMIN: I try to wear various fashion styles. I only put on lip balm and don't put on any makeup.
HallyuLife: What is your current favorite makeup product?
DONGHEON: I use 'Bio Heal BOH's' lifting cream. It feels like my skin tightens up. 
HOYOUNG: I use mud packs that can be applied on the face and washed off at night.
Watch VERIVERY's latest music video:

THIS SPACE INTENTIONALLY LEFT BLANK.