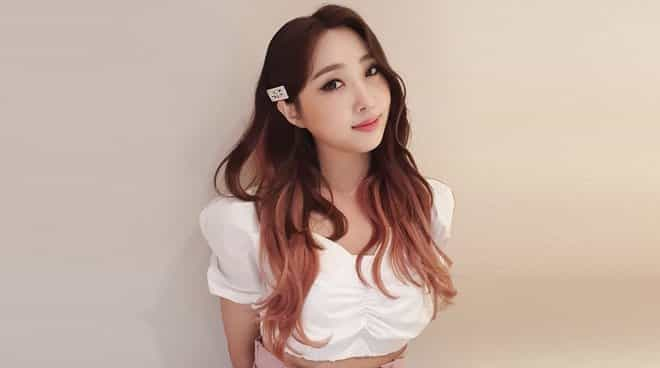 MANILA, PHILIPPINES – Former 2NE1 member Minzy made headlines previously after she was spotted performing at a private event in Cove Manila last December 2.
As it turns out, Minzy is also in Manila to work on new music with Guji Lorenzana, an actor, DJ and record producer.
Lorenzana shared some behind-the-scene videos from his meeting with Minzy with people from Open Door Management, a record label that Lorenzana owns.
A great time for my management company and the artists of Open Door. Already finished a song with @llama_ajol and @travisatreo! And now a possible music project for @mingkki21! She's such the sweetest person! Amazing mtg w the new team last night! pic.twitter.com/tDP1qzGVNx

— Guji Lorenzana (@GujiLorenzana) December 4, 2019
Soompi previously reported that the court has released the decision with regards to Minzy's request to suspend her contract with the South Korean record label Music Works.
According to Minzy, she's all set to file a legal dispute against her record label for its failure to abide by their contract agreement. It was previously reported that she had filed for her injunction last September 25.
Here's Minzy's post on Instagram:
https://www.instagram.com/p/B5o6sMTpBzn/
"I think I will have to enter a new legal dispute with my agency that will not be a short one. When I signed the contract, the agency promised at least four albums a year and promised to provide as much support as possible. However, I have only had one album for the past four years, and they have barely provided support for my activities. I have not been shown the statement of accounts a single time, and I did not receive even one won of profits."

"More than money, it is the most important for me to be able to continue promoting as an artist. As a result, I hoped to resolve [the situation] quickly by settling with the agency or through an injunction, but it did not go smoothly, so now I can only take legal action in order for the truth to be revealed. At least for my fans who always support me and cheer me on, I will handle this with strength and overcome it. I promise to always show diligence and confidence both on and off stage."

(translation from Soompi)

THIS SPACE INTENTIONALLY LEFT BLANK.