(G)I-DLE announces 2022 world tour, to visit cities in Asia and Americas
Get ready Neverlands!
(G)I-DLE is officially embarking on a world tour starting in June of this year, visiting cities in Asia and the Americas.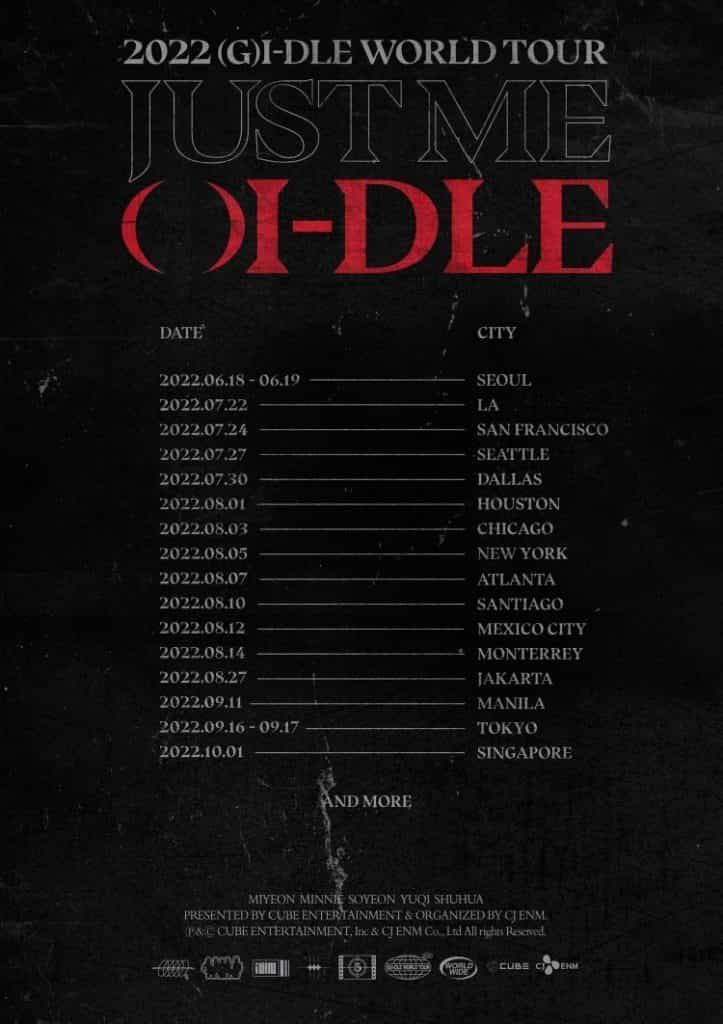 The five-member girl group is set to embark on their [JUST ME ()I-DLE] world tour in Seoul, Korea with a 2-day show on June 18th and 19th, then will head on to Los Angeles in the following month, and will continue on other American cities, as well as Chile and Mexico, before returning to Asia in August with shows in Jakarta, Manila, Tokyo, and Singapore. There's also the indication that more shows would be added in the near future.
This would be also the first world tour of the group after the coronavirus pandemic.
(G)I-DLE is previously set to go on its first-ever world tour in 2020, but the coronavirus pandemic did hit and canceled all their scheduled shows.
As of writing, tour details such as location and ticket prices for each city are yet to be released.
Debuted in 2018, (G)I-DLE has released one studio album and six EPs, along with numerous hit singles such as "LATATA", "HANN(Alone)", "Senorita", "Uh-Oh", "Lion", "Oh My God", "Dumdi Dumdi", "HWAA" and "TOMBOY". -HallyuLife.com