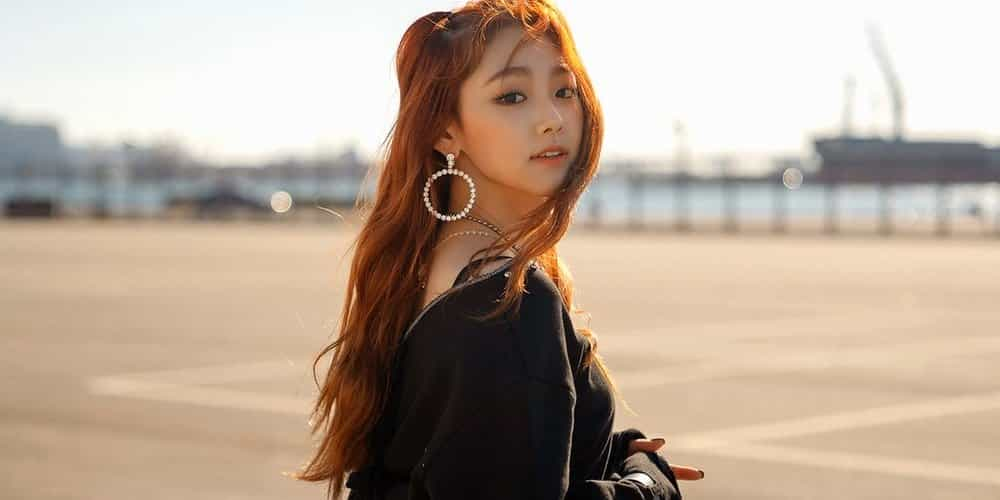 On a recent Instagram livestream, the gugudan member and actress Kang Mina shared the real reason why she revealed her extreme diet measures on TV, which include drinking only two bottles of sparkling water for a day when on diet.
The 20-year-old shared on KBS show Happy Together last year that on her lightest, she was weighing only around 41.7kg, losing around 13kg due to her extreme diet measures.
However, the K-Pop singer is now speaking against it, saying that it is really unhealthy.
"I opened up about my sparkling water diet because I know that it is really unhealthy for you from my experience. I didn't want you guys to try my method, and I am very upset whenever somebody sends me a message on Instagram, asking if she can lose weight like me if she only drinks sparkling water. I didn't mean to say, 'You should try it too.'"
Mina then added, "It's unnecessary unless you have a job like mine. I don't think being skinny is the only way to be beautiful and is not the standard of beauty."
She then says her response to someone who commented "But I still think being skinny is better", saying "You think being skinny is better? Then you live hard."
Mina also encouraged her fans and viewers to follow their own ideas of what is beautiful.
Netizens then reacted positively on Mina's remarks, with one saying that everything Mina said is absolutely true. Some other comments are : I'm glad she is speaking about body positivity. I know she was under extreme pressure to lose weight because of her smaller peers on Produce 101. I'm rooting for her. -HallyuLife.com

THIS SPACE INTENTIONALLY LEFT BLANK.