MANILA – Ex-Wanna One members Ha Sungwoon and Kim Jaehwan, who are now also soloists of their own, as well as the Korean girl group MOMOLAND, had returned once again to the Philippine stage for the 'Good Friends in Manila' concert last Saturday, October 5 at the Araneta Coliseum.
MOMOLAND previously staged their first-ever Philippine fan-meeting last January this year, and returned again in just a few months, while Sungwoon and Jaehwan went in Manila last year as part of Wanna One.
The show opener
Sungwoon, who is also a member of the group HOTSHOT, sets the stage with his songs from his solo releases from "My Moment" and "BXXX", which was both of his extended plays.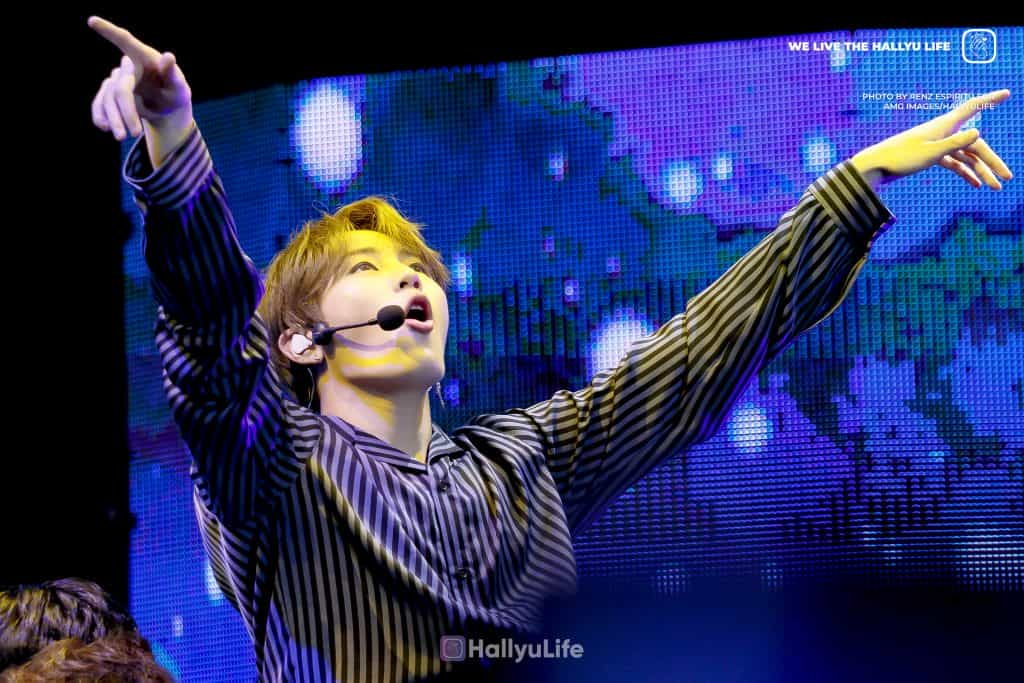 He opened the show with "Bird", followed by the quirky-themed "Tell Me I Love You", as well as "Riding", before he stopped for a moment to take a chance to talk about his recent vacation to the country with his group of friends who are also huge names in K-Pop, the likes of EXO's Kai, SHINee's Taemin, VIXX's Ravi and groupmate Timoteo from HOTSHOT.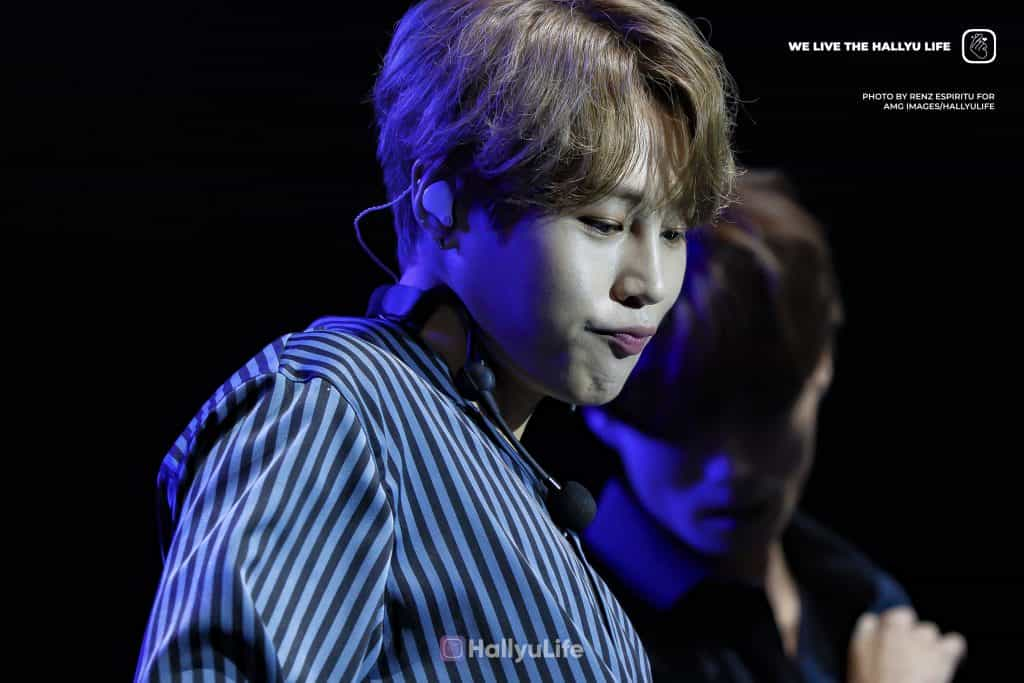 When he was asked on what place in the Philippines he wants to check out, he straightfully said "Tagaytay".
Sungwoon then continued his remaining setlist with hits such as "Blue Maze", "Blue", and ending it with "What Are You Doing Today?", that showed both his grooves and vocals. It was worth noting that he had helped in writing and producing most of those tracks.
The show stealer
Me and my photographer who took these magnificent shots that we use here both agreed that Jaehwan is truly a good vocalist. While we have already noticed that during his Wanna One days, seeing him perform solo just proved it further.
He stepped up on stage singing his debut song "Begin Again", followed by "Blow Me", which had a message for his fans.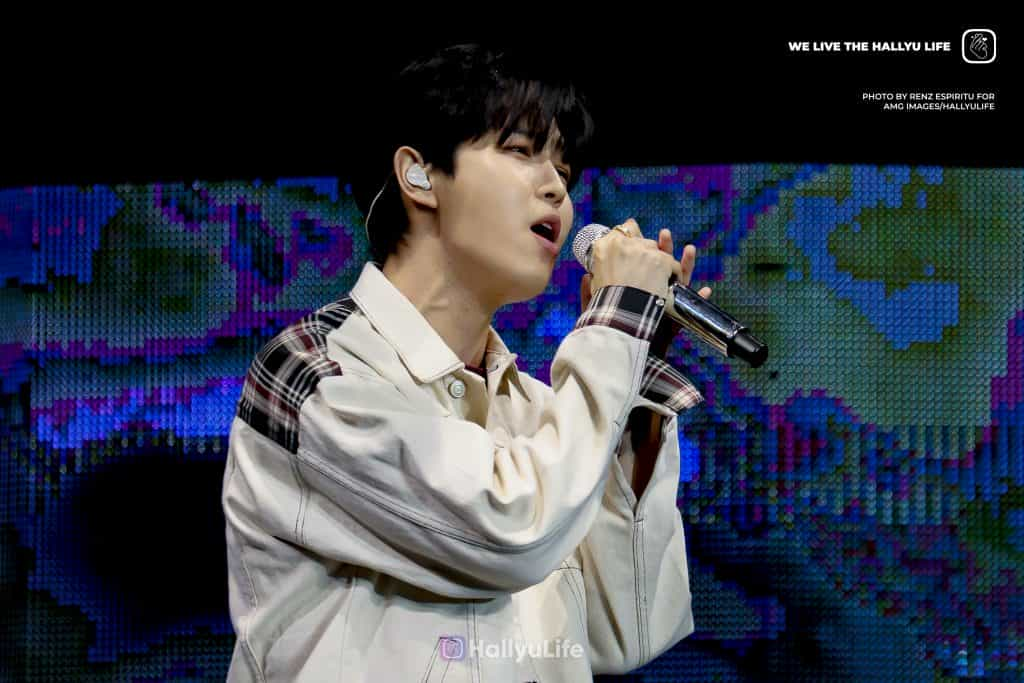 After performing these songs, Jaehwan had stopped for a while, and was given a moment to rest while talking with the host. He was asked about some things and thoughts of being in the same concert with his fellow Wanna One member Sungwoon.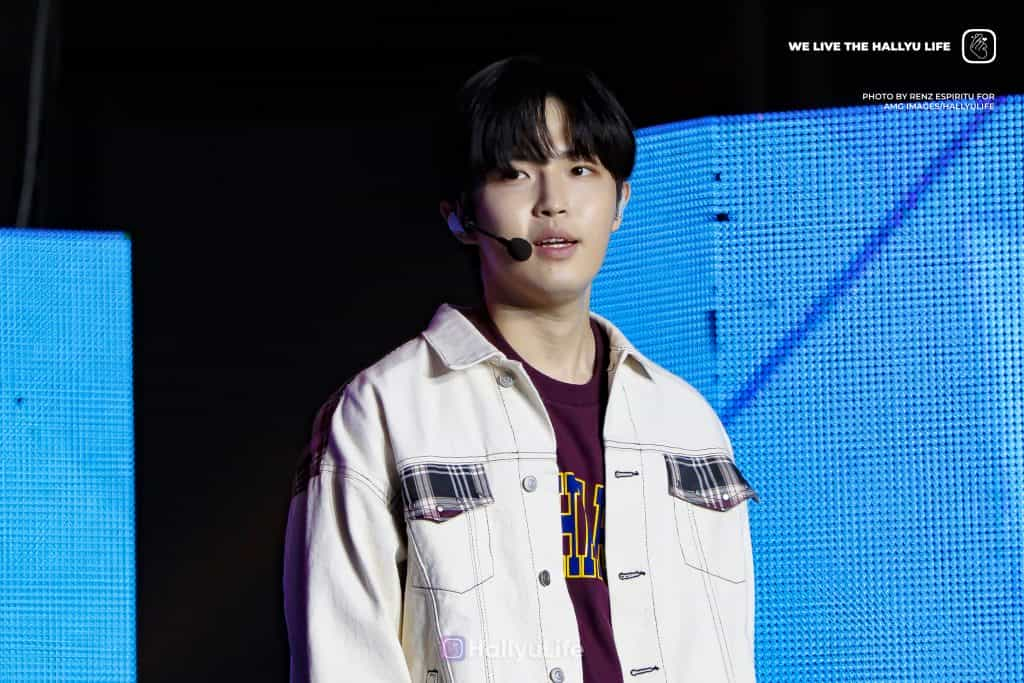 Jaehwan said he enjoyed his second Manila visit because he was with Sungwoon, and that he is currently working on his next album, thus, he asked his Filipino fans for continuing the support.
While on Wanna One, Jaehwan used to be known as the main vocalist of the group, thus, we all know how his vocal prowess would be. However, being solo finally gave him the chance to showcase his dancing skills – a side of him often un-noticed due to being in a group with large number of members.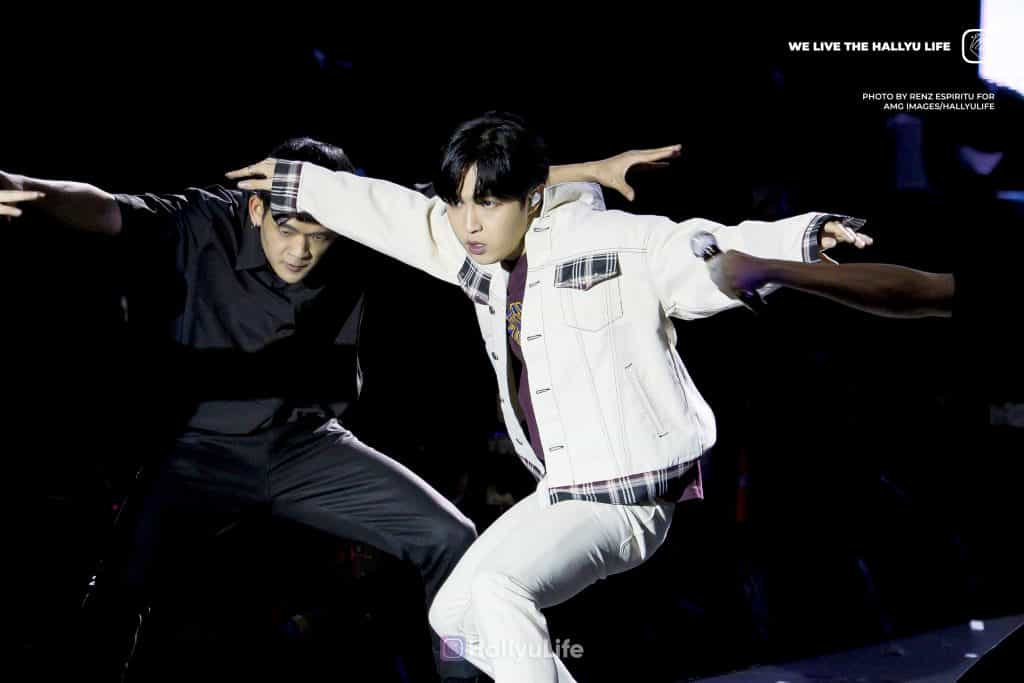 He started his dancing spree by performing his own song "Designer", as well as covers of "Sorry Not Sorry" by Demi Lovato, and "Neighbors Know My Name" by Trey Songz, both of which led fans cheering louder.
The good girls
MOMOLAND returns after almost nine months since their first fan-meeting with new tracks to promote, as well as charming the fans with some of their hits as well.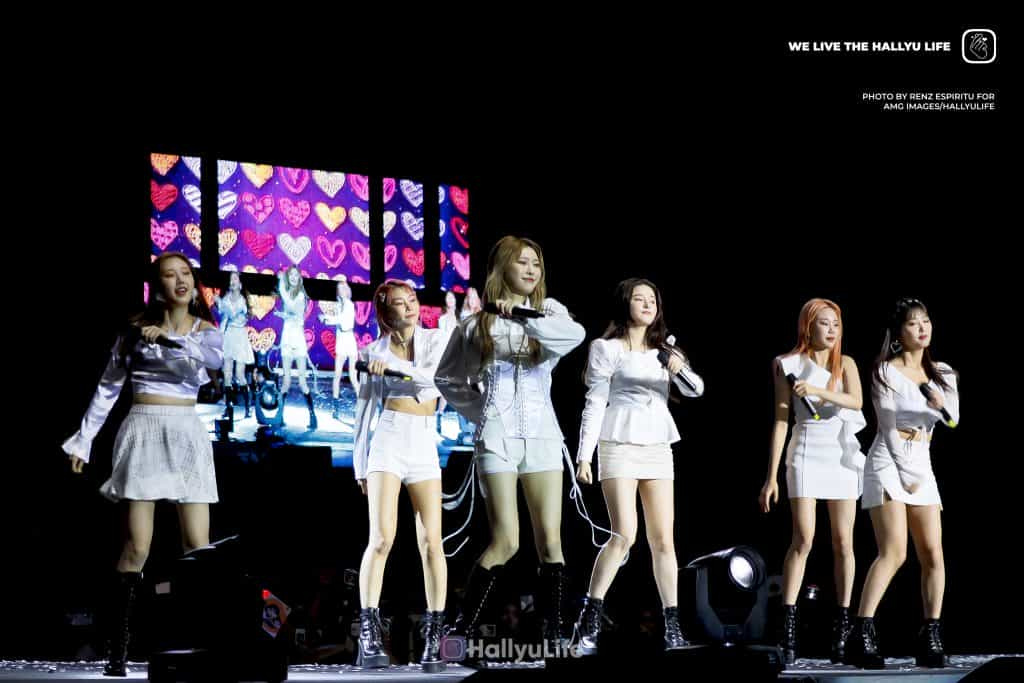 With 3 members being absent (Yeonwoo, Taeha and Daisy) due to health and personal reasons, the group performed the most number of songs out of all the acts on the concert, such as "Welcome to MOMOLAND", the EDM version of their B-sides "Wonderful Love" and a remix of "Uh Gi Yeo Cha", as well as the songs from their recent mini album 'Show Me' such as "Fallin U", "Holiday" and its title track "I'm So Hot".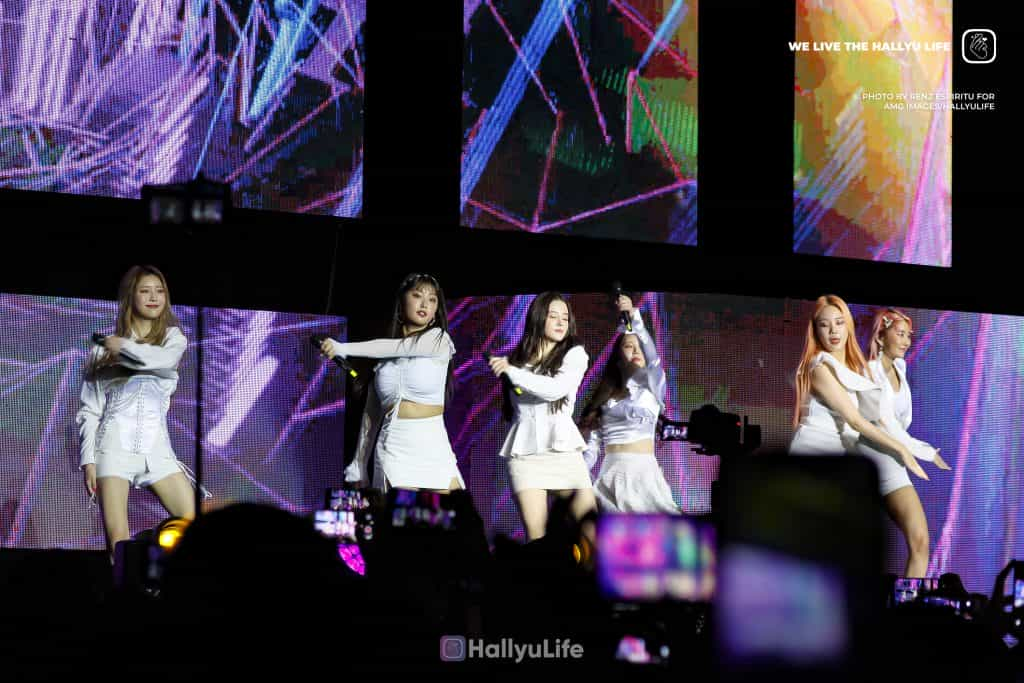 MOMOLAND then continued the heated stage with their performances of their hits "Bboom Bboom" and "BAAM", as well as the B-side track "Bingo Game", before pausing for a moment to give way for a short ceremony for acknowledging the donation of their earnings from the concert to the needy children in Antipolo City, a move that was earlier announced before the concert.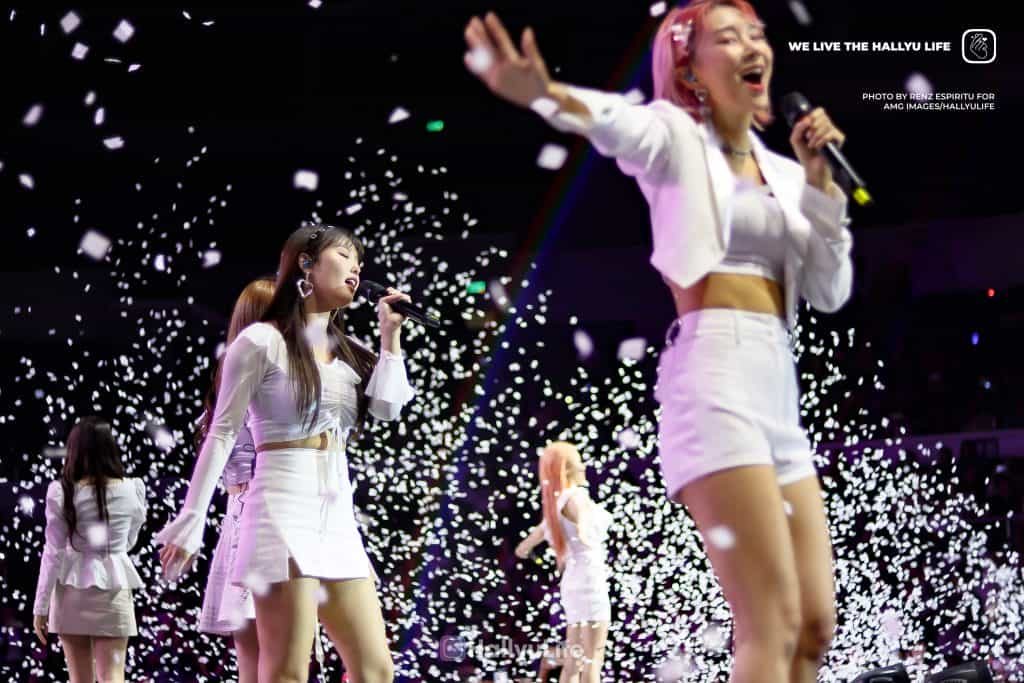 Finally, MOMOLAND closed the show by singing again Yeng Constantino's "Salamat", using the same version that they used during their first fan-meet last January.
The show, started around 6PM, lasted for around 2 hours. It might seem short, but what can we guarantee is that fans of the K-Pop acts who are present had enjoyed much. They really showed how they are as "Good Friends" in Manila. –HallyuLife.com
---
HallyuLife would like to extend its gratitude to DnM Entertainment for letting us be part of the concert.
Fancams from the concert are uploaded on our YouTube channel, and photos from the concert are now up on the HallyuLife website.

THIS SPACE INTENTIONALLY LEFT BLANK.