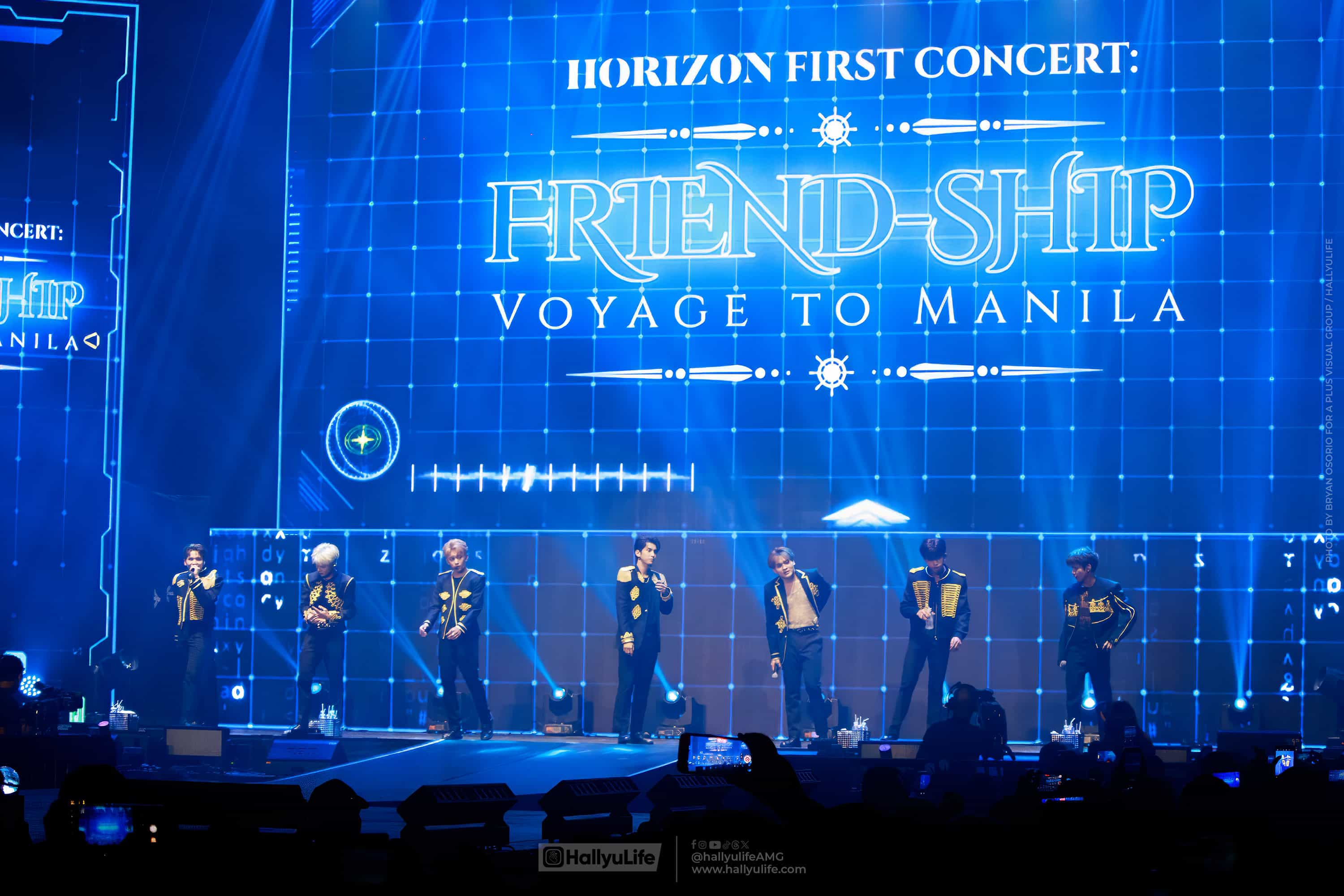 The all-Filipino global pop group HORI7ON set sail on their very first concert "Friend-SHIP: Voyage to Manila" with a huge warm welcome from their PH Anchors (their fans) last September 9th at the Araneta Coliseum. It's already been a week since the concert was held, but it feels like it happened yesterday. It was a night filled with energy and non-stop performances from the boys and love and support from their loving fans, the PH Anchors — and here's what made their first Voyage to Manila, a success.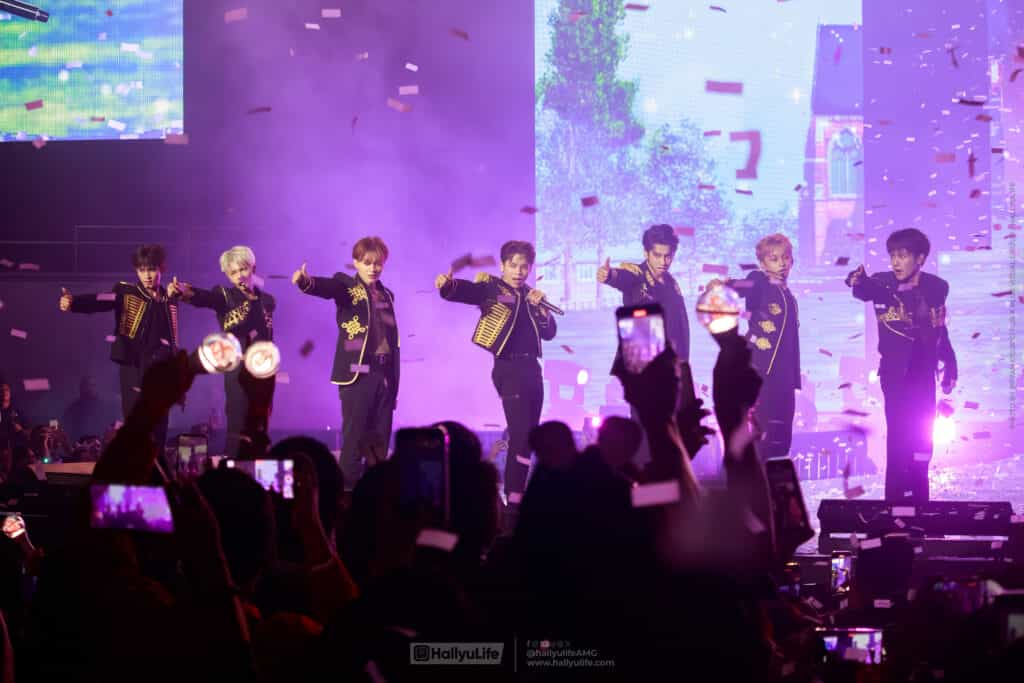 But before HORI7ON performed at the big dome, all 7 members consisting of Vinci, Kim, Kyler, Reyster, Winston, Jeromy, and Marcus, met the media at a press conference held on September 7 that was hosted by VJ Ai, and shared their experiences and challenges, as HORI7ON after debuting last July 24, 2023. They also shared how much the members missed the Philippines as well as their family, friends, and their fans.
The three-hour concert show started with back-to-back performances of "Meteor", "Tiger", "SIX7EEN", and "Birthday" from their debut album "Friend-SHIP, and "Dash" from their debut single. The boys went all out with energetic stage performances that got the crowd cheering for them even more.
"WE GO LIKE A DASH!" 🎵🎵🎵

HORI7ON hit the stage even more with "DASH" . ⚓️#HORI7ON #호라이즌 #HORI7ON_1STCON #Friend_SHIP #VoyageToManila@dnmentph pic.twitter.com/C6VTZspyys

— HallyuLife (@hallyulifeAMG) September 9, 2023
HORI7ON's leader Vinci thanked all the people present at their very first concert, including their family and friends. He said:
It's just been 47 days since our debut and we already have our first concert and it's packed with so much people who love us and support us. Sa airport pa lang, grabe na 'yung energy na binigay niyo. I just want you guys to promise us na ganyan yung energy niyo hanggang matapos. We have so much in store for you tonight.
The TIGERS are HERE! 🐅

HORI7ON get the whole coloseum jumping with "Tiger" performance!⚓️#HORI7ON #호라이즌 #HORI7ON_1STCON #Friend_SHIP #VoyageToManila@dnmentph pic.twitter.com/ONieIFZKhn

— HallyuLife (@hallyulifeAMG) September 9, 2023

The PH Anchors were in for a treat as the members showcased their talents and charms through their solo stages. Starting off with Winston's "Teum", Marcus with "Light Way", Jeromy's "Bonnie & Clyde", Vinci with "Ready to Burn", Kim's "Like a Fiction", Kyler's "Silhouette", and ended with Reyster's "Cost".
The whole coliseum was surprised by the special guests that appeared during the concert. Joining them that night were members of the South Korean-Japanese group TFN who also visited the Philippines last November 2022, the pre-debut global group New: ID, which is composed of "Dream Maker" alumni members, and Laplillus member Haeun who performed alongside HORI7ON members Jeromy and Marcus in their "How You Feel" stage performance. Haeun also thanked her PH Lapis for the warm welcome and showed her love in her recent X/Twitter post.
Hello po! It's been a while since I came to the Philippines! I love it po! I'm going to eat Jollibee and Roompia! Philippine fans, I love you so much po🇵🇭🔥🫶#Lapillus #라필루스 #Haeun #하은 pic.twitter.com/3QkqvVJMiZ

— Lapillus (@Lapillus_twt) September 9, 2023
After the unit performance of  "Death or Paradise", HORI7ON danced to hit K-pop hit tracks such as "TOMORROW X TOGETHER's "Sugar Rush Ride", Stray Kids' "S-Class", ENHYPEN's "DRUNK-DAZED", Seventeen's "Super", NewJeans' "ETA" and Jeon Somi's Fast Forward". The dance cover session will not be over without the members dancing to SB19's "GENTO" which got the crowd going wild. They also shared that they admire SB19 for bringing the Philipines and its music to the global stage and inspiring them to be one of the best in the global music stage.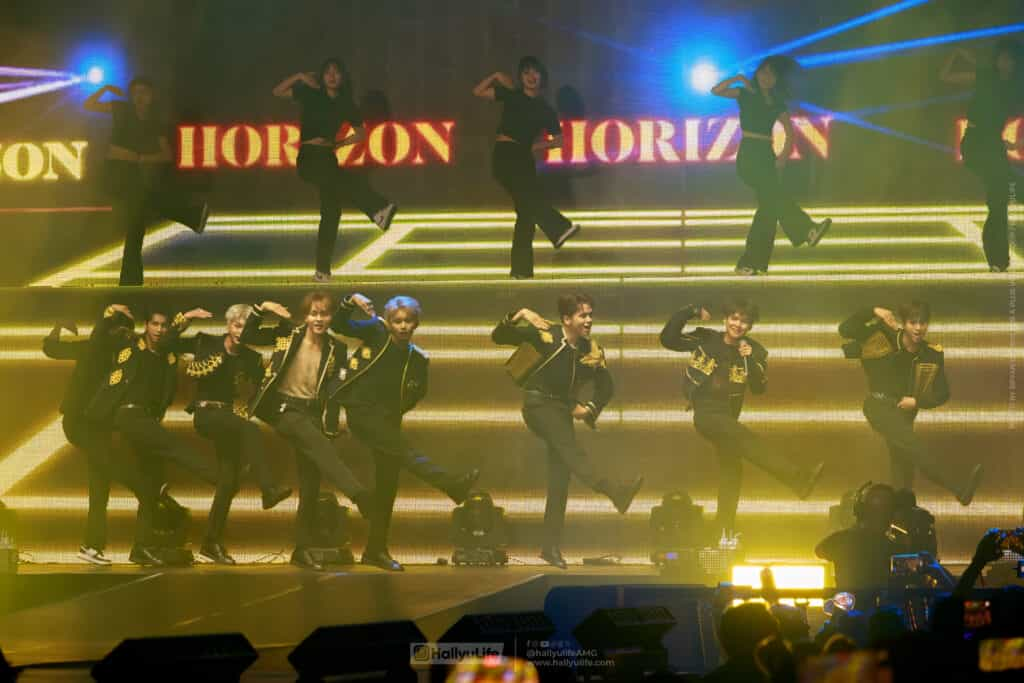 HORI7ON serenades their fans, especially their moms with "Mama" and " Salamat" as they are forever grateful to them for the achievements, love, and support that they are receiving. These songs are the only Filipino tracks included in their debut album. The members couldn't hold back their tears as they watched a VCR with messages from their parents and another video prepared by their PH Anchors. They thanked their fans for the unwavering love and support that they had been given them since day one. The members even got worried about the concert but did not expect that so many people would be present that night which made them so grateful. Even their leader Vinci did not expect that they would win second place on The Show and even get the top spot in the "Popularity Award" voting to date at the Asia Artist Awards 2023.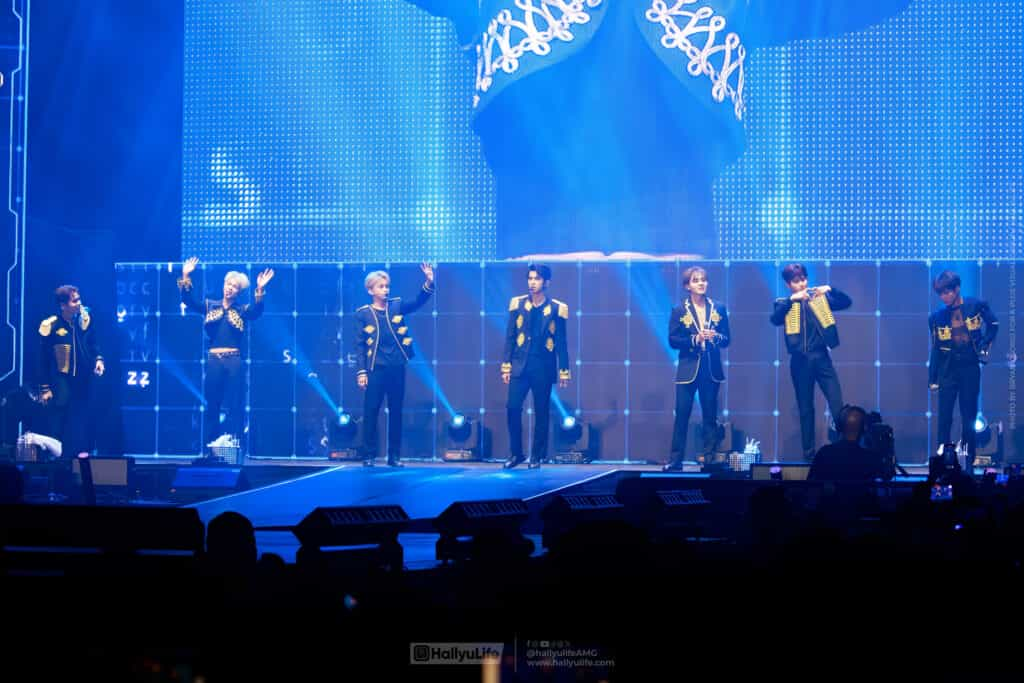 HORI7ON ends the night performing "Odd Eye", "Hit Me", "LOVEY DOVEY", and "TAKE MY HAND (HORI7ON ver.)" from their debut album "Friend-SHIP". They even performed an encore stage singing "SIX7EEN" and "DASH" as their way of saying thank you to their fans.
The three-hour concert was filled with lots of memories made by the HORI7ON members and their PH Anchors that will guide them and inspire them to set sail on their voyage as a global pop group. Looking forward to more of their albums, music show performances, and achievements in the years to come.
---
HORI7ON's FRIEND-SHIP: "Voyage To Manila" is made possible by DNM Entertainment. HallyuLife would like to extend its gratitude for having us be part of the event.
Check out our photos from the event here: HORI7ON @ FRIEND-SHIP Voyage To Manila Concert (HQ PHOTOS) [20230909]

THIS SPACE INTENTIONALLY LEFT BLANK.