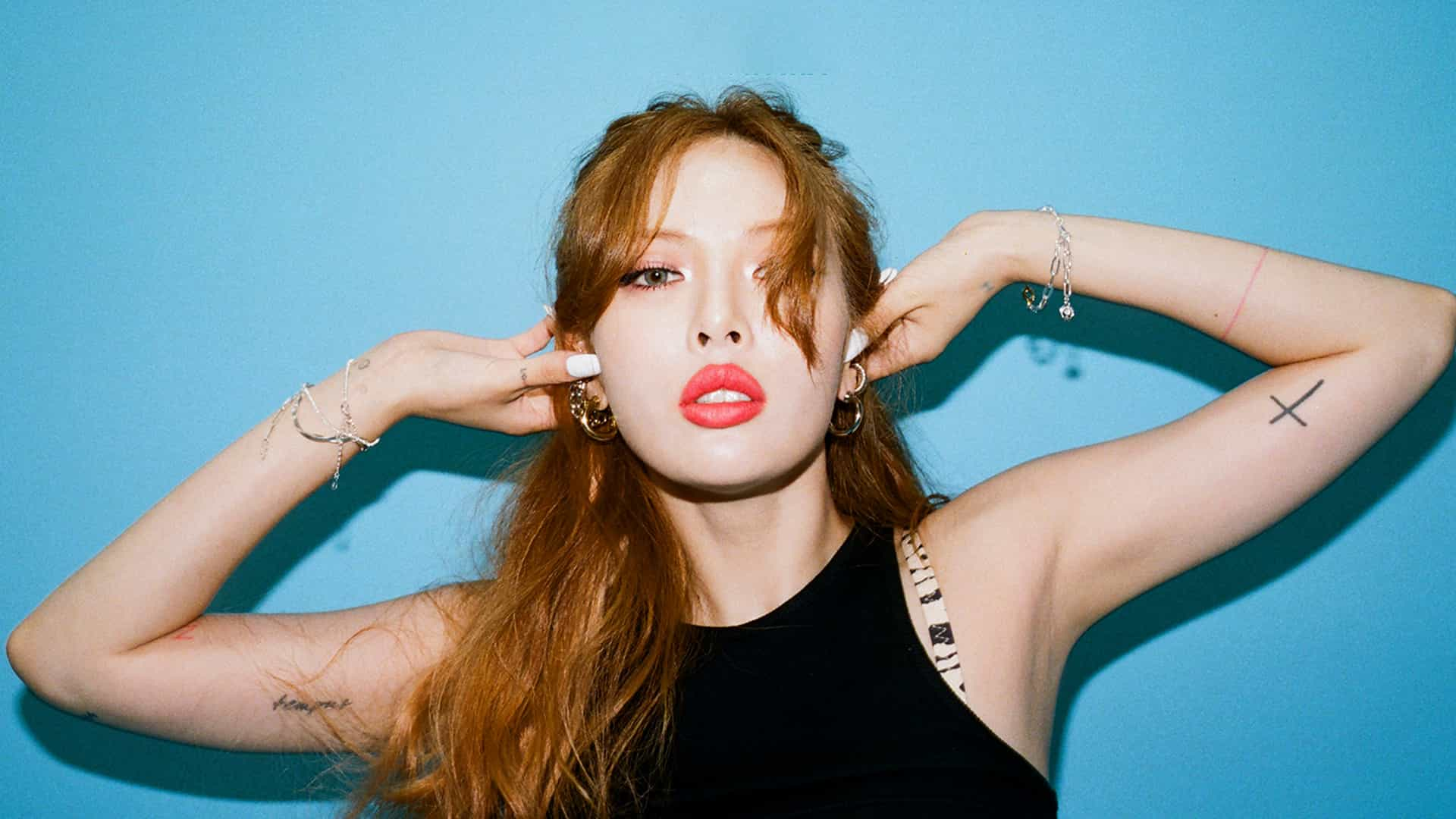 Korean singer HyunA will be postponing her upcoming comeback due to health concerns.
HyunA's agency P NATION announces that the singer fainted multiple times due to 'vasovagal syncope', a health condition she revealed to experienced last year. In order for HyunA to recover, the singer will be halting all of her activities as well as postponing the release of her upcoming single 'Good Girl'.
Here is P NATION's official statement regarding the postponement of HyunA's comeback:
We are releasing the following official statement because our artist HyunA will be temporarily postponing the release of her new song and her promotions due to health reasons.

Starting with the release of her new single, HyunA was preparing to release her first full-length album before the end of the year, and she had been preparing for a long time with unrivaled determination.

Last year, HyunA made the difficult decision to publicly confess for the first time that she suffers from depression and panic disorder and that she had received a diagnosis of vasovagal syncope. Afterwards, she has been consistently receiving treatment for a long time in the hopes of doing her best and showing you her best self for the release of her single, which was scheduled for next week, as well as the release of her full studio album, which was planned for later in the year.

However, in spite of her continuous determination and efforts, she recently fainted multiple times due to vasovagal syncope.

Because we are an agency that has a responsibility to protect our artists, we have come to the conclusion that what our artist needs most right now is to get sufficient treatment and rest.

Therefore, as the current situation makes it extremely difficult to proceed with the single release that was planned for next week or with [HyunA's] promotions, we plan to halt all of [HyunA's] activities until she has recovered her health.

We will fully support HyunA in every way so that she can recover her stability and return to her activities in good health.

We deeply apologize for causing concern through this sudden news to all of the fans who have been waiting for HyunA's comeback, as well as everyone else involved.
HyunA's upcoming return with her pre-release single 'Good Girl' was originally scheduled on August 26. -HallyuLife.com

THIS SPACE INTENTIONALLY LEFT BLANK.