Lee Jong Hyun to leave CNBLUE after controversy with YouTuber
FNC Entertainment has released his official statement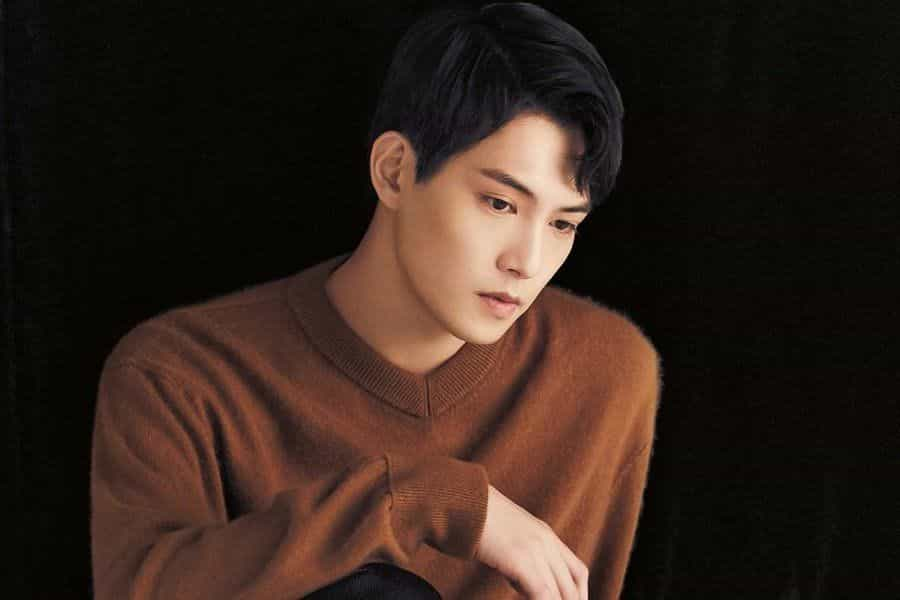 Lee Jong Hyun is going to withdraw from the Korean band CNBLUE, after his controversy over sending a YouTuber some direct messages have fired up earlier when he returned to Instagram.
FNC Entertainment released his statement:
Hello. This is Lee Jong Hyun.

I once again apologize to the people I've hurt through my inappropriate words and actions and to all the people that I've hugely disappointed.

Although it's late, I am informing you that I'm withdrawing from CNBLUE. I feel sorry that I have caused harm for the members, and I have told the members as well that I am withdrawing. I am ashamed to have disappointed the fans who believed in me.

Since all of us including me are currently doing our military service, it took a while to convey opinions and announce this. I feel sorry and grateful to our company who waited.

I feel great regret over my wrongdoing and I am willing to accept criticism from many people. I'm sorry for evoking criticism over a shameful matter.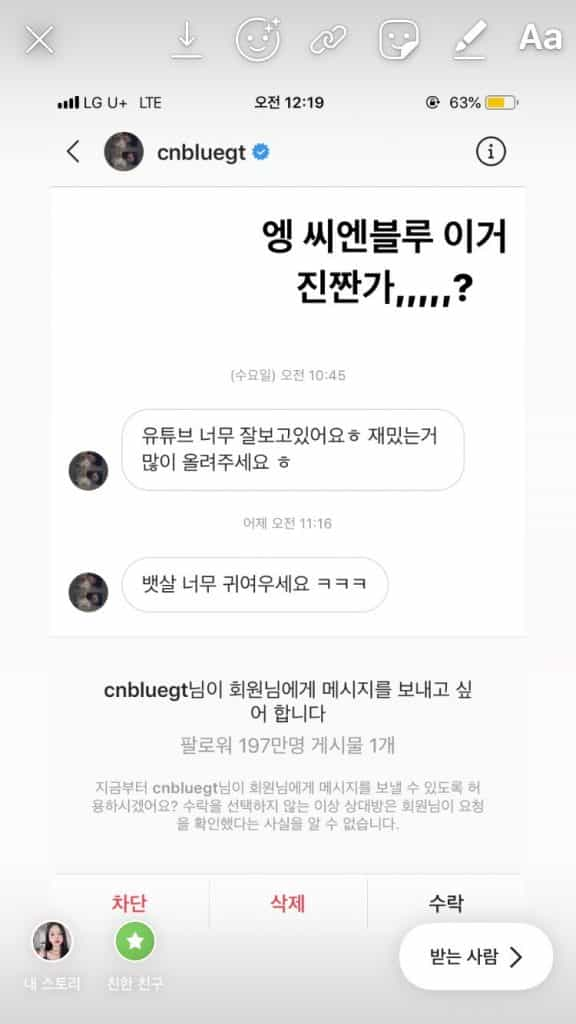 YouTuber Park Min Jung posted on August 28 a screenshot to her Instagram story of a direct message she received from Jong Hyun's verified Instagram account. She wrote, "Huh? Is this really CNBLUE?"
Lee Jong Hyun tells Park Min Jung, "I really enjoy watching your YouTube [videos]. Please continue to upload fun videos." He then adds, "Your belly fat is so cute."
Netizens have mixed opinions with regards to the issue, with some saying that the first two messages aren't offensive but the third one makes the girl really uncomfortable and might be classified as sexual harassment.
As of press writing, Lee Jong Hyun has deleted his Instagram account.
Lee Jong Hyun isn't new to controversies involving sexual harassment. In March 2019, his name was reported to be one of those who have received sexual videos of women in a one-on-one chatroom with Jung Joon Young.
In response to the issue, FNC Entertainment released an official statement, which stated that,
"He is reflecting and is [aware that] he deserves criticism as he watched the videos via KakaoTalk, had inappropriate sexual conversations, and inappropriate conversations degrading women as reported.

Feeling embarrassed and horrible, Lee Jong Hyun accepts the criticism of the public regarding his wrong sexual morality and values and is deeply regretful and criticizing himself. He will be careful about all of his words and actions as a public figure, and he will reflect and accept the consequences of his wrongdoings."
He is currently serving in the military and is set to be discharged by March 2020. -HallyuLife.com