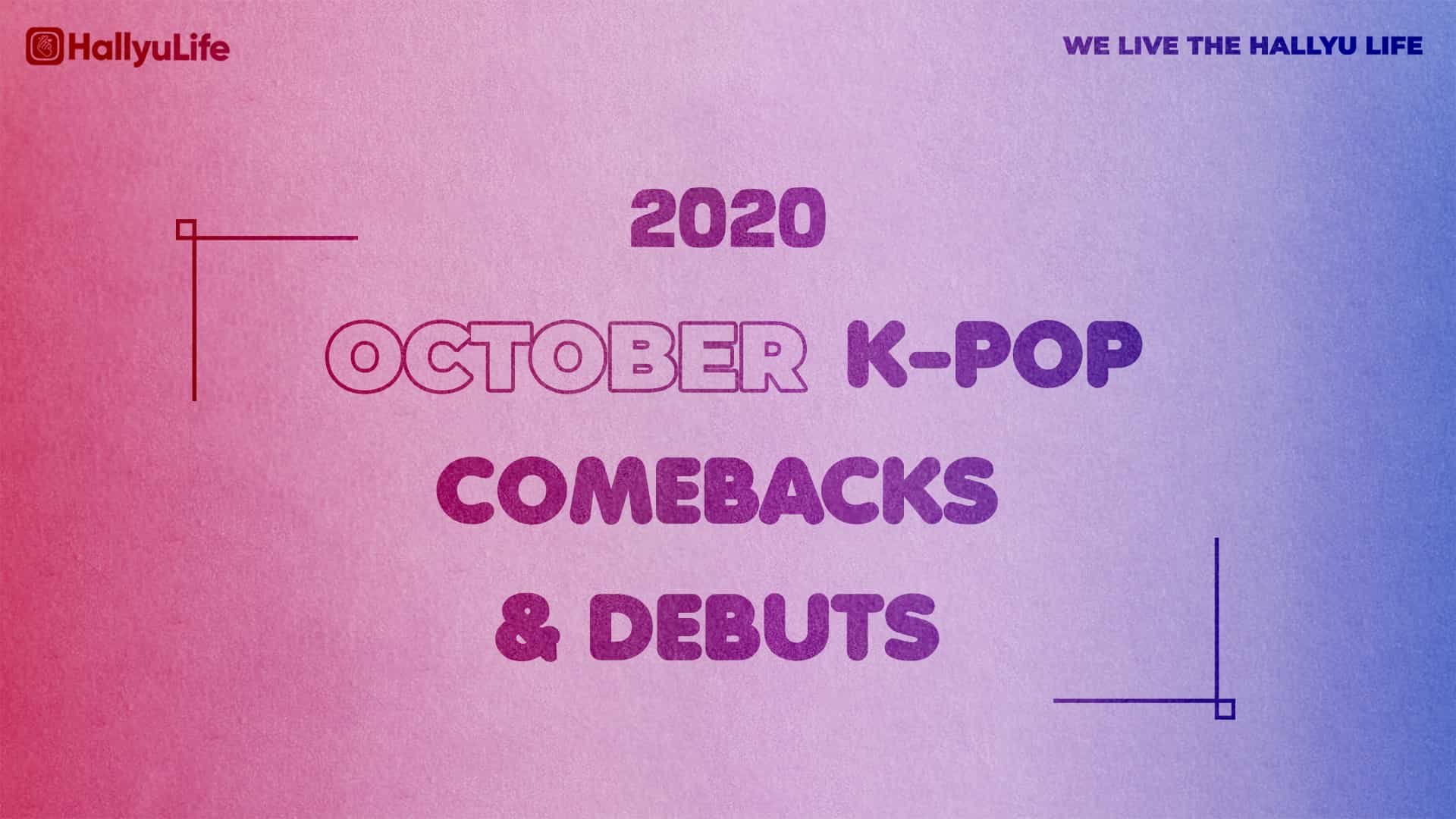 October is truly a star-studded month as more anticipated K-pop debuts and comebacks are coming in. Here is a list of what's coming in hot this month of October!
---
September 1
Taeyeon (Japanese Single)
Title Track: #GirlsSpkOut
September 2
BLACKPINK
Album: The Album
Title Track: Lovesick Girls
BTS (Remix)
Title Track: Savage Love (collaboration with Jason Derulo & Jawsh 685)
September 5
SF9 (Special 4th Debut Anniversary Album)
Album: SPECIAL HISTORY BOOK
Title Track: Shine Together
WEi (Debut)
Album: IDENTITY: First Sight
Title Track: TWILIGHT
September 6
Ailee
Album: I'm
Title Track: When We Were in Love
September 7
September 8
September 9
September 10
September 12
NCT 2020
Album: RESONANCE: Part 1
Title Tracks: 'Make A Wish (Birthday Song)' and 'From Home'
September 13
September 14
Hint (Single)
Title Track: Eh-Oh
September 14
YG Entertainment's new artist?
September 19
September 26
To be announced:
CL
SEVENTEEN
WINNER Song Mino
LABOUM
T-ara Soyeon
AleXa
CIX
Woollim Entertainment's DIRPPIN
FNC Entertainment's P1Harmony
A.Conic's WOW

THIS SPACE INTENTIONALLY LEFT BLANK.