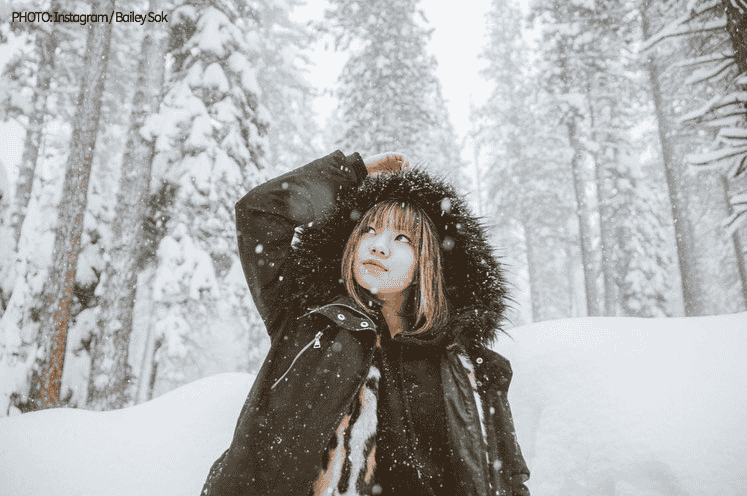 Korean-American dancer Bailey Sok was recently in the spotlight. That's because she is the one behind South Korean girl group Red Velvet's latest release, titled "Psycho". And she's only 15 years' old.
She was the talk of the town because netizens were pleasantly surprised that the young dancer did the choreography for the quintet. Maybe age didn't matter in this case, the experience would speak louder.
Bailey revealed it was her first attempt to set dance for a K-pop group. But that didn't mean she was unacquainted with K-pop dances.
She was one of the dancing heroes for "POP/STARS" (2018) virtual K-pop girl group of e-sports game "League of Legends". There were vocal featurings by members Soyeon and Miyeon from (G)I-DLE too.
Together with her pals Ellen Kim, Eileen Harmon, Haley Fitzgerald, they did a dance cover for "Kiss and Make Up" (2018), a collaboration between BLACKPINK and Dua Lipa. The elaborate video was even filmed on what seemed like a helipad.
BIGBANG's "Bang Bang Bang" (2016) was also in the list of K-pop dances she did.
Talent definitely played a part in what the 15 year-old hoofer had accomplished, but so did hard work. Bailey started dancing when she was three, and started competing at six.
Bailey caught the eye of the most sought after stateside choreographer Matt Steffanina. Thereafter, she had appeared in many of his videos.
In particular, one in which she had to learn the dance of Justin Bieber's "No Brainer" in 10 minutes raked up more than five million views on YouTube. "Even if she does it in 30 minutes, I'll be blown away," Matt said.
Bailey succeeded learning the steps in 12 minutes, which usually takes 60 to 90 minutes for any other dancer to conquer.
Contrary to the charisma and sass she exudes while dancing, Bailey considers herself a shy person, according to Dance Spirit magazine.
Now, we also know that Bailey is modest and appreciative.
"Being on the creative side on a job like this felt very new and scary, but it was a dream," she says, before moving on to thank her friends in her Instagram post.
https://www.instagram.com/p/B6lZcnWgsM-/

THIS SPACE INTENTIONALLY LEFT BLANK.