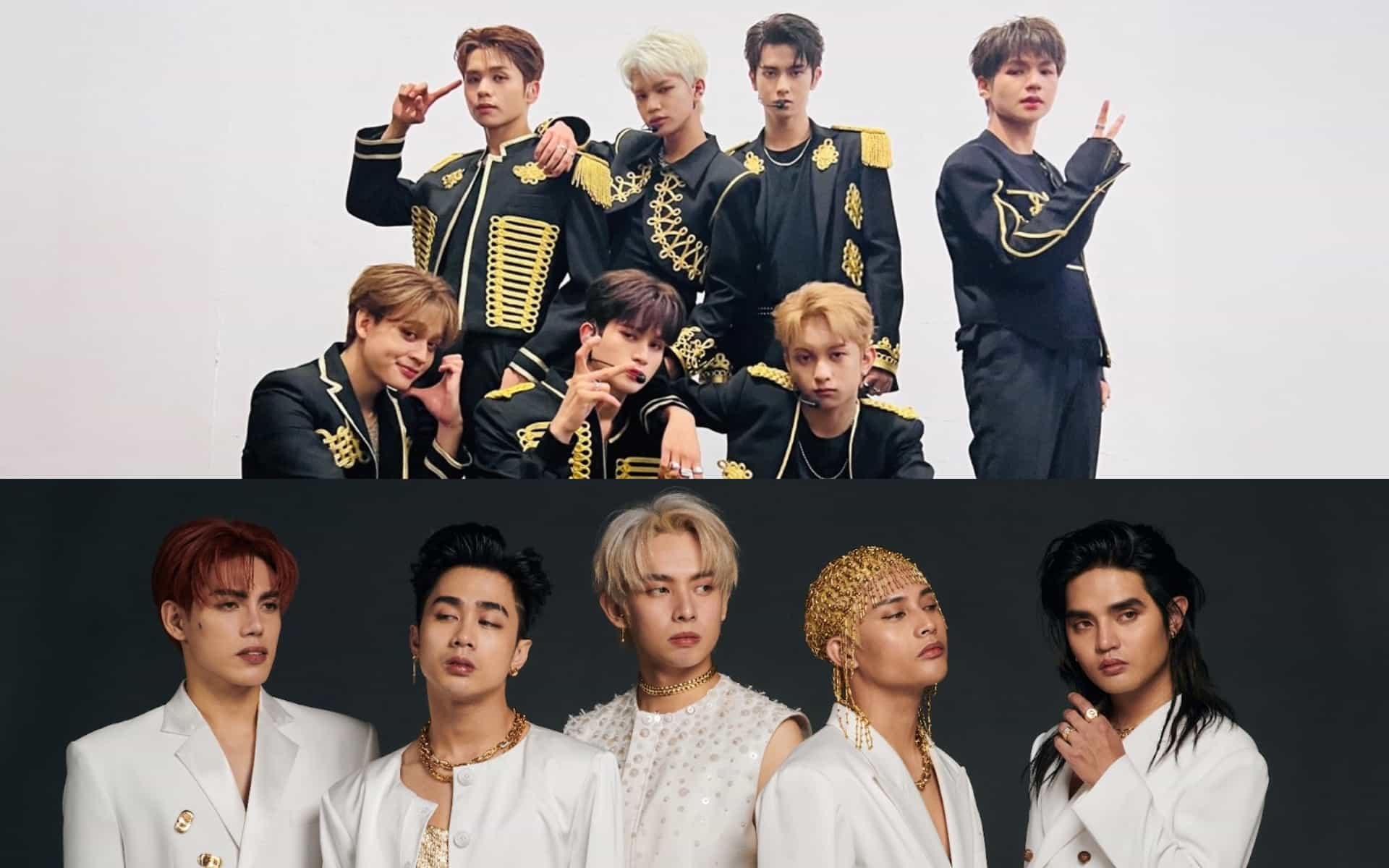 Anchors and A'TINs get ready, as HORI7ON and SB19 are joining the star-studded artist lineup at the Asia Artist Awards 2023, happening at the Philippine Arena this December 14. In line with this, HORI7ON and SB19 will be the first all-Filipino global pop groups to attend a South Korean awards show.
After they set sail just a few days ago with their first successful concert "Friend-SHIP: Voyage to Manila" and made their South Korean debut with their first full-length album "Friend-SHIP", HORI7ON (Vinci, Kim, Kyler, Reyster, Winston, Jeromy, Marcus) confirmed their attendance in the "2023 AAA" today, September 18. They are currently in first place in the pre-conducted popularity vote making people look forward to their future endeavors. 
HORI7ON was nominated for The Show Choice on SBS MTV's "THE SHOW", just 9 days after their debut and achieved 1st place on the iTunes album charts in the Philippines, the United Arab Emirates, New Zealand, and more. After their concert, HORI7ON is now actively appearing on various TV and radio programs in addition to their local promotions in the Philippines, working on building their fandom, Anchors.
SB19, on the other hand recently held its successful "PAGTATAG World Tour", which kicked off in Manila with two sold-out shows, followed by their US city stops, and ended in Canada. The five-member group composed of Pablo, Ken, Justin, Josh, and Stell gained buzz among K-pop idols who danced to their latest hit track "GENTO" from their latest EP "PAGTATAG!". The song debuted at number 8 in the Top 10 of the Billboard World Digital Song Sales Chart. SB19 is also known for its hit songs "WYAT (Where You At)", "Bazinga", "CRIMZONE", and "Go Up". -HallyuLife.com

THIS SPACE INTENTIONALLY LEFT BLANK.