August 6, 2022 is perhaps one special day for PH ELFs out there, including me – because it is supposedly the day that another Super Show in Manila, should have happened.
However, things got different as multiple circumstances occurred that led to their concert being postponed, like Siwon getting positive for COVID on August 3, and the passing of the father of member Eunhyuk which was announced on August 5, which made both members unable to fly out for the Manila tour. Heechul on the other hand is still not participating due to health reasons.
Despite all these, the members still went to Manila to meet their fans.
And just hours later before the concert (probably after lengthy discussions while in Manila), Super Junior and the organizer have put an announcement that the concert will be postponed to a later date, but, what they decided to do next is history.
— SUPER JUNIOR (@SJofficial) August 6, 2022
PH ELFs, we hope for your kind understanding on the matter. We'll meet you and @SJOfficial again soon.#SS9inManila pic.twitter.com/BI7TuxISba

— PULP Live World (@pulpliveworld) August 6, 2022
Seemingly heartbroken, apologetic, and sad, the six members of Super Junior who are in Manila (Leeteuk, Yesung, Kyuhyun, Ryeowook, Donghae, and Shindong) still went on to greet their fans who are waiting for them at the Mall of Asia Arena. The supposed concert had become a fan meeting, and contrary to their usual happy faces, they were seemingly holding back their tears.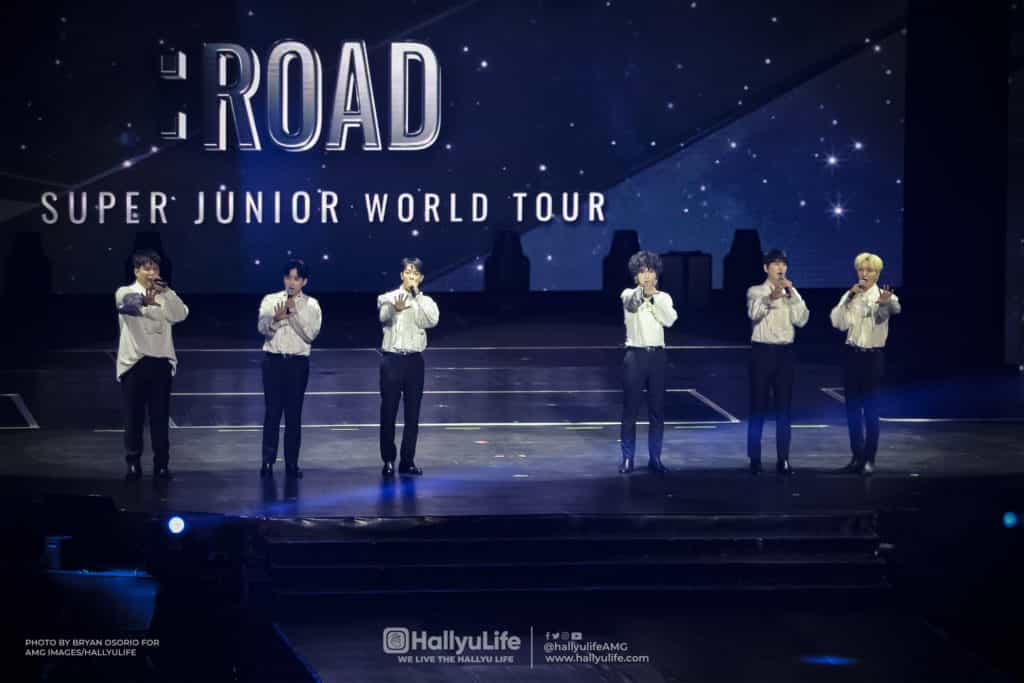 This is a gesture that moved not only me but probably all the fans in the arena, who are seemingly mature enough to understand the situation that nobody wants and expects this to happen, which made the audience comfort them by cheering them up.
The members, one by one, started talking, and the opening ment was filled with apologies from them, saying that they were sorry for them not able to give back with very good performances and heavily thanking the fans for still coming on despite what happened.
Super Junior's leader Leeteuk has revealed that they have lengthy discussions with the local promoter, PULP Live World, until 3 A.M. in the morning of August 6th, regarding the decision to postpone the concert, as they felt they were not in the best condition to do it. He also requested PULP Live World to add a second show in the Philippines.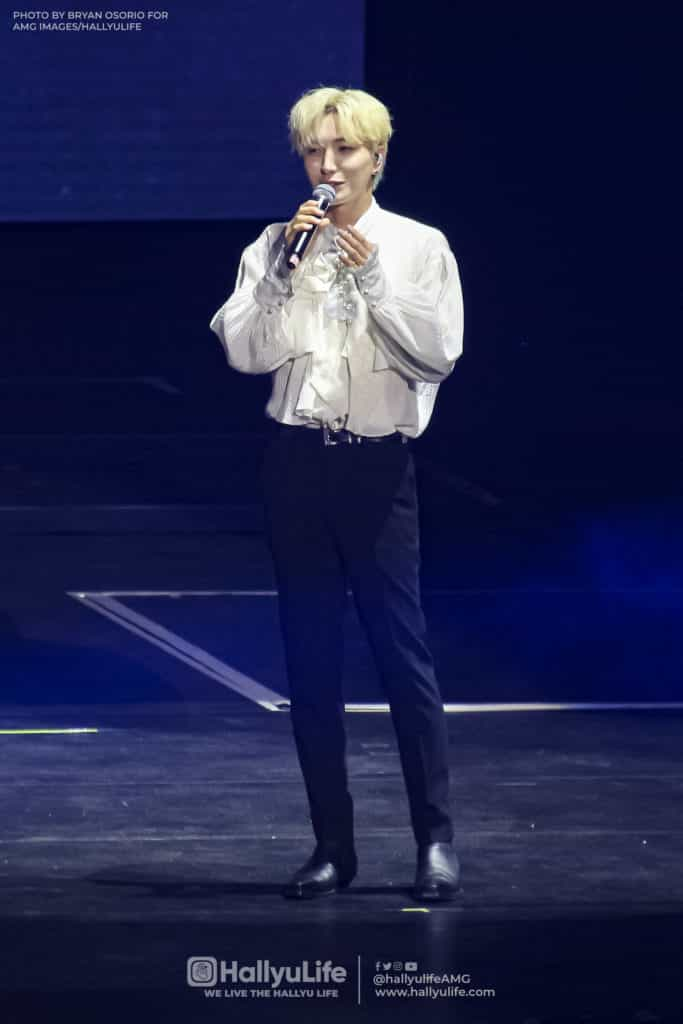 "It's not canceled. This is just postponed. Just think that you bought your tickets earlier," Leeteuk said.
He also promised that the next time when they return, Siwon and Eunhyuk will be present, with Siwon being in the center, and Eunhyuk, who he referred to as his "duo", will be beside him.
"I will be happier that day. In a way, we've been blessed with more opportunities to see ELFs in the future," Leeteuk added.
And while we all thought that it will end after all the ment, Leeteuk said that they have prepared special gifts for PH ELFs, which are performances of their ballad songs: My Wish, Callin', and More Days With You. We didn't expect them to still sing or perform due to all of this, but they still did for the fans.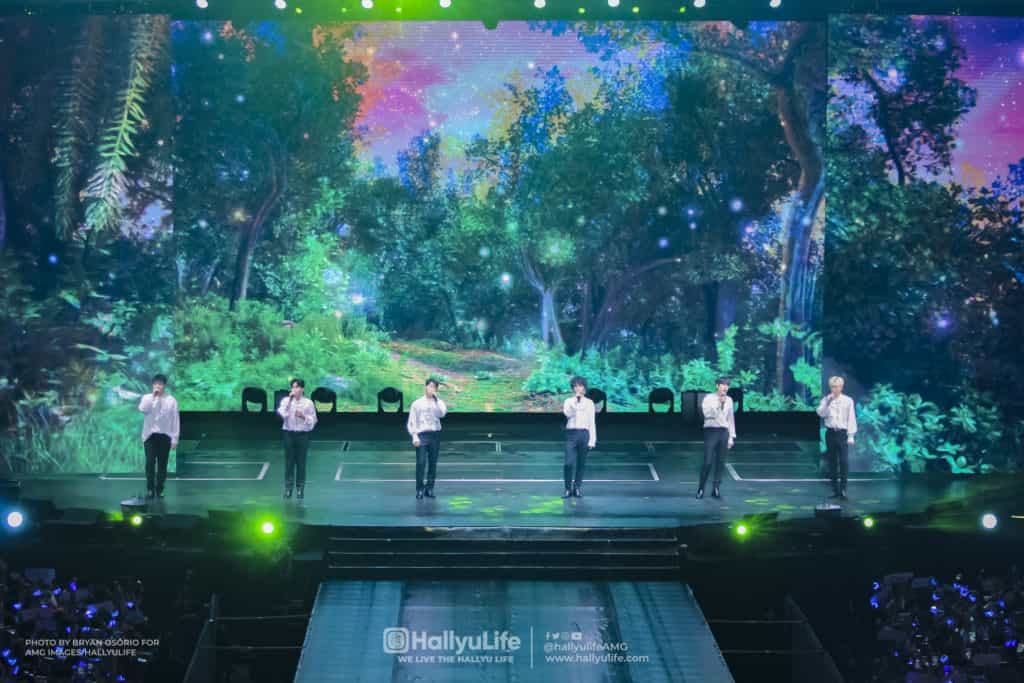 And while I am taking the photos for this story, I noticed that tears are forming in my eyes, thinking that they have successfully conveyed their emotions of sadness and love for PH ELFs throughout their performance. As one who has previously witnessed the last Super Show 8 and is a long-time ELF (or fan), this is a different feeling.
After their emotional performance, Super Junior gathered on the center stage, and bowed down in front of the audience, while seemingly in tears. It left me in shivers, as I realized more and more about what they've gone through just to pull this off.
They've also gone through the extra effort to bow down on each side, with some members bowing down to fans before leaving the stage, and once again, expressing their love to the fans.
The supposed fan meeting, which started at around 5 P.M local time, only lasted for around 45 minutes with Super Junior, followed by further announcements from PULP Live World through the show's host, Kring Kim.
As of writing, there's no official date yet for the new Super Show 9 schedule in Manila, but the organizers said "hold on to your tickets" as they will be still honoring it on that new date. Additional details on ticket refunds will be also announced soon.
It might not be the Super Show that we've expected, but it is probably one of the most special super shows in history. I'm excited to see them once again, and hopefully, by this time, they're complete (maybe including Heechul on a one-time special appearance?). In a way, let's think also on a positive note that we'll get to see them more.
Super Junior is one of the K-pop groups that I have really high respect for, not only because they've been around for so long (they've been around since 2005), but what they are doing to their fans, who are their everlasting friends as well, always giving them their best with them together, even sometimes when they're not in the best condition to do so.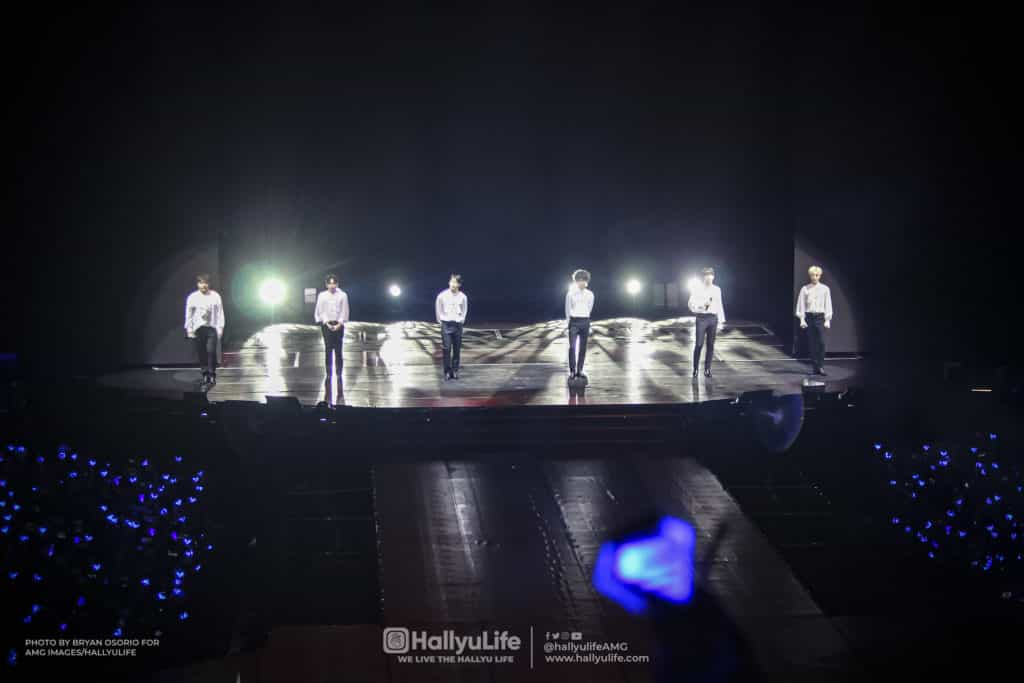 The fans or ELFs are also really mature enough, being there for long, to understand what happened, and for me, that's amazing enough. -HallyuLife.com

THIS SPACE INTENTIONALLY LEFT BLANK.