Stray Kids shows yet another new side of them in their recent comeback for 'Case 143', featuring a boy-next-door type with a twist.
The boys try to solve a case in their music video, dressing up as policemen and filling the song with straightforward lyrics of admiration and love confession. Before arriving at the last part of their MV, a sudden rewind takes viewers aback in the most random and chaotic, but funny way.
As a Stray Kids signature branding, the track begins with a hip-hop rap introduction that transitions into a progressive melody, but this time, building into an antidrop chorus.
In their latest mini-album, 'MAXIDENT', the group unveiled eight songs including their main track, 'Case 143' along with sub-unit tracks '3RACHA' by their producing unit of the same name with Bang Chan, Changbin and Han; 'Taste' by their DANCERACHA with Lee Know, Hyunjin and Felix; and 나 너 좋아하나봐 (Can't Stop) by their VOCALRACHA with Seungmin and I.N.
Stray Kids(스트레이 키즈) <MAXIDENT>
TRACK LIST

2022.10.07 FRI 1PM (KST) | 0AM (EST)

?Pre-Save and Pre-Order <MAXIDENT> now!https://t.co/wWfRoSbxDu#StrayKids #스트레이키즈#MAXIDENT#CASE143#StrayKidsComeback#YouMakeStrayKidsStay pic.twitter.com/s1ZWGocfVY

— Stray Kids (@Stray_Kids) September 12, 2022
MAXIDENT is Stray Kids' highest pre-order sales so far, accumulating more than 2.2 million pre-orders according to Forbes. Alongside their recent comeback, Stray Kids continues their second world tour 'MANIAC' with brand new dates and cities added and the much-anticipated 'And More' bonus. –HallyuLife.com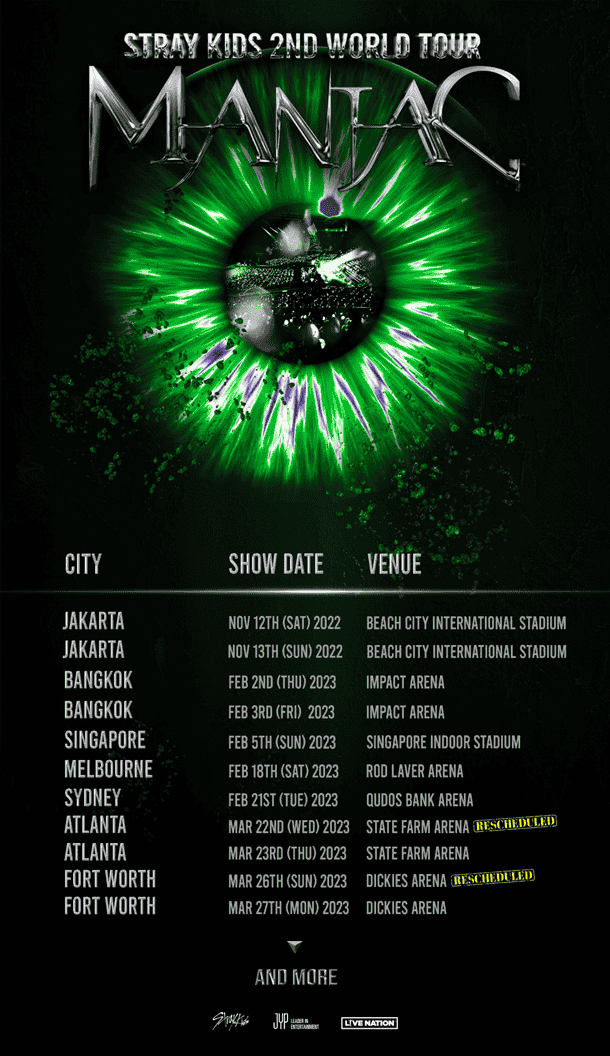 THIS SPACE INTENTIONALLY LEFT BLANK.