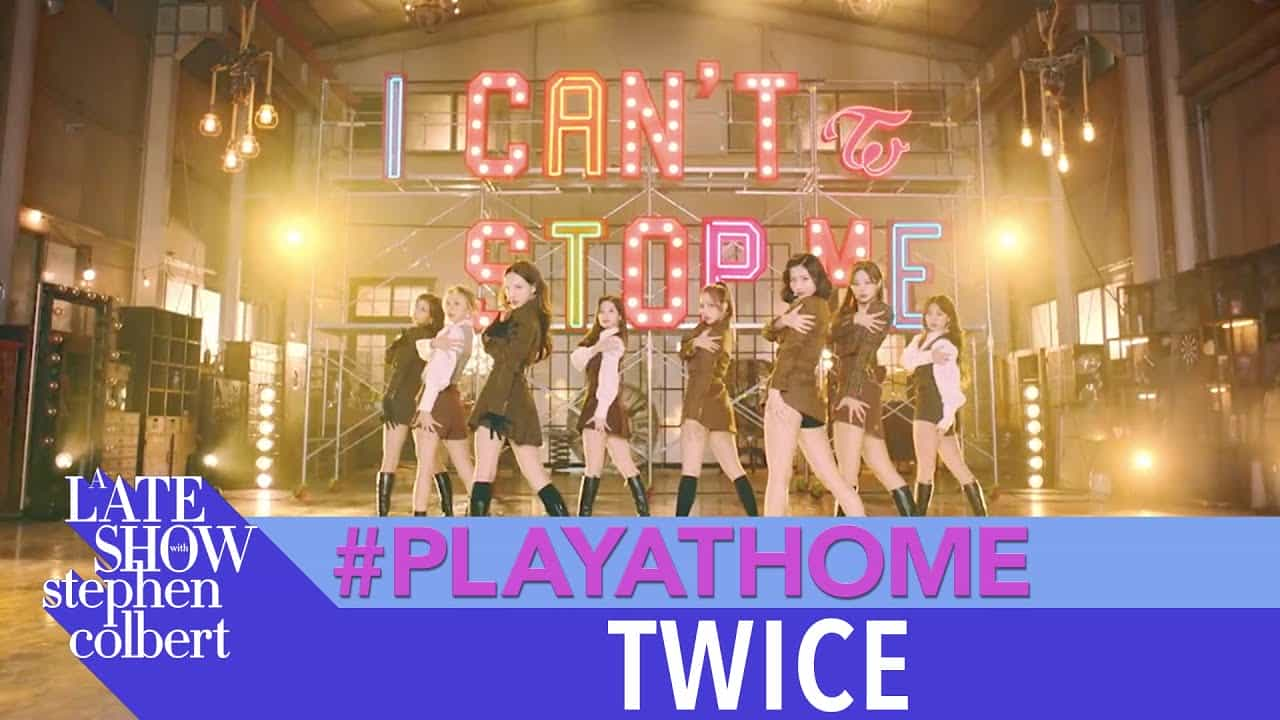 TWICE has performed their song "I Can't Stop Me" at 12 a.m. EDT / 2 p.m. KST, premiering it on the U.S. late-night show "The Late Show with Stephen Colbert" for its #PlayAtHome series.
Eyes Wide Open, TWICE's second full-length studio album, is set to have a physical release on December 4th, while previously being released digitally last October 26th.
The release of an English version of their song is their second one following the release of 'More & More' English version last August. This is in accordance with the plans that TWICE is going to expand in the U.S. with Republic Records, aiding the group's promotions in the Americas.
You can listen to the English version of the song here:
Editors' Note: The article title was changed from "TWICE debuts English version of "I Can't Stop Me" on The Late Show with Stephen Colbert" to the current title. 

THIS SPACE INTENTIONALLY LEFT BLANK.