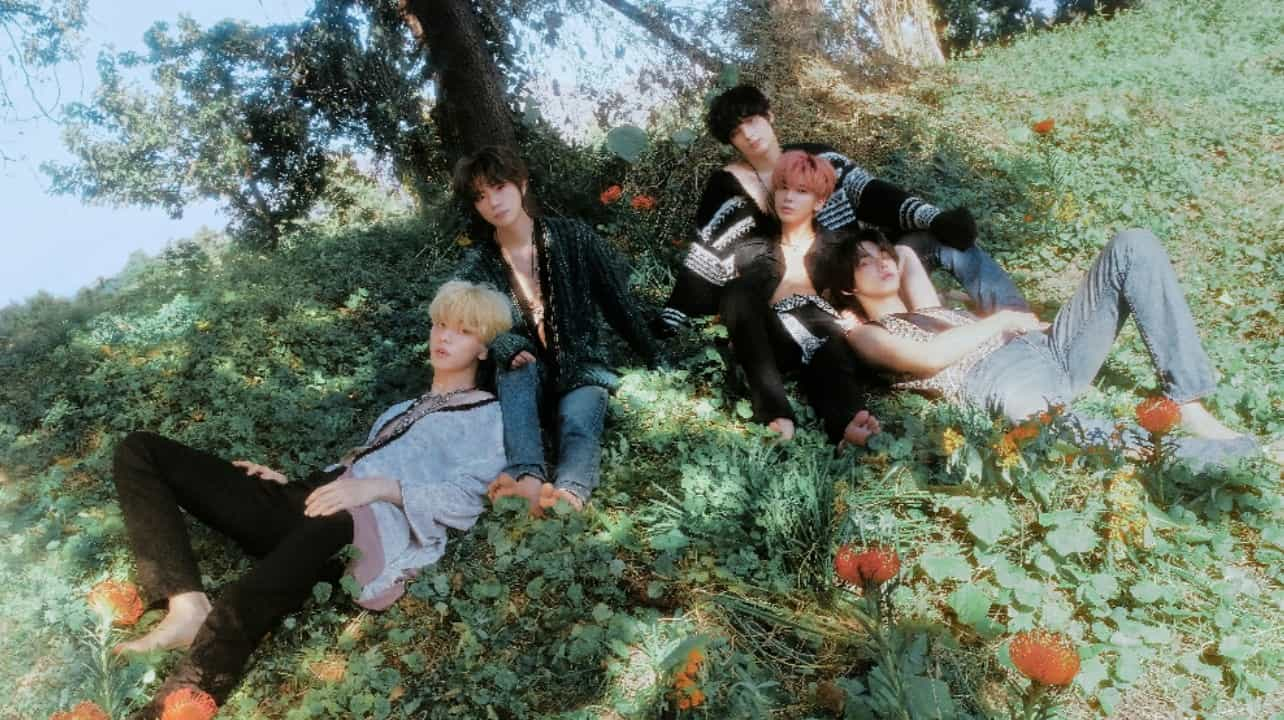 Definitely goosebumps all over as TOMORROW X TOGETHER slays the sexy concept in their latest comeback for 'Sugar Rush Ride'.
Part of their 'The Name Chapter: TEMPTATION' album, the track gave off a dark and sexy feel right off the bat, and an unexpected antidrop chorus to highlight a slow-popping choreography.
Prior to the album release, the group posted a concept trailer that ignited temptation for the fans.
The whole MOA fandom was shocked when the group released its set of teaser photos, featuring the boys in a sexy, revealing concept.
Definitely something unexpected to see, it is far from where they began back with the bubbly charmers during their debut.
This is their first comeback since their last EP back in May 2022. –HallyuLife.com

THIS SPACE INTENTIONALLY LEFT BLANK.