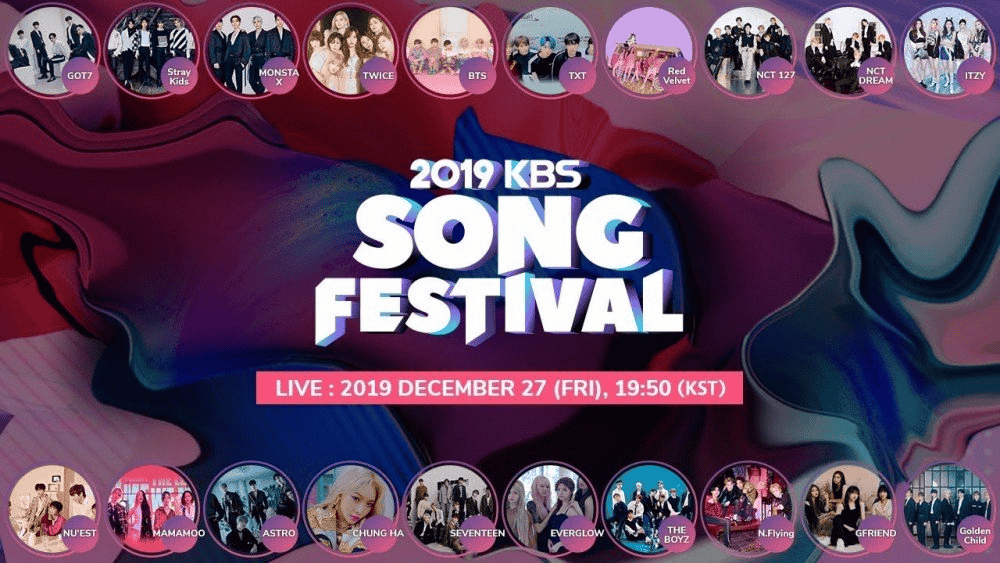 Year-end award shows and song festivals are a yearly occurrence in Korea. Usually, idols cover tracks from other groups or prepare remixes of their own songs to suit the occasion. But this year at the 2019 KBS Song Festival, things were a little bit different.
Instead, we were presented with multiple collaboration performances.
Mr. Kim Seon Dal, JinJinJaRa (ASTRO, Tae Jin-ah)
Veteran singer Tae Jin-ah served up his latest track "Mr. Kim Seon Dal" (2019). Kim is believed to be from Pyongyang, in the 19th century and is the protagonist of a folktale about him selling water from Daedong River.
The costumes on stage are not the usual performance outfits. Instead, they dressed up looking like emperors from the Joseon dynasty.
The ASTRO boys used "JinJinJaRa" to tease member JinJin too, hence the significance of the collaboration.
Come To Me (Chorong, Irene, Arin, Nayeon)
The four female idols gave the 2001 release, originally by M.I.L.K, a refreshing change. But the retro choreography remains.
Mr. Mr. (Hayoung, Joy, Yerin)
Though they belong to different groups now, did you know that their friendship runs deep?
Hayoung, who is now in Apink, along with Joy from Red Velvet and Yerin from GFriend have known each other since their high school days.
Perhaps its chemistry, that made the performance a nice watch.
The Man In Sinsa-dong, An Ecstatic Confession (Solar, Song Gain)
Solar, the vocalist of MAMAMOO, teams up with the winner of 2019 reality television show Miss Trot, Song Ga-in, for this performance.
They brought two trot tracks back onstage: The Man In Sinsa-dong (1992) and An Ecstatic Confession (1989).
Hip Song (Kim Yugyeom, Shownu, Kim Mingyu)
The trio starts off with a solo dance performance before coming together to cover "Hip Song" (2010) by K-pop veteran, Rain.

THIS SPACE INTENTIONALLY LEFT BLANK.