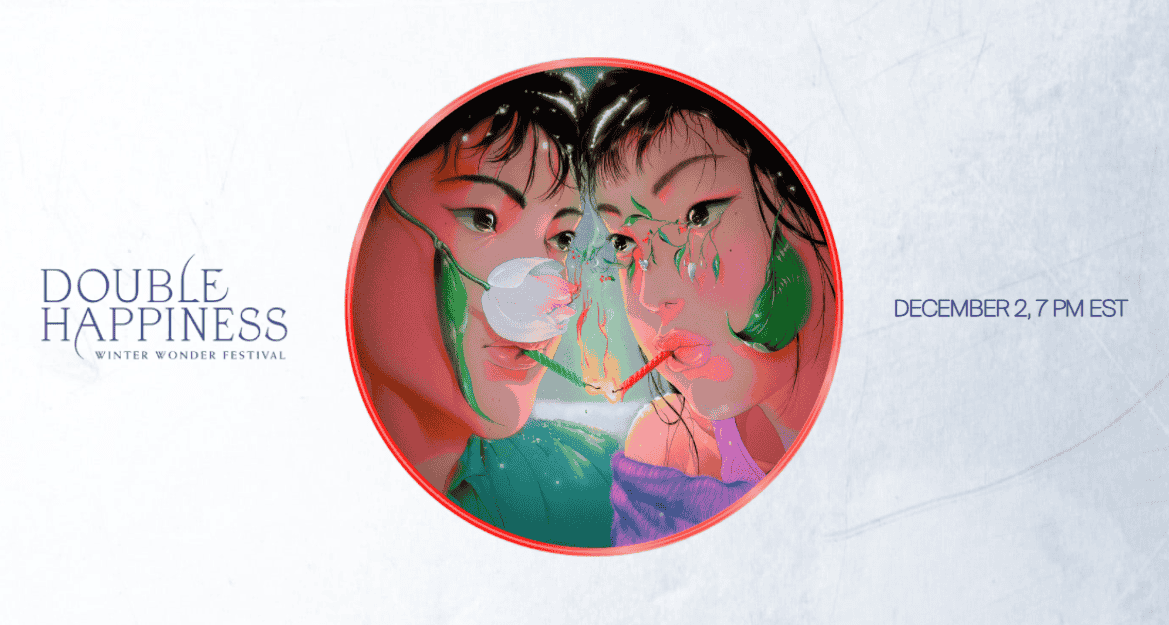 NEW YORK, NY – The DOUBLE HAPPINESS global holiday music festival announces its lineup celebrating the biggest and best Asian talent worldwide on December 2nd. Starting at 7 PM EST, viewers can tune into an 8-hour holiday musical extravaganza from top artists performing on stages across the globe from the U.S., Korea, Japan, Indonesia, Philippines, Australia, Thailand, Malaysia, and Vietnam. The DOUBLE HAPPINESS festival will be the world's biggest digital Asian music festival of its kind.
DOUBLE HAPPINESS will be a year-end celebration featuring never-before-seen performances, festive holiday covers, and exclusive video premieres from top Asian artists including headliners like Anderson Paak and Knxwledge's prodigious musical duo NxWorries, K-Pop boy band sensation ATEEZ, and K-Pop phenomenon CHUNG HA. Hosted in Los Angeles by rapper Dumbfoundead, DOUBLE HAPPINESS will feature 30+ artists hailing from 8 countries around the world.
The full list of participating artists are:
Ardhito Pramono • ATARASHII GAKKO! • ATEEZ • Audrey Nuna • AUGUST 08 • Balming Tiger • BVNDIT • CHAI • Chi Pu • CHUNG HA • Dumbfoundead • Dvwn • Fern. • Guapdad 4000 • Jason Dhakal • Joey Alexander • Josephine Alexandra • Kiana V • Leila Alcasid • MADDOX • Massiah • Milli • Numcha • NxWorries • Pamungkas • RIRI • Seori • Stephanie Poetri • The Resonanz Children's Choir Alumni • warrenisyellow • Wolftyla • Year of the Ox • Ylona Garcia • Yuna
DOUBLE HAPPINESS will be the inaugural event presented by EASTERN STANDARD TIME, a new ticketed livestream concert platform by 88rising showcasing the world's premier Asian talent and bringing magical experiences to their fans no matter where they are in the world.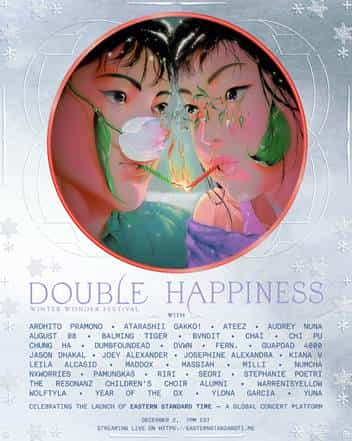 The Double Happiness festival will be FREE to a global audience and was made possible by proud partners Toyota, AT&T, Samsung, and Tinder to bring our audience special performances and exclusive content.
Tune into Double Happiness on: https://easternstandardti.me

THIS SPACE INTENTIONALLY LEFT BLANK.