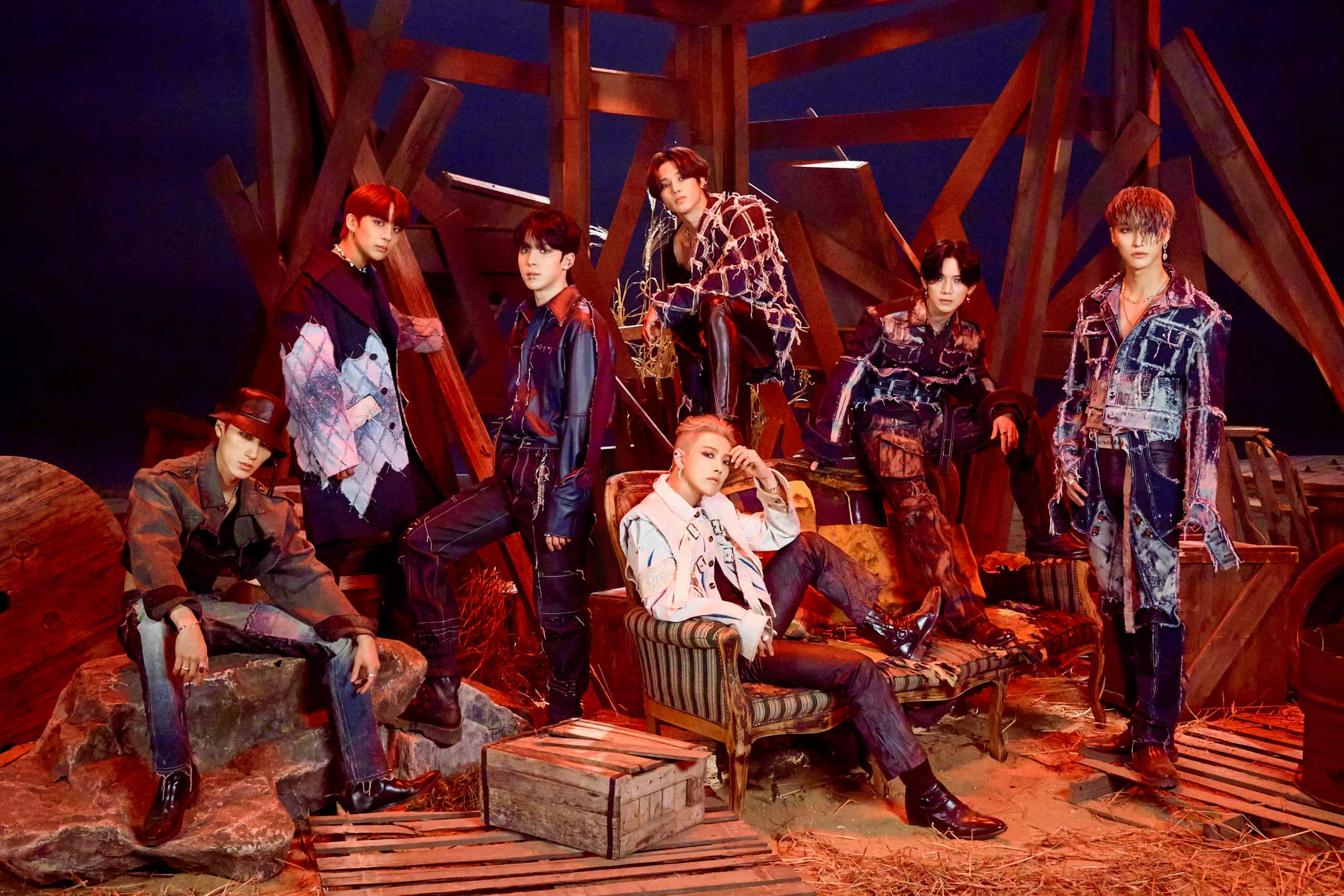 Editors' Note: This piece contains the opinions of the author and does not reflect the opinion of the whole HallyuLife team.
In the recent episode of Mnet's newest reality series Kingdom: Legendary War, ATEEZ performs their 2019 hit "Wonderland". But this time with a classical twist.
We've seen K-pop crossover to Latin music with Super Junior's "Lo Siento", to mainstream pop with BLACKPINK and Dua Lipa's "Kiss and Make Up" and BTS X Halsey's "Boy With Love". 
The fusion of K-pop with classical music is a first. And ATEEZ is fronting such a crossover.
Titled Symphony No.9 "From The Wonderland", their remix rendition sees references from Antonín Dvořák's Symphony No. 9. It is widely known to many as the New World Symphony.
The 8-membered group battled it out with groups such as SF9 and Stray Kids in that episode. Other acts like iKON, BTOB and The Boyz are also in the fight for the crown.
ATEEZ's performance is based on a nautical-themed concept, as they dominate the rough seas as menacing pirates.
There's no wonder, though, as to why this concept suits them to the T. After all, ATEEZ debuted with the lead single "Pirate King" in 2018.
In their performance, elements of surprise come in quick succession. "Having to sing live on top of their intense choreography was an amazing feat too – Jongho's high notes at the end was definitely the killing part," says Huiling, an avid ATEEZ fan who's in her 20s.
Besides, with Wooyoung dancing alongside body contortionists to the moving kraken onstage, it's a sensory feast.
The moving kraken, in particular, tied up some loose ends to their conceptual narrative. In Nordic folklore, krakens were rumoured to harass ships. And in their performance, ATEEZ shot the kraken dead as they sailed on.
It's evident that I'm not the only one drawn to ATEEZ's performance. "It felt like the boys took me on a wild adventure with pirates," says Maygan, 26, an avid ATEEZ fan, affectionately termed as ATINY.
Their performance video has since raked up more than 2 million views on YouTube.
Their jaw-dropping performances have also earned them the top spot in the initial ranking, determined by industry experts' evaluation and contestants' votes. 
Watch their performance here:
Read more: ICYMI: Here Are The Rankings For The First Mission Of The First Episode Of Mnet's KINGDOM

THIS SPACE INTENTIONALLY LEFT BLANK.