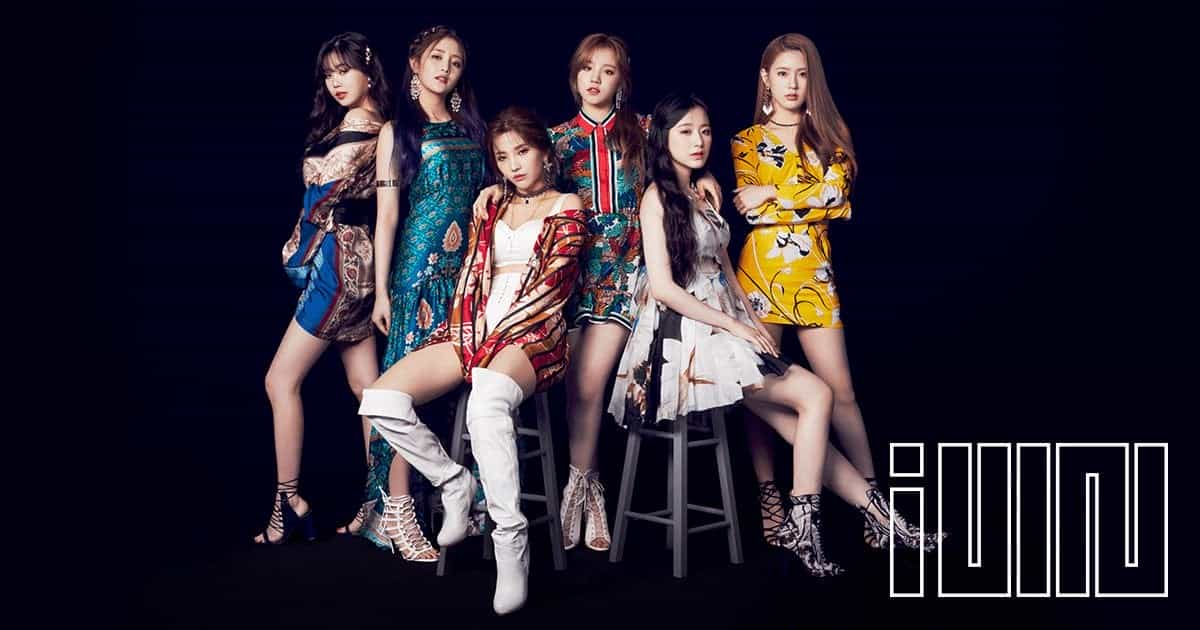 (G)I-DLE will be postponing both their upcoming world tour 'I-LAND: WHO AM I' and their new album, slated to come on mid-March, according to a notice issued on Friday, February 28 by their company CUBE Entertainment.
This means all destinations for the tour will be postponed until further notice.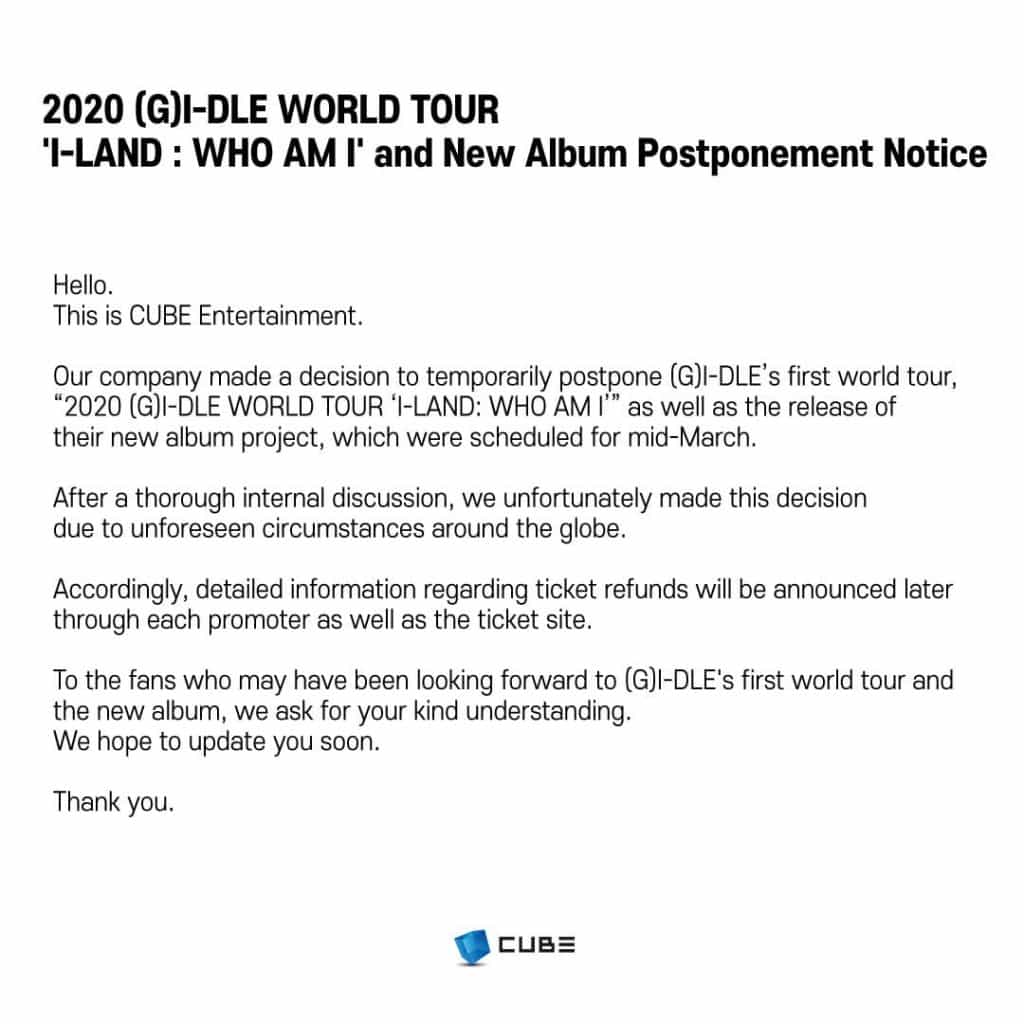 The statement reads:
---
Hello.
This is CUBE Entertainment.
Our company made a decision to temporarily postpone (G)I-DLE's first world tour, "2020 (G)I-DLE WORLD TOUR 'I-LAND: WHO AM I'" as well as the release of their new album project, which were scheduled for mid-March.
After a thorough internal discussion, we unfortunately made this decision due to unforeseen circumstances around the globe.
Accordingly, detailed information regarding ticket refunds will be announced later through each promoter as well as the ticket site.
To the fans who may have been looking forward to (G)I-DLE's first world tour and the new album, we ask for your kind understanding. We hope to update you soon.
Thank you.
---
Although not cited, the current number of Coronavirus (COVID-19) cases around the world could be the primary reason for the cancellation. The group previously announced first the cancellation of the Bangkok stop of the said tour, which would be the first among the series of cities (G)I-DLE is supposed to visit.
Currently, there are more than 2,000+ cases in South Korea of COVID-19, and there are also numerous cases overseas. The rise of cases are alarming, sending multiple events and shows into cancellations all over the world due to coronavirus spreading fears.
CUBE Entertainment asks for fans' understanding and detailed information with regards to ticket refunds would be announced soon. -HallyuLife.com

THIS SPACE INTENTIONALLY LEFT BLANK.