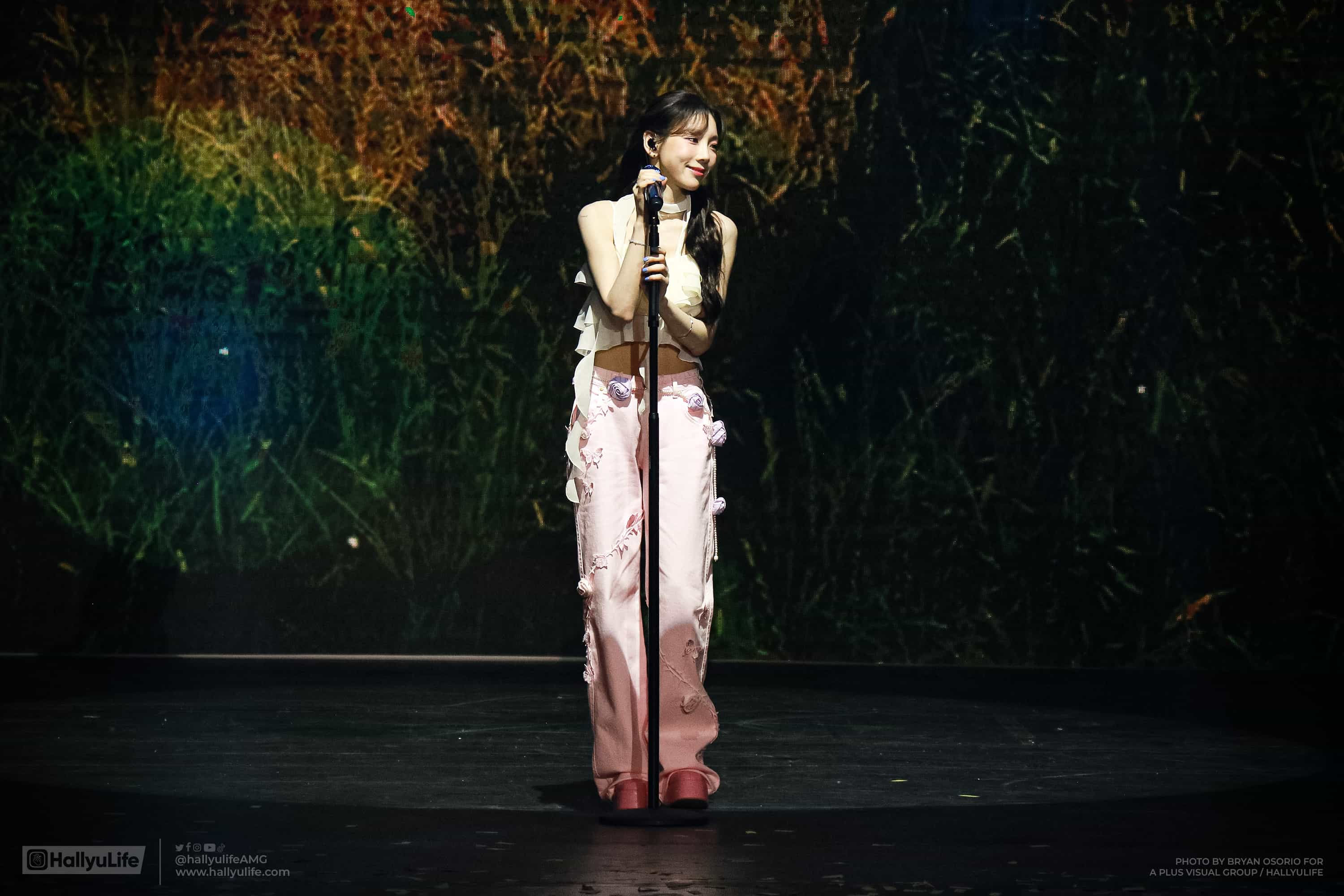 PH SONEs! Ahead of TAEYEON's "The ODD of LOVE" concert this July 30 at the Araneta Coliseum, we handpicked ten timeless tracks (with some honorable mentions) that will capture your hearts and hype you up before witnessing her electrifying performances LIVE! Brace yourselves as PH SONEs like me sing and dance along with Girls' Generation's leader, and vocal queen at the big dome.
NOTE: This list is handpicked and may not guarantee that all of the songs will be performed at the concert.
But before diving into the list, be sure to check out what you need to know about TAEYEON's "The ODD of Love" concert in Manila.
Without further ado, let's get hyped up with the list.
---
INVU
So INVU!
That's what every SONE will say as soon as the chorus part of TAEYEON's favorite track plays. Witnessing her perform this title track from her latest album live last April makes PH SONEs want to witness it again. The song "INVU" made TAEYEON win Artist of the Year (Digital) and Best Vocal Performance (Solo) awards at the Circle Chart Awards and MAMA Awards respectively, and 8 music program wins. FYI, this song is worth the choice for TAEYEON. Truly, INVU is our kind of love and first on our list.
---
I
Known as the debut track from her debut EP of the same name, TAEYEON changed the game in 2015 as she chose to release a pop rock song as her title track instead of a ballad track (as she is known for some well-known OSTs). This song started a lot of opportunities for TAEYEON to explore more sides of her powerful voice that we would love to hear LIVE on stage!
---
Some Nights
This track is one of my favorites from the "INVU" album that will surely give you the "K-drama feels" after watching this live clip from TAEYEON herself. It will make you miss someone and remember the good memories with that person. TAEYEON really knows how to set the mood from the set of songs from her latest album.
---
Fine
It's not fine if you don't get to hear TAEYEON's strong and powerful vocals singing this song "FINE", LIVE. If you want a taste of TAEYEON's list of ballad songs or just simply sing your hearts out, this song is highly recommended for you.
---
Playlist
Another song to add to your playlist is a song from TAEYEON called "Playlist". This track from her fourth mini album "What Do I Call You" will give you butterflies and is great for road trips, relaxing moments, or when you're in love with someone.
---
Something New
Want something new? Here's another song from TAEYEON, showing a different style that will make you sing and dance to the beat of this urban pop track!
---
Weekend
Looking forward to the weekend? TAEYEON got you!
---
Four Seasons
Relax and feel the rainy season in the Philippines as you listen to "Four Seasons" by TAEYEON. It became her first single to receive a Platinum certificate by KMCA for achieving 100 million streaming units in November 2019, just six months after the release of "Four Seasons".
---
Stress
Stressed at work or school? Release them all and sing along with TAEYEON with this track from her debut EP!
---
Ending Credits
This last song might be familiar to you. From the title of the song itself, this is the "Ending Credits", which is always played at the end of each episode of Mnet's reality competition show "Queendom 2", where TAEYEON is the MC. She also hosts the ongoing reality survival competition show "Queendom Puzzle".
---
Honorable mentions:
If (Hong Gil Dong OST, 2008)
This official soundtrack from the 2008 KBS drama series "Hong Gil Dong" has been a part of the list of all-time favorite OSTs which is sung by one of the OST Queens herself, TAEYEON.
Can You Hear Me (Beethoven Virus OST, 2008)
Another timeless OST hit track comes from the 2008 MBC drama "Beethoven Virus".
All With You (Moonlovers: Scarlet Heart Ryeo OST, 2016)
Who can't get over the "Scarlet Heart" fever without hearing this OST from TAEYEON while watching the whole Korean drama all over again?!
All About You (Hotel del Luna)
Get immersed with the 2019 tvN drama "Hotel del Luna" as TAEYEON sings another OST that will make you watch it from the first episode up to the last episode.
And last but not the least, the song that made our 11:11 wishes come true as we get to witness TAEYEON's performances and hear her powerful vocals once again, this time, on her solo concert!
---
Are you excited to see TAEYEON live this July 30 in Manila? Of course, we are, too!
Check out more details about the show here.
TAEYEON's "The ODD OF LOVE" in Manila is presented by DNM Entertainment and IN2UNE Entertainment.

#TheODDOfLOVE_in_MANILA

THIS SPACE INTENTIONALLY LEFT BLANK.