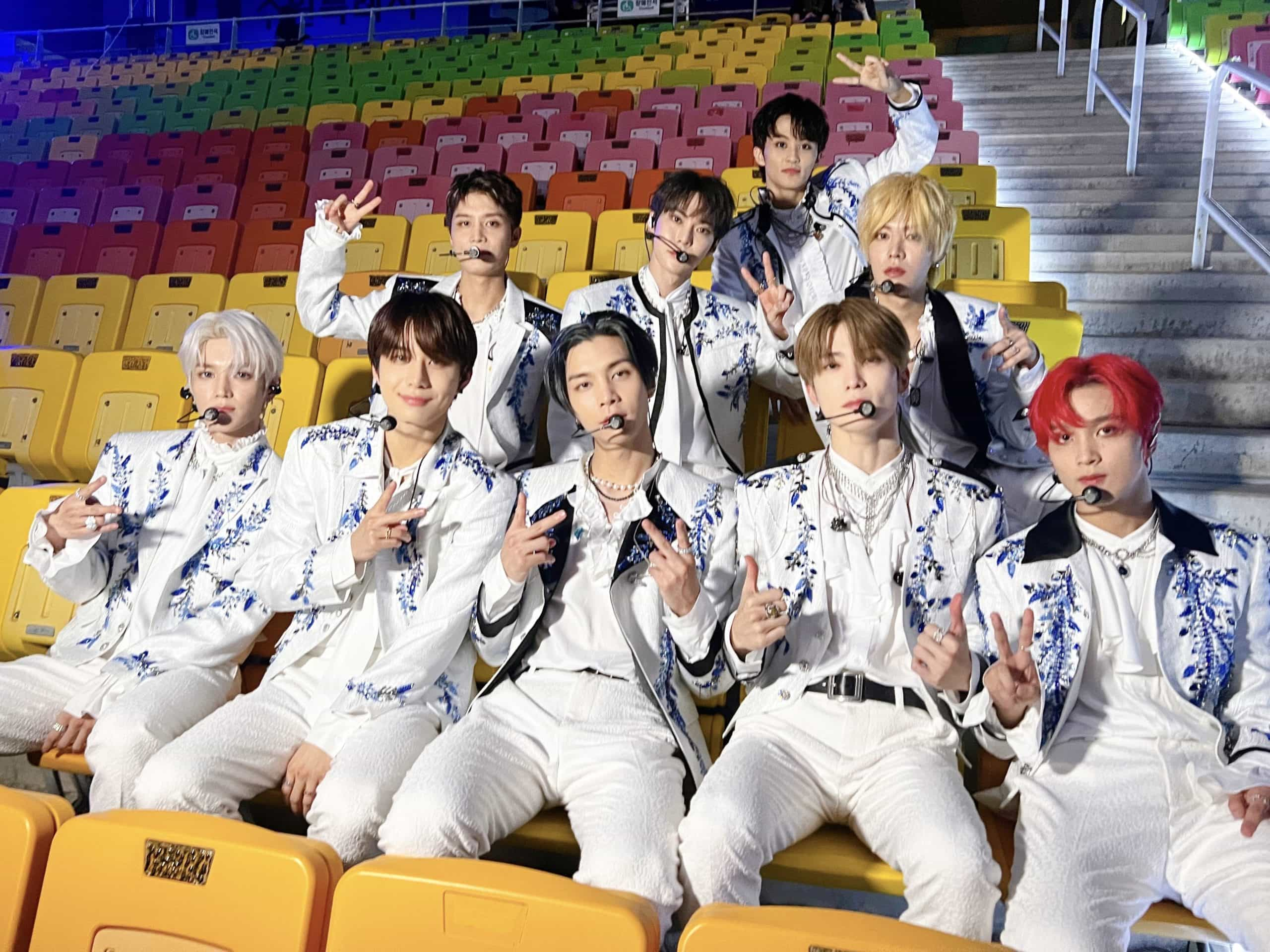 NCT 127 is finally returning to Manila this September for their first-ever solo concert tour "NEO CITY : THE LINK", and there's only one way to make yourself more hyped if you managed to get yourself in on the sold-out show – that is to listen to their songs on repeat until the show day at the Mall of Asia Arena on September 4th!
And if this is your first time or maybe the nth time around with NCT 127 (for us, it's the second time around), we got you as we take our picks from their plethora of good songs through the years, from being one of NCT's sub-units that have a distinctive sound – which we can confidently recommend.
With that said, here are 9 songs that you should definitely add to your playlist (not guaranteeing they'll perform every single one of these live though):
---
Kick It
When I hear the name NCT 127, this is definitely the first song that comes up to my mind recently, not because my favorite Youngeun from Kep1er did this on Girls Planet 999 before which is remarkable, but this is also the song that NCT 127 frequently use to kick off their The Link tour. With its catchy hook, beat, and choreography, I think this alone would be enough to get you hyped.
---
Favorite (Vampire)
From their 3rd repackage album "Favorite", this song reminds me of the K-pop songs that I heavily loved back then. No, I will not drop names of which songs were that, but the melancholic atmosphere and trance-y vibe that this gives will surely immerse you into their so-called "Neo City", and will perhaps make it into your "favorites".
---
Cherry Bomb
I don't know about you, but if you haven't heard this song yet and claim yourself to be a heavy K-pop stan, perhaps you're still living on a rock. Many groups have done a cover of this song, even girl groups, and is featured on many shows. Perhaps one of considered NCT 127's iconic tracks, this will prove to you why they are the "biggest hit on the stage."
---
Regular
Whether it's the English or the Korean version they're going to perform, this song really sounded good the more you listened to it. Just like fine-aged wine.
---
Highway to Heaven
One of the songs I'd happily recommend to everyone who wants that groovy, road trip-esque feels, which might make you feel you're in heaven when you listen (but please, drive carefully on the highways so that you're not going to heaven while listening to this, literally).
---
Save
This single released in 2021 may not be a full-fledged NCT 127 comeback, but the track does literally sound like one – complemented with that groovy beat along with a hook that might be catchy to many, you won't surely notice that this is a song to #SaveMemory for a campaign with Samsung & Amoeba Culture.
Maybe you can also save this to your playlist.
---
Road Trip
If you want that calm, chill, and relaxed vibe, maybe this song from their 3rd album "Sticker" is a must-listen for you NCTzens out there. This song perfectly highlights the member's unique vocal tones, along with a relaxed feel, which is an oasis across all the heavy dancing and beats that most of their tracks have.
---
gimme gimme
One of NCT 127's Japanese tracks, I just want to add this to this list because I do think it sounds good. No other words here.
---
Paradise
One of their songs from their first mini album, this song gives you the kind of feeling that you'll feel when you know that you'll be hearing NCT 127 singing their hits live. It's just, another b-side that sounds really good.
---
Are you excited to see them live this September 4 at the Mall of Asia Arena? Yeah, we are, too!
Check out more details about the show here.
NCT 127 2ND TOUR NEO CITY : THE LINK in Manila is promoted by PULP Live World and is organized by DREAM MAKER and SM Entertainment. 
#NCT127inManila #THELINKTourManila

THIS SPACE INTENTIONALLY LEFT BLANK.