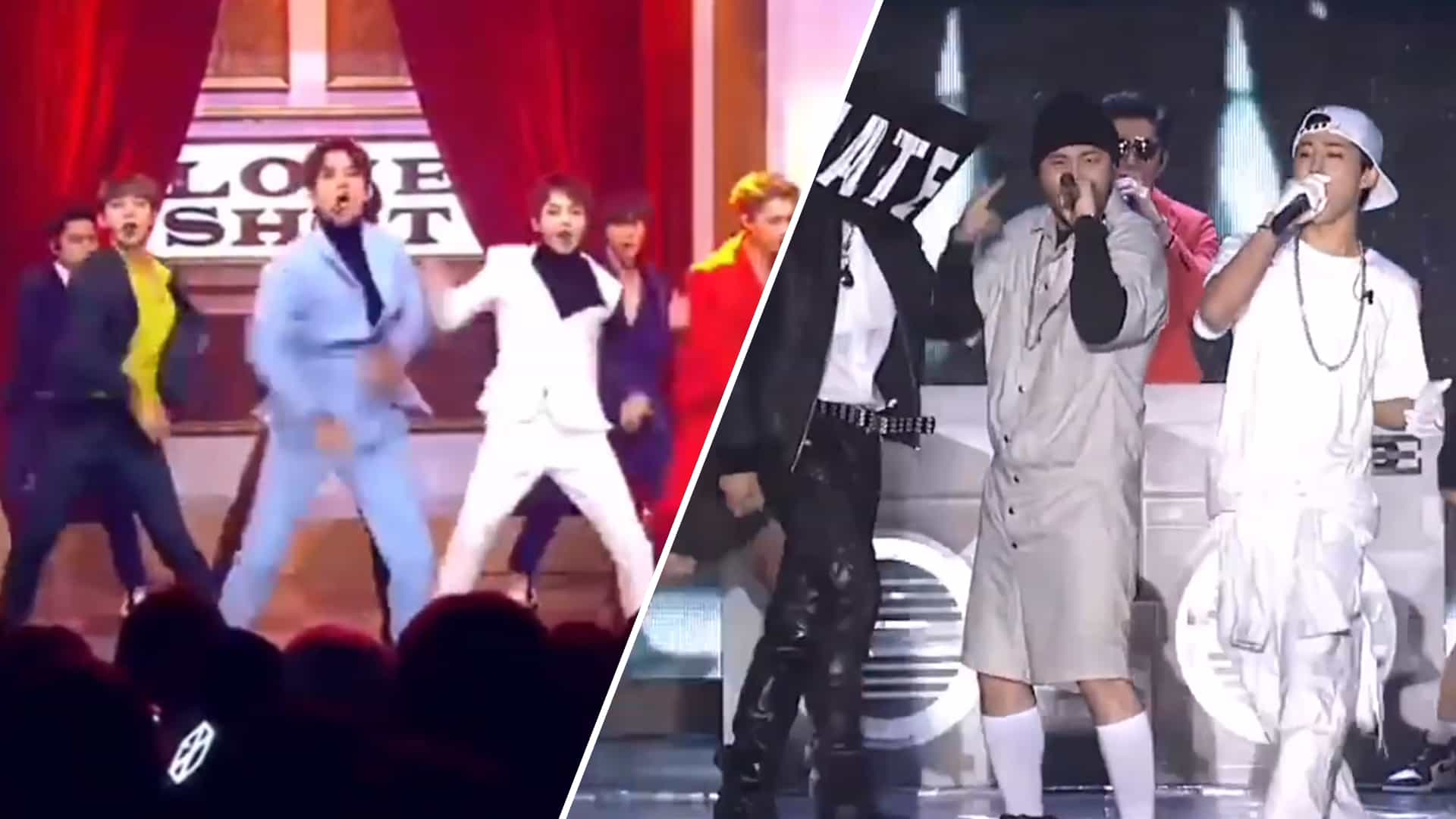 Recently, K-Pop videos mixed with Tagalog/OPM songs are plaguing social media, sending us into an absolute laugh because they strangely fits into these videos. Here are some of the best ones we found so far, making us absolutely laugh due to the fitness of the tracks being mixed into K-Pop performances. Imagine a stage like that with K-Pop artists for these songs?
---
EXO – BANANA
As posted by Facebook user Reyster Ian Lazaro, this mix of the 2009 song BANANA by BLANKTAPE was hilariously mixed in with EXO's Love Shot stage on Music Bank. What makes this hilariously is that some of the lyrics and choreography even fits!
As of writing, the above video had amassed around 750,000+ views and 27,000+ pure laugh reactions and 36,000+ shares.
---
MAMA – We Don't Die We Multiply (WDDWM)
As posted by Facebook user Zio Dela Paz, this epic stage of Epik High, B.I, Bobby and Mino with the 2012 song We Don't Die We Multiply by 187 MOBSTAZ also hilariously sent us laughing down because it amazingly fits with the video. Originally performing 'Born Hater', this MAMA 2014 clip is making rounds already on Facebook, amassing around 110,000+ views and 8k+ shares as of writing. 187 MOBSTAZ is shaking!!!
---
Chaeyoung – Stupid Love
Posted by the Facebook account Juance, this video of Chaeyoung of TWICE performing 'Stupid Love', originally by Andrew E / Salbakuta. I don't have any words for this one, just the notable song with a notable idol.
After all, these videos are just meant to be a joke and not to harm anybody. Have you found something like this as well? Share it with us! -HallyuLife.com

THIS SPACE INTENTIONALLY LEFT BLANK.