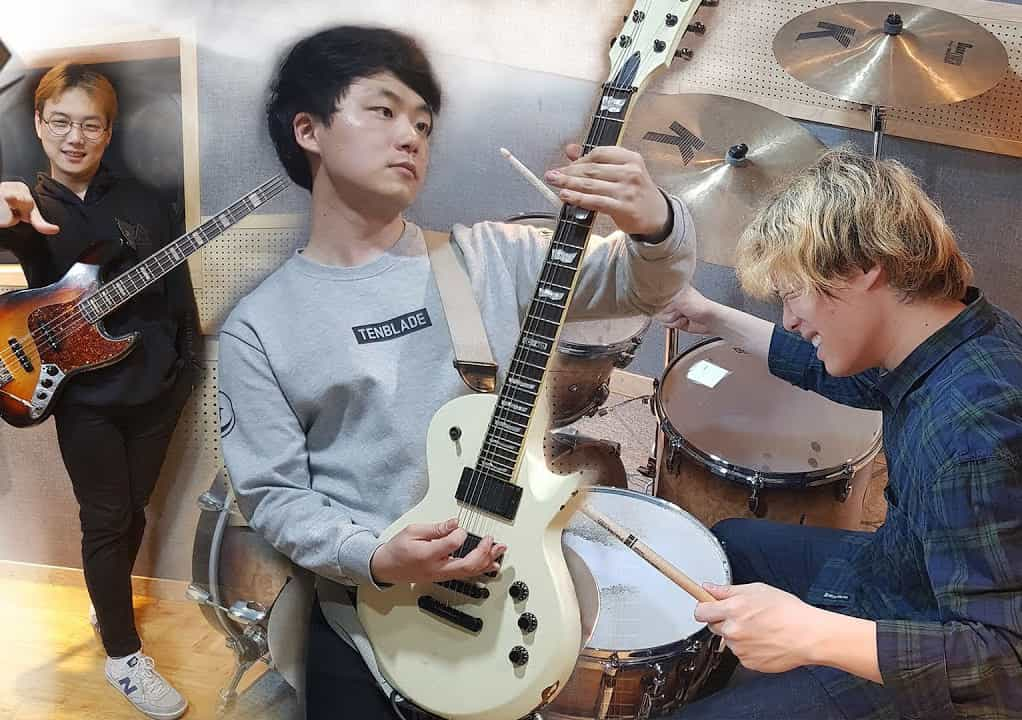 The internet is now a place to look for new and rising talents all over the world. It only takes a search or a recommendation to discover someone who's actually good at what they're doing. Today, on our Best of the Internet segment, we'll be featuring a band who turns K-Pop songs into rock versions that you might want to take a listen, especially if you're fond of listening to instrumentals.
Meet Mighty Rocksters, a band that this writer and perhaps some K-Pop fans do also know, mainly due to their rock versions of K-Pop songs, usually without vocals.
And as a musician myself, I might sound a little bit geeky here, but do take note what I am saying here right now is subjective and as my own opinion regarding the band. I'm sharing you some good stuff, so read on.
They don't have a vocalist
As you might saw and heard if you watched the first video above, this band doesn't have a full-time vocalist yet (although I wished that they do already). They are just playing their beloved instruments to produce something that rock music lovers appreciate.
However, they once featured a girl named Haesu who sang on their cover of TWICE's Yes or Yes, and boy, she might not sounded rock-ish at all, but it's cute.
She seems to be just a guest and not a member of the band, apparently.
They also do non-K-Pop stuff
Aside from K-Pop, these guys are perhaps fans of anime and games as well. They also do covers of theme songs from Japanese anime, just like the one above from Detective Conan. See this playlist for more.
They re-imagine songs and turn them into something better
I'm not paid by them or whatsoever, but hey, imagine your favorite song sounding unique? Did you?
And here's another one that I personally loved.
Yeah, you already know it. I'm a proud OH MY GIRL stan! I even wrote about the group like I already sold my soul to them here. Anyways, they made this ethereal-sounding song rock, and that's what I'm talking about.
Here's another one which I'll call 'La Vie en Rock' instead….
And yes, we all know GFRIEND songs rocks!
They got quite many videos already, ranging from BTS, BLACKPINK, TWICE, GFRIEND, IZ*ONE, WINNER, OH MY GIRL, ITZY, (G)I-DLE, GOT7, Lovelyz, fromis_9, MAMAMOO, even IU and many more. Check out all of their videos here!
---
Well, what do you think of Mighty Rocksters? Have you heard any of their covers? 
I'll repeat, I'm not paid to say this. I just love what they make, and I think people should know them more. -HallyuLife.com

THIS SPACE INTENTIONALLY LEFT BLANK.