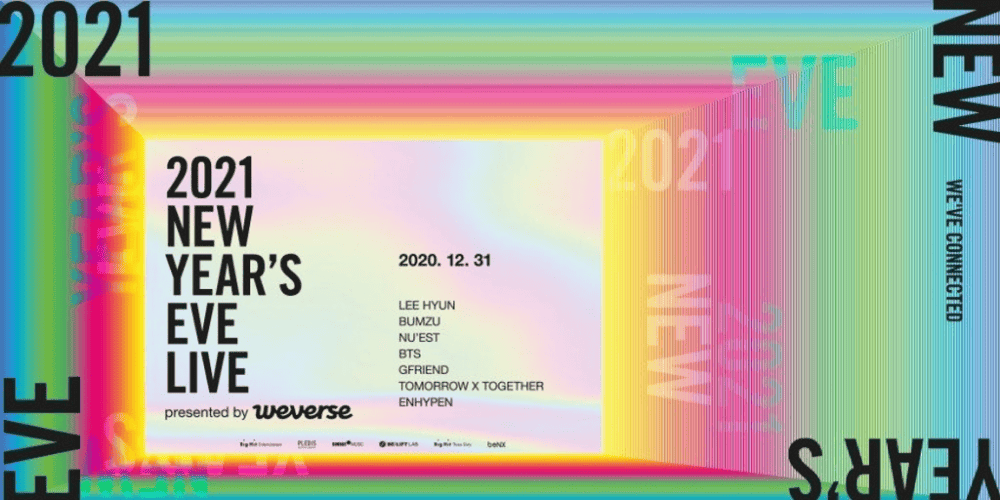 After Big Hit Entertainment has released more information regarding their year-ender joint concert with almost all of the label's artists, many fans have expressed their disappointment a few hours later due to the fact that the offline concert is too expensive.
Headlined by Big Hit labels artists, the lineup will feature BTS of course, along with TXT and Big Hit's upcoming boy group ENHYPEN, as well as Lee Hyun, BUMZU, GFRIEND, and NU'EST. SEVENTEEN was excluded from the lineup according to Pledis Entertainment due to a conflicting schedule. The concert will happen on December 31, 2020, starting at 9:30PM KST, and will serve as a new year's countdown for Big Hit's artists. It will be also available for live streaming on their platform Weverse.
Since this could be the first offline concert that will actually accept fans for a live show after COVID-19 effectively hampered live show performances, and considering that BTS is on the lineup as well as some other big names in K-pop who are also part of the Big Hit umbrella, for fans, the excitement should be natural.
However, fans have also aired dissatisfactions due to the fact that it is a joint concert and not a solo concert, with them saying that the joint concert is only for media attention, and fans do not recognize the artists of Big Hit labels as the artist of the same company, referring to artists such as GFRIEND and NU'EST, who both came from independent labels Source Music and Pledis Entertainment, respectively, which Big Hit have recently acquired. They also said that these agencies and artists are just affiliates and have recently been merged for business.
The 'excessively' expensive ticket prices are also mentioned. Three packages are available for the offline concert, all in different price ranges.
Live Package (Concert) – KRW 154,000 / USD 138
CONNECT Package (Soundcheck, Red Carpet Entrance) – KRW 242,000 / USD 217
WE'VE Package (Concert, Soundcheck, Red Carpet, 'FUN Kit) – KRW 275,000 / USD 246
According to fans, they have never seen any ticket priced this high before, considering that Big Hit's usual concert ticket price is KRW 270,000 / USD 243 at most. Even on any other artists' concerts, even joint concerts, the fans said they haven't seen anything priced like it before.
The Korean ARMYs even added that they do not want to pay the high priced tickets considering they don't even know how long BTS will be performing during the joint concert. Adding to the wound, it is also pointed out that the concert tickets will be available to official fan club members, and will be sold through a lottery system. The concert venue at KINTEX Exhibition Center 1 in Ilsan was also criticized due to the fact that the venue has poor sightlines and fans will not be able to see the stage well.
While the fans also made a disclaimer that they do not represent all the opinions of the fans of the band, it appears that many Korean fans do agree with the sentiments.
Perhaps, these measures and pricing were implemented in order to actually reduce the potential number of live spectators to comply with strict COVID-19 health protocols, while still turning a profit as well. -HallyuLife.com
via SBS News

THIS SPACE INTENTIONALLY LEFT BLANK.