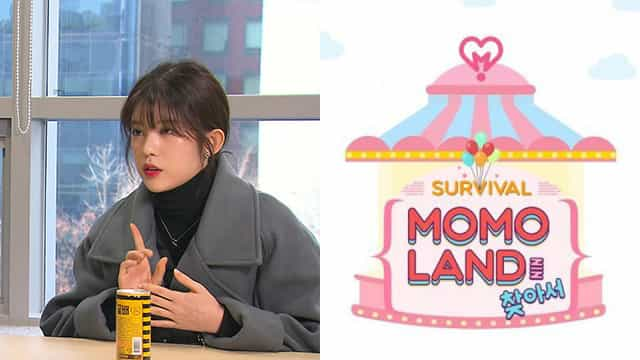 Momoland's agency MLD Entertainment has responded to the accusation of Momoland member Daisy that the show that formed their group, called 'Finding Momoland' way back in 2016, was rigged, as previously reported.
In response, MLD Entertainment denies any wrongdoing with regards to member selection during the show, and said that they have scouted Daisy as a potential member and recommended to join the agency as a trainee. The payment for the production costs of the show was also included in the exclusive contract, in which Daisy and her mother have agreed to previously, and also stated that the contract terms are fair and are according to standards.
The agency is also planning to take legal action against Daisy and her mother, who threatened the label multiple times starting last year.
Here's MLD Entertainment's full response:
---
"Hello, this is MLD Entertainment. This is our agency's response to the report by KBS today.
Firstly, there was no manipulation of votes or other fraudulent actions regarding member selection on the Mnet survival program 'Finding Momoland'.
'Finding Momoland' was not a regular audition program featuring regular trainees, but a survival program aiming to debut 10 trainees from our agency. In order to debut, the trainees had to gather 3000 audience members, but they were unable to fulfill the conditions and their debut plans fell through. This is why it's illogical to say the show was rigged.
As for Daisy's inclusion, we terminated the contracts of eliminated trainees after the program was over, but the CEO of the label saw Daisy's potential and recommended she stay as an agency trainee.
Secondly, the payment of production costs was included in the exclusive contract, which was based on the standard exclusive contract from the Fair Trade Commission and was agreed on by the members and their parents. Daisy agreed to this part of the contract as well when she was included in the lineup.
Starting from last year, Daisy's mother threatened the label multiple times. It appears she's taken further malicious action because we didn't respond to those threats.
We've prepared documents of proof to refute Daisy's allegations, and we intend to respond with legal action. We also deeply regret that though we explained all this to the reporter in question, KBS only reported one side of the story."
---
Currently, Daisy isn't promoting with Momoland since February last year, and Momoland recently reorganized from the 9-member group to the now 6-member group after Yeonwoo and Taeha officially left last November, and made a comeback last month with the digital single 'Thumbs Up'. -HallyuLife.com

THIS SPACE INTENTIONALLY LEFT BLANK.