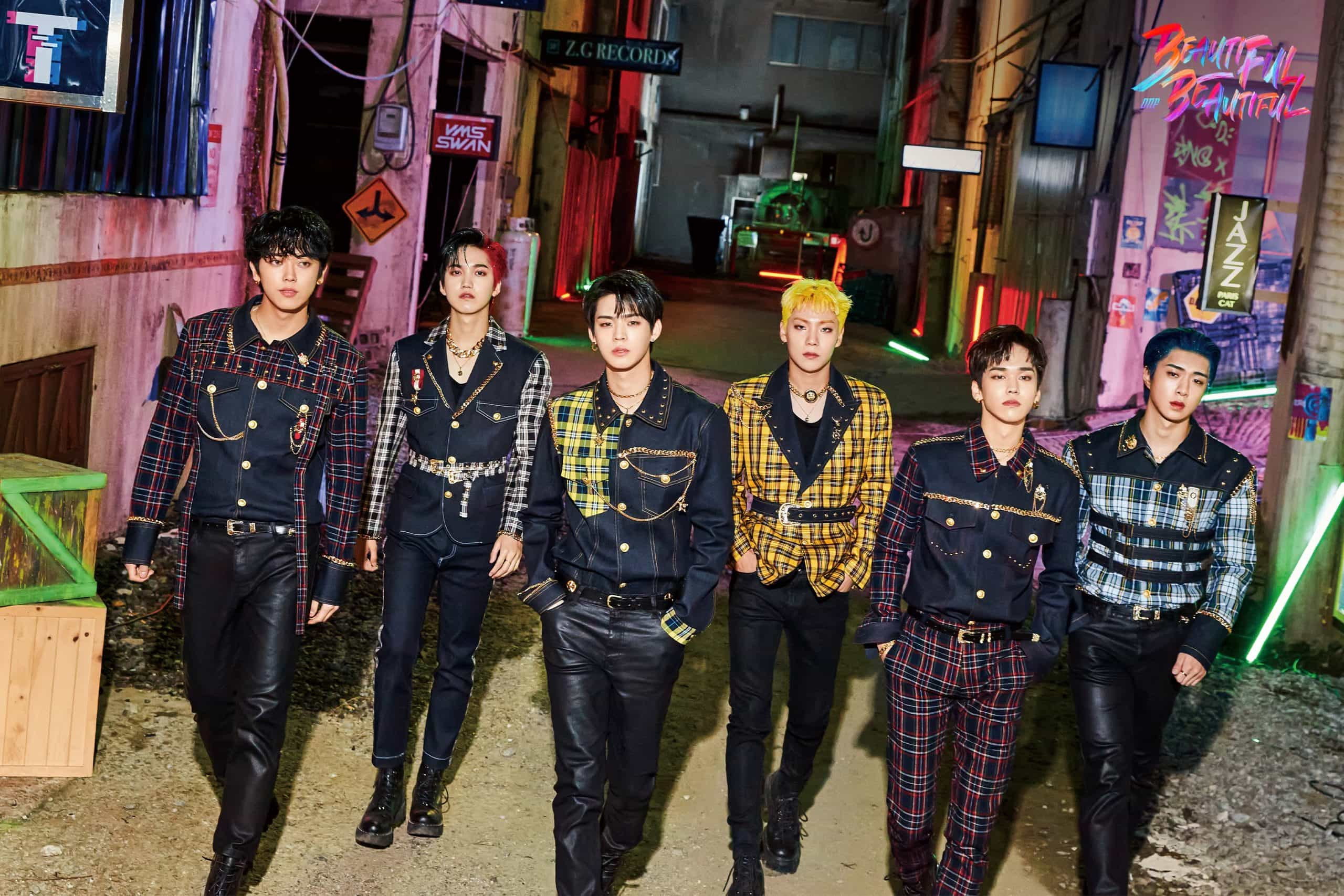 ONF's newest release is not titled after the capital of a country. Contrary to what most would expect of the sextet.
For context, they released "Moscow Moscow", referencing the capital city of Russia in 2019. More recently, they dropped a Thailand-themed "Sukhumvit Swimming".
Since their debut in 2017, the ONF boys were strong contenders of the youthful, radiant schoolboy look. They only underwent a gradual shift in direction recently to portray themselves as mature, suave young men, particularly after their appearance on survival reality programme Kingdom.
Riding on that concept, ONF puts together a total of 11 tracks for their first ever full-length album "[ONF: My Name]". One I'd liken to a buffet spread. In this album, there seems to be something for everyone. In terms of genre and musical style, that is.
Whether you're a pop lover, or someone who prefers sultry ballads, liberty is on your side to pick and sift out what you like, and leave out what you don't.
With their continued maturation, the songs collected in the album also revolve around a common theme — youth. Their definition of youth is best reflected in their title number, "Beautiful Beautiful".
The funky house track not only rings of positivity, it also possesses some unexplained ability to pull listeners in right from the get-go.
Lyrics like 'All my cry-out of my life is now art/ I'm wonderful, feel it la-la-la-la/ Show it to the world, we blossomin' some more' affirms that the track is no less a triumphant anthem.
On the visual front, members used a futuristic cyberpunk world to paint the backdrop of this track. With a bubbly tune, they have added a pop of colour to the otherwise dystopian world to pull off a visual and auditory feast.
Prefer ballads? That's okay. The ON Team, a subunit of ONF, has "Thermometer" prepared, where they sing about the temperature difference between their crushes and themselves.
Otherwise, one may take comfort in "I.T.I.L.U', which stands for I Think I Love You, or their timely interlude, "On-You". They hope to offer a glimpse of hope to listeners, especially in this trying period.
For fans who prefer something more distinctively ONF, there's "Realist" and "Trip Advisor".
If you're new to the group, or only know of them through this album, fret not. They have a jingle to get you familiar with the members. 
In a bid to expand their reach and leave a lasting impression, they introduce themselves, quite literally, through "My Name Is". ONF pre-released this track prior to the official album drop.
In a way, the sextet did live up to their affectionate epithet of the "Restaurant of masterpieces" (명곡 맛집), when translated literally from it's Korean equivalent. The metaphorical nickname suggests that every track they dished out, pun unintended, are no less earworms.
Their first regular album is no exception.
For fans looking for a refreshing change from ONF's signature sound, this album is sure to sit well with you. Otherwise, indulge yourself in their B-side tracks instead, which still, to some extent, keeps to the ONF's customary musical colour.
Listen to ONF's first regular album "[ONF: My Name]" on Spotify below:

THIS SPACE INTENTIONALLY LEFT BLANK.