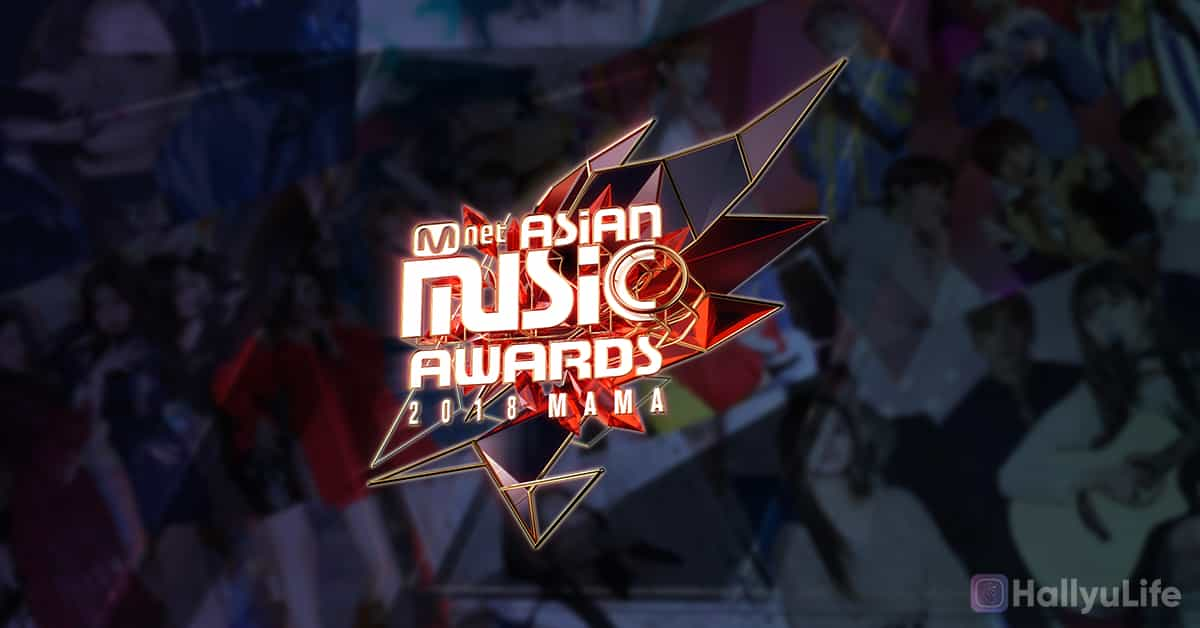 MAMA 2018 has begun! From its premiere on Korea on December 10, to the fans' choice awards on December 12 in Japan, and on Hong Kong on December 14, there will be exciting bits of performances and special stages to see!
And while we do know that most of the groups are already popular, we are doing this list with a mix of popular and unpopular performances that we on HallyuLife think you must see. Here's our round-up:
---
(G)I-DLE's Soyeon x THE BOYZ's SUNWOO – Supermagic / Supreme Team
The opening stage of 2018 MAMA Premiere in Korea is surely one awesome performance to spice things up. Both performers were applauded on their clean rapping skills. Truly a supreme team!
---
fromis_9's Hayoung, Gyuri & Nagyung – MY TYPE / iKON
iKON's debut song is undeniably one of our favorites here in the office, and it gets me more attracted to that because one of our favorite and 'fromising' girl group fromis_9, did treat us to a lovely rendition of this song.
After you listen to these talented girls, I'm sure you'll become a fan – if you're not a fan of them yet, and you'll also ask for a full studio version to be released ASAP.
---
Stray Kids – Like OOH-AHH / TWICE
If you are looking for the male version of TWICE's Like Ooh-Ahh, look no more, as their dongsaengs and labelmates Stray Kids did a version of their song, and they gave it justice. See it for yourself.
---
IZ*ONE – La Vie en Rose (MAMA Ver.)
Our list of performances are now growing and this special remix of our another favorite La Vie en Rose is on fire. IZ*ONE's charm and dance talents are really shown, especially on the dance-break in the middle of the song. Whether you like the new mix or not, I'm sure this one is a don't-miss video.
---
fromis_9 – LOVE BOMB (MAMA Ver.)
Another fromis_9 stage is in on our list! This time, their special stage of their hit 'Love Bomb' comes out in a new subtle, magical flavor, which actually rocks. No bias, although I say that everyone of them is my bias. We just loved the stage that shows more of the girls' cute and lovely side.
---
(G)I-DLE – HANN(一) & LATATA Mix
One of the perhaps most popular stage at MAMA in Korea this year, (G)I-DLE proves their powerful prowess as a girl group, showcasing two of their hits in one stage. With their lovely costumes and dance moves, you'll turn out to be a 'NEVERLAND' once you've watch them perform!
---
Stray Kids, THE BOYZ – MY PACE/OUTRO
Stray Kids showed their powerful dancing skills over the crowd at Dongdaemun Design Plaza in Seoul with their song 'My Pace'. Hyping up the stage with their energetic performance, and adding in THE BOYZ to spice things up.
---
Wanna One – Spring Breeze
Wanna One's final stage in MAMA in Korea surely feels emotional, knowing that this could have been their last stage in MAMA on Korea since they are set to disband early next year. Their relaxing song gives that emotional vibe, with their voices that will surely breeze into you, even if it's not spring.
---
What do you think of these performances? Do you have anything to add on the list? Let us know down in the comment section!

Also, don't forget to stay tuned on HallyuLife for our #2018MAMA Special Coverage!

THIS SPACE INTENTIONALLY LEFT BLANK.