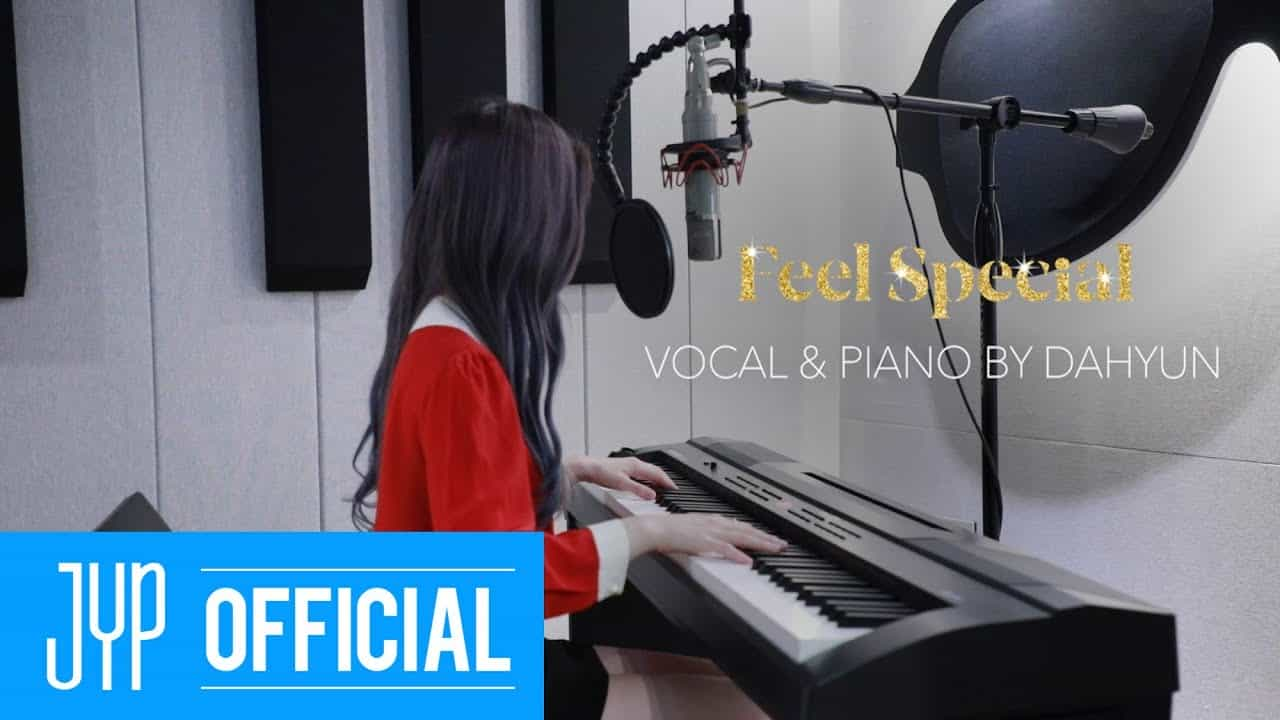 TWICE's lead rapper Kim Dahyun serenades ONCEs with a video of her playing the piano and singing a cover of their latest track 'Feel Special'.
The video was released on the day of her birthday on their official YouTube channel. Her co-members also greeted her on her special day via Instagram posts.
https://www.instagram.com/p/CAtupwoDc5m/?igshid=1x8y07zwj5pjo
ONCEs are getting excited for the group's much anticipated comeback this June 1st, with more than 500,000 copies of pre-orders for their 9th mini-album entitled 'More & More'.
Just yesterday, TWICE released the teaser for their dance break, highlighting intense choreography and their powerful visuals.
With all the teasers and spoilers for their comeback, could this video be to spoil and tease fans more of Dahyun's vocals for the album? -HallyuLife.com

THIS SPACE INTENTIONALLY LEFT BLANK.